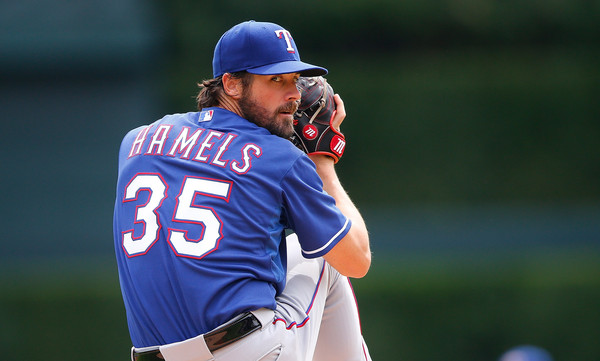 I'm coming off my best night of betting so far, so let's see if I can keep it rolling.
Home Team in Italics  and Best Bets indicated with **
Last Night: 8-3 (+580 betting $100 on every game)
Overall Record: 24-15 (+1,030 betting $100 on every game)
Best Bets: 4-2 (+215)
Washington (-105) over Chicago Cubs
With Max Scherzer on the mound, the Nationals have the clear pitching edge over John Lackey and the Cubs.
Oakland (-110) over Baltimore
If you don't know Rich Hill, I suggest you become aware of him.
New York Yankees (-115) over Boston
I'll selling high on an undefeated Rick Porcello.
Los Angeles Dodgers (+130) over Toronto
Toronto is coming off a big win last night over Texas, but I'll side with Kenta Meada and the Dodgers in this matchup of underachieving clubs.
Miami (-125) over Philadelphia
The Marlins are 9-1 in their last 10?
Cincinnati (-130) over Milwaukee
Same logic as last night- the Reds play well at home, the Brewers play lousy on the road.
**Texas (+120) over Detroit
Sharp money is pouring in on Cole Hamels and the underdog Rangers, so I love them to win tonight.
Cleveland (-140) over Kansas City
Danny Salazar is on my fantasy team, so I'm sticking with one of my guys.
Arizona (-155) over Atlanta
Zack Greinke is also on my fantasy team (I know, my team is stacked).
Chicago White Sox (-125) over Minnesota
The Twins are a putrid 2-12 on the road and I like the way Chicago has been playing.
Seattle (-110) over Houston
I'll continue to bet against the Astros and their -25 run differential.
**St. Louis (-120) over Pittsburgh
Start betting on the Cardinals: the disparity between their record and their +45 run differential means they should get hot in the coming weeks.
San Francisco (-200) over Colorado
Warning: I could very easily get burned on this one because I'm only taking the Giants because of Bumgarner.
**New York Mets (-150) over San Diego
The two biggest upsets I've picked (Atlanta +200 and San Diego last night at +155) have both been against the Mets, but New York rebounded last time so I'll pick them to win with Syndergaard tonight.