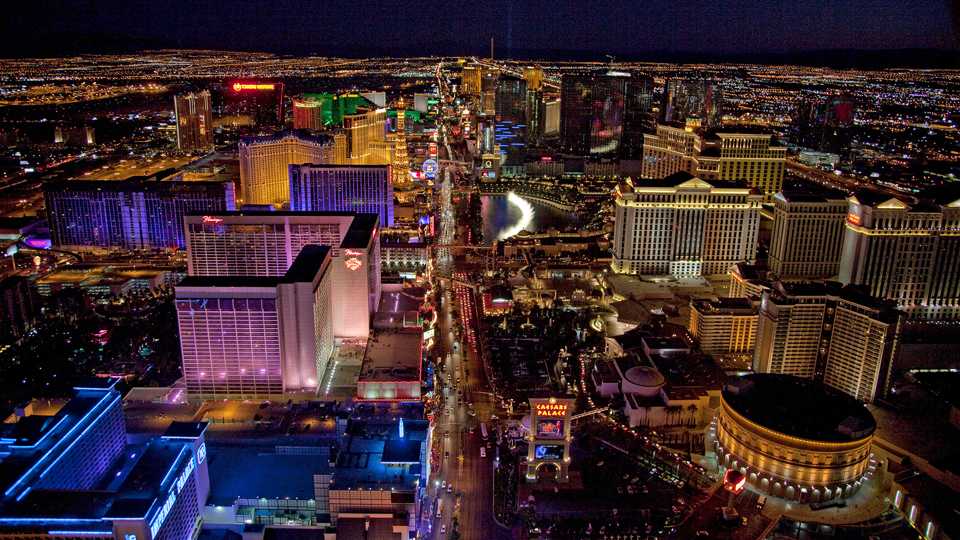 Oakland Raiders owner Mark Davis has been in the news recently because he is seriously considering moving the Raiders to Las Vegas. I've heard the NFL is not to keen on this idea, but I like it for a few reasons. One, I was in the Bay Area earlier this year for a Warriors game and I could not help but notice what a dump the O.co Coliseum is. No wonder why Mark Davis has been desperately trying to move his team away from Oakland! Secondly, I don't think moving to Los Angeles would be logical for the Raiders because a) the Rams are already there and b) I can't picture LA with two pro football teams given all the other sports options in Southern California. And as for the elephant in the room, the answer is no I don't think Las Vegas will be too much of a distraction for players. What, is Miami or Los Angeles not a distraction? If the main reason against having a team in Las Vegas is you're worried players and coaches might spend too much time at the blackjack tables, then Las Vegas should have an NFL franchise.
All this talk of franchise relocation got me thinking about other cities who deserve a sports franchise. In addition to Las Vegas having an NFL team, here are six other cities that I would like to see either an NBA, MLB, NFL, or NHL team call home.
---
Seattle: NBA
Scenario: New Orleans Pelicans move and become the Seattle Supersonics
Seattle has cemented its reputation in recent years as one of the country's best sports cities. I mean, who sells out MLS games? Moreover, the SuperSonics weren't exactly a sorry franchise with poor fans; they just couldn't strike a deal for a new arena and had an owner who was eager to move them.
Seattle's NBA hopes took a hit the other day, but I envision the Pelicans being the most likely team to relocate in the near future given that New Orleans is a rather small market and their arena is subpar.
Montreal and Charlotte: MLB
Scenario: MLB expands from 30 to 32 franchises.
After losing the Expos in 2004, Montreal appears to be the most likely place for the MLB to expand to given the fact that they recently have been selling out exhibition games. There are issues as to where they would play, but I'm confident that Montreal would be able to build a new stadium in order to house a new franchise.
As for where the other new franchise would locate, I like Charlotte for a couple of reasons. North Carolina is an underrated sports state given how much they support the NFL's Carolina Panthers and college teams like Duke and North Carolina basketball. Charlotte is also the 17th most populous city in the country, so I think an MLB team would work given that baseball is pretty big in the southeastern United States. Plus, the only real footprint the MLB has in that region below D.C. and above Florida are the Atlanta Braves. Other possibilities may include Memphis or Portland, but I think Charlotte would be the most intriguing destination.
San Antonio and Portland: NFL
Scenario: Move either the Buffalo Bills or the Jacksonville Jaguars to one or both of these cities
San Antonio is a solid football market that already has an NFL-caliber stadium in the Alamodome. Portland. meanwhile, is an up-and-coming city that's ripe for an NFL franchise because we've seen with the success of Oregon football and the Seattle Seahawks that football has a larger-than-expected following in the Pacific Northwest.
But the main reason I would want to see a team in San Antonio or Portland is that I'm not crazy about the franchises in Buffalo or Jacksonville. I don't like the Bills because I think their stadium is very out-of-date and I don't like Jacksonville because it seems that support for local colleges like Florida State crowds out any support for the Jaguars. Moving one or both of these franchises to fresher cities like San Antonio or Portland would make more sense.
Kansas City: NHL
Scenario: Take either the Florida Panthers or Carolina Hurricanes and move them to Kansas City
While the NHL could very easily relocate one of their pedestrian franchises to another Canadian city like Quebec, I think Kansas City is a nice location. KC recently opened a new arena downtown and, more importantly, there is not much competition from other winter sports besides Kansas Jayhawks basketball because the NBA does not have a franchise in either Kansas City or St. Louis. Though it's not a perfect fit, I think the NHL desperately needs to change things up because they have more irrelevant franchises than any of the other three leagues.