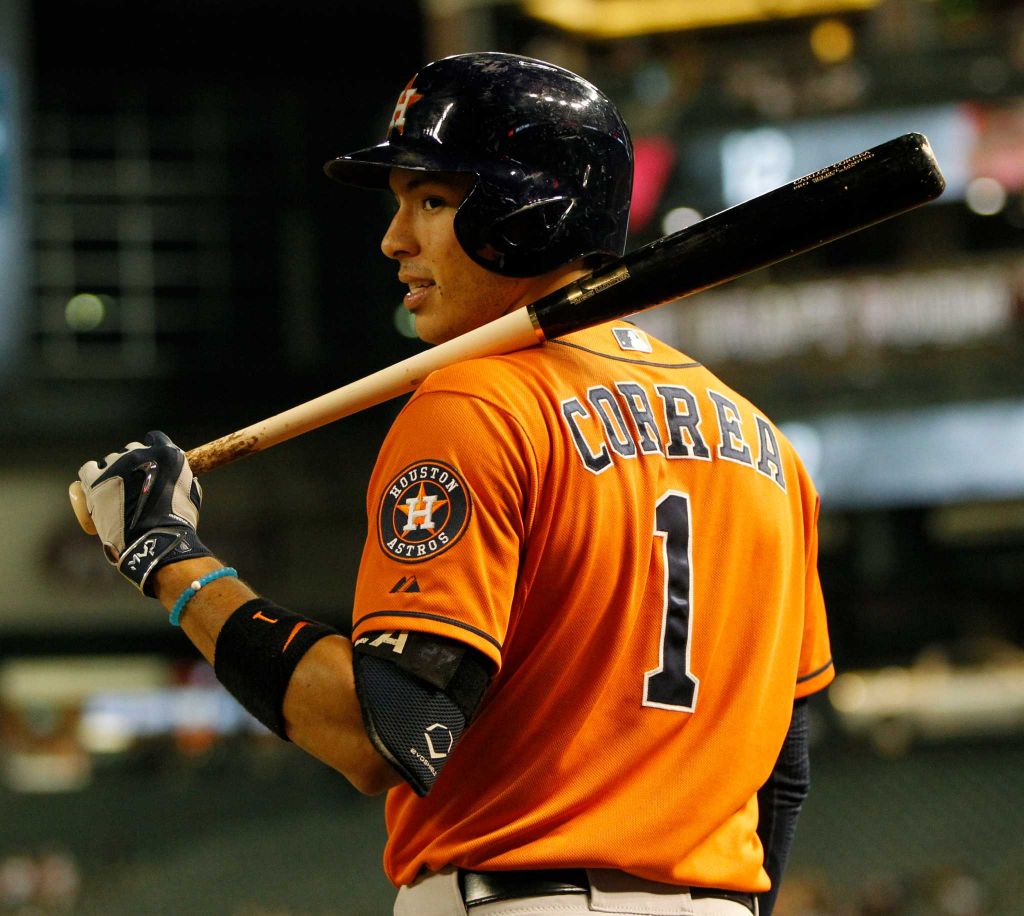 It may be early in the 2016 Major League Baseball season, but consider this: all six division leaders on May 5th of last year made the playoffs. So though it's not absolutely vital to start the season off strong, it sure does help.
On the other hand, there are a few teams off to surprisingly slow starts. After leading baseball in run differential last year, the Toronto Blue Jays are off to a pedestrian start. In even worse straits are the Houston Astros. Houston was a sexy pick not only to make the playoffs, but win the American League. So far, they are back in the basement of the AL West.
The defending champion Kansas City Royals don't appear to be as formidable, either. Their -13 run differential is a mere 11th best in the AL and their hitting has slipped to 16th after ranking 5th a year ago. Lastly we have the Los Angeles Dodgers at 14-14, who are by no means in a compromising situation, but have nonetheless been underwhelming.
Let's assess the panic meters for each of these four teams. The criteria is as follows: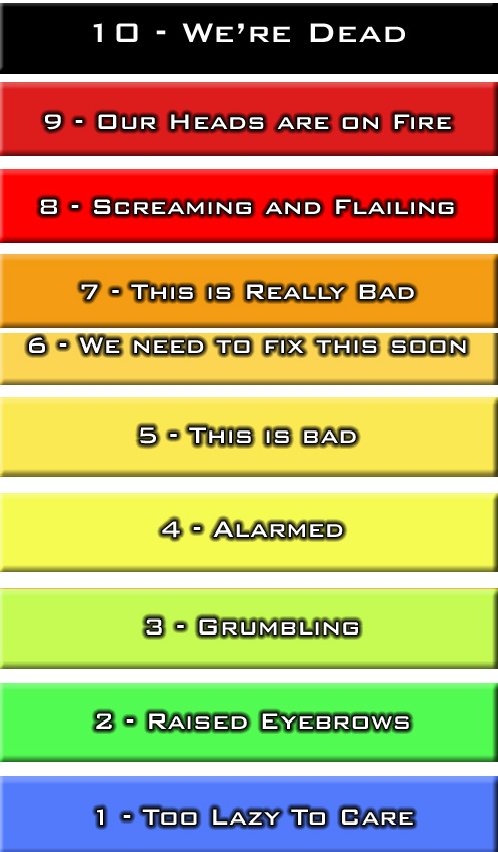 So yeah- that's our criteria. Shall we?
Toronto Blue Jays
Panic Meter: 6 (We Need to Fix This Soon)
After losing David Price, many pundits thought the Blue Jays pitching staff would hold them back this year. Thus far, it's actually been the offense that has struggled: they are currently batting .230 as a team, which is 27th in the league. I'd like to assume that the Jays have too much talent offensively to continue struggling, yet I don't know how to explain the surge in their strikeout rate from 18% to 25%.
The good news is that Toronto's pitching staff has been pretty good in 2016. The problem is that in order for them to make another deep playoff run, they will need to return to form offensively. I give guys like Josh Donaldson and Jose Bautista the benefit of the doubt, but pressure from other AL East opponents will be tougher this year than last.
Houston Astros
Panic Meter: 9 (Our Heads Are on Fire!!!)
Houston has more than a problem- the ship is literally exploding. Quality starting pitching allowed the Astros to surprise last year, but I had some concern with the sustainability of their pitching success because Houston doesn't strike out a lot of batters. Yes, guys like Dallas Keuchel can still be dominant even if they aren't striking out ten batters a game, but it does put more pressure on your defense. The issue is that Houston has an average one (17th according to Fangraphs), which partly explains why their team ERA has jumped by over a run from 3.57 in '15 to 4.79 in '16. Another reason for their ERA increase is that Houston is allowing the fourth most home runs per nine innings in baseball this year.
The plexiglass principle, which says that teams who make large improvements one year tend to regress the next, would have predicted the Astros to regress this year. Though I don't think anyone saw this kind of start occurring, the writing was on the wall for Houston to disappoint this year, which means I don't think things will turn around for them in 2016.
Kansas City Royals
Panic Meter: 3 (Grumbling)
I wouldn't be worried about the Royals performance so far, per say. After all, they are the two-time defending AL champions. What I would be concerned about if I was a Kansas City fan is the competition in the AL Central. The Chicago White Sox have surprised everyone, including me, en route to a 19-9 start. With Chris Sale pitching better than everyone not named Arrieta, the White Sox could be for real. I also like the Indians and their pitching staff even though they are hovering around .500 and I wouldn't discount the Tigers, who have been formidable in past years.
With that said, I trust Kansas City to turn it around. Remember, winning your division isn't the be-all and end-all. The 2014 Royals and the 2011 Cardinals, to use two recent examples, proved that wild card teams can still go to the World Series.
Los Angeles Dodgers
Panic Meter: 2 (Raised Eyebrows)
In terms of making the playoffs, there's not too much to be concerned about in Los Angeles. We know they have that Clayton Kershaw fella, but new acquisition Kenta Meada has been stellar for the Dodgers in his first month. Plus, I trust their big bats to heat up as the season moves along.
With that said, the Dodgers will have to wait to win another World Series. Simply put, they are nowhere near as talented as the Cubs, Mets, or Nationals. And that's just at the top of the NL; other comparable teams like the Cardinals, Pirates, and Giants pose threats as well. So while it is way to early to be concerned that the Dodgers will miss the postseason, their World Series hopes are zilch.