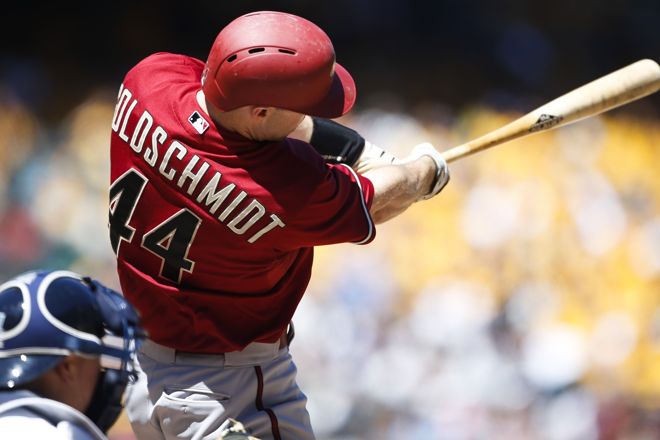 Home Team in Italics  and Best Bets indicated with **
Last Night: 7-6 (+90)
Overall Record: 16-12 (+450)
Best Bets: 2-1 (+115)
Philadelphia (+155) over St. Louis
Phillies have nice value today considering that while the majority of bettors are taking the Cardinals, most of the big money is on Philadelphia.
Cleveland (-120) over Detroit
This one's a toss up, but I'll go with the home team.
Baltimore (-105) over New York Yankees
I don't care that Tanaka is on the hill for the Yankees, I'll take the team that's been playing better ball of late.
Texas (+165) over Toronto 
Too much value here on the moneyline to not take Texas.
**Arizona (+125) over Miami
I'm buying low on Arizona even though they have lost five straight.
Cincinnati (-110) over Milwaukee
The Reds have been respectable at home this year and the Brewers have been horrible on the road.
**Chicago Cubs (-145) over Washington
Two of baseball's best battle at Wrigley- I'll go with the Cubs considering roughly 65% of bettors are taking the underdog Nationals.
**Seattle (-110) over Houston
The Mariners have been a pleasant surprise this year, so I'll roll with them.
Boston (+100) over Chicago White Sox
The Red Sox have quietly won eight out of ten and I kind of like Henry Owens.
San Diego (+155) over New York Mets
Am I an idiot for betting against deGrom?
Colorado (+125) over San Francisco
Matt Cain just doesn't strike fear in opponents like he used to.