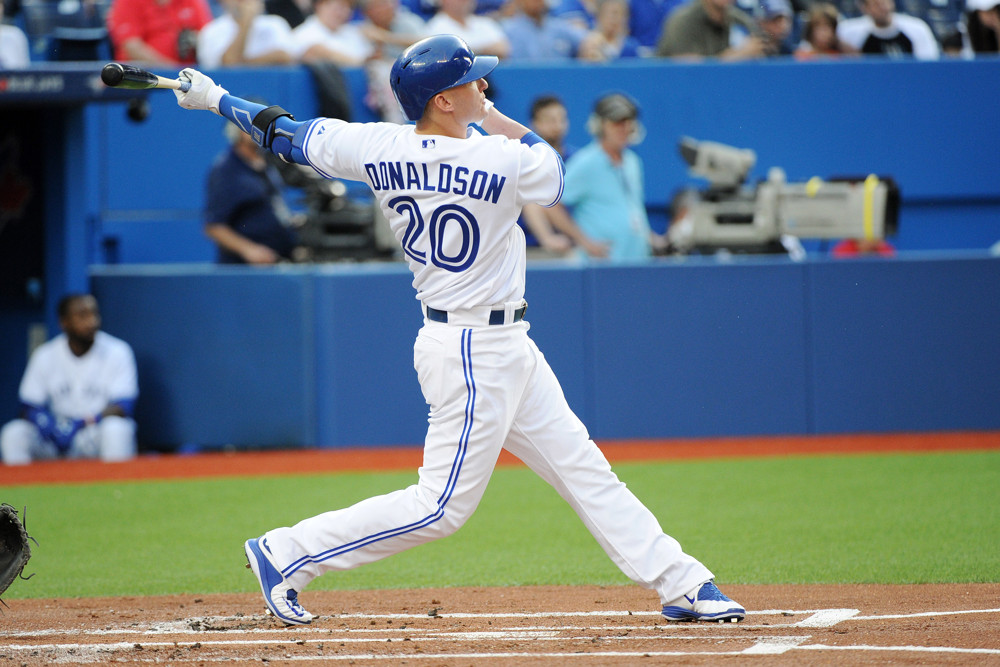 I don't know if I'm just getting lucky or if I should move to Vegas and do this for a living because I was hot yesterday. It's probably the former.
Home Team in Italics  and Best Bets indicated with **
Last Night:  11-4 (+860 if betting $100 on every game)
Overall Record: 55-31 (+2,290)
Best Bets: 9-6 (+220)
Kansas City (+110) over New York Yankees
The Royals don't deserve to be underdogs against the Yankees.
**Washington (-185) over Detroit
With Stephen Strasburg returning to elite form, I like the Nationals to bounce back after getting swept by the Cubs.
Milwaukee (+205) over Miami
I'm not thrilled with the idea of betting against Jose Fernandez, but the Marlins are favored by too much for me to comfortable taking them.
Cincinnati (+105) over Pittsburgh
The Pirates may be better, but Jonathan Niese has been one of the weaker starters in baseball this year, which is why I like the home underdog.
Boston (-120) over Oakland
With Sonny Gray struggling with his command, I like the Red Sox in a high-scoring affair.
Chicago (-270) over San Diego
I wish I could bring myself to take the Padres and their enormous moneyline value, but I won't because the Padres strike out a ton and that is good news for the Cubs considering they already have one of the best defenses in baseball.
Chicago White Sox (+110) over Texas
Colby Lewis is a shaky starter, so I'll take the White Sox.
**Cleveland (-120) over Houston
A big advantage in the starting pitching matchup (Kluber vs Fiers) leads me to side with the Indians.
Baltimore (+100) over Minnesota
Tricky game to call, but when a doubt go with the team who has the much higher run differential.
Colorado (-145) over Arizona
The Rockies have been pretty bad at home this year, but I like things to turn around for them tonight against the D-Backs.
Los Angeles Dodgers (-105) over New York Mets
I'll take the Dodgers considering they are only receiving 24% of bets, which means the House is on their side.
Seattle (-130) over Tampa Bay
Since this line opened at -170 in favor of Seattle, sharp money has pounded it all the way down to -130 despite the overwhelming majority of bettors backing the Mariners. If I had hopped on early, I would've taken Tampa Bay; but at this point, I think Felix Hernandez and the Mariners are too enticing to pass up.
**Toronto (-125) over San Francisco
I'd normally like the home underdog here, but I'm frightened by what the Blue Jays lineup will do to Jake Peavy.