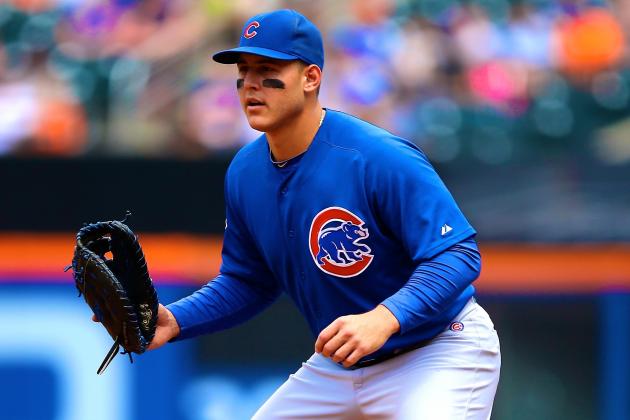 You know the drill.
Home Team in Italics  and Best Bets indicated with **
Last Night:  6-5 (+150 if betting $100 on every game)
Overall Record: 61-36 (+2,440)
Best Bets: 11-7 (+300)
Kansas City (+160) over New York Yankees
Tough matchup for the Royals against Masahiro Tanaka, but I'll go with them because I'll be on the same side as the House considering the Royals are receiving only 25% of bets.
Detroit (+150) over Washington
I'm buying low on the Tigers, losers of seven straight, because they won't have to face either Strasburg or Scherzer tonight.
Atlanta (-120) over Philadelphia
Come on Atlanta, sooner or later you have to win at home!
Milwaukee (+145) over Miami
I'm trusting the sharp money that has moved this line down in favor of the Brewers despite the overwhelming majority of bettors siding with Miami.
**Pittsburgh (-130) over Cincinnati
I'm taking the Pirates coming off a loss considering that the Reds have the third-worst run differential in baseball.
Oakland (+110) over Boston
I couldn't tell you who this O'Sullivan guy pitching for the Red Sox tonight is, so I guess I'll go with the A's.
**Chicago Cubs (-245) over San Diego
I picked the Cubs in this matchup last night before it got rained out, so I'll stick with it again tonight.
Texas (+105) over Chicago White Sox
After getting shelled in his last outing, I like Derek Holland to bounce back and lead Texas to victory.
Cleveland (+115) over Houston
I'm very high on the Indians and I'm very low on the Astros.
Colorado (-110) over Arizona
Does anyone have a clue when these two teams play each other?
**Los Angeles Angels (-125) over St. Louis
Cardinals starter Mike Leake has one of the highest FIP's in baseball, so I'll take the Angels.
Los Angeles Dodgers (+105) over New York Mets
Even with Jacob deGrom on the mound, sharp money has pounded this line down in favor of the Dodgers, so that's where I'll side.
Seattle (+110) over Tampa Bay
I love what Drew Smyly has done for the Rays this year, but I'll take the home underdog Mariners.
San Francisco (+115) over Toronto
Tough game to call because I'm not crazy about Matt Cain going up against the Blue Jays lineup, but I love home underdogs.