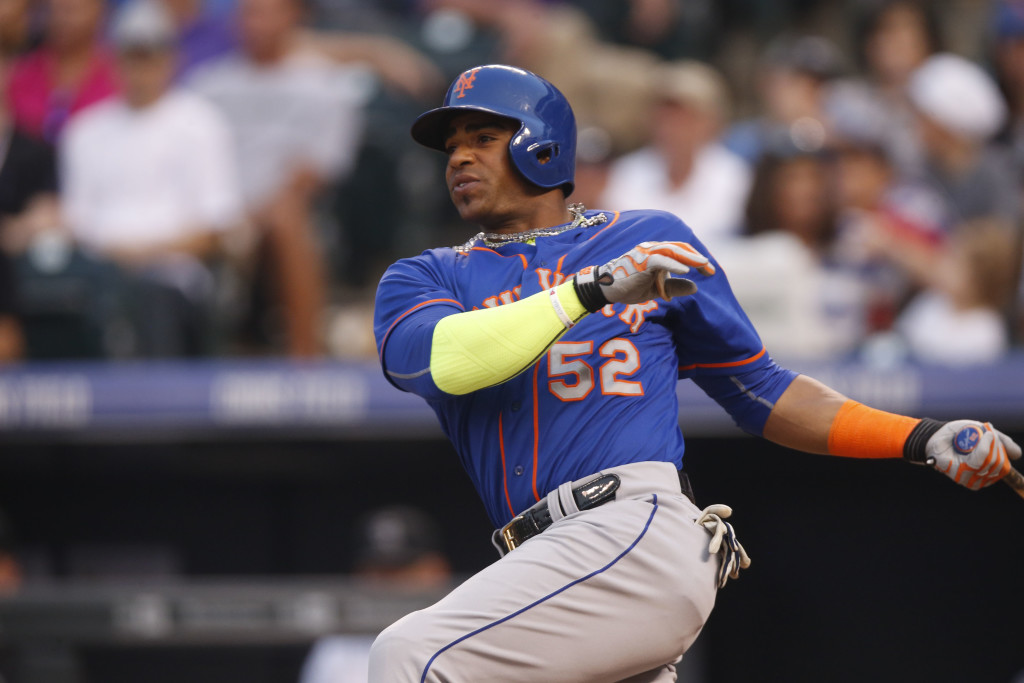 I'm coming off another profitable day at the office, yet I'm hoping my best bets can turn around.
Home Team in Italics  and Best Bets indicated with **
Last Night:  9-7 (+165 if betting $100 on every game)
Overall Record: 41-27 (+1,430)
Best Bets: 6-6 (-80)
Los Angeles (+155) over Toronto
In terms of run differential, these teams are even, so I think it's a no-brainer to take the Dodgers at +155.
Philadelphia (-115) over Miami
I'd normally take the home underdog here, but Aaron Nola is off to an All-Star caliber start a month into the season.
Milwaukee (+100) over Cincinnati
Let's go with the Brewers, I guess.
Texas (+130) over Detroit
Justin Verlander has given up six home runs in his last four starts, which poses trouble against a solid Rangers lineup.
Cleveland (-135) over Kansas City
I'll continue to back the Indians because I feel like it.
Atlanta (+130) over Arizona
Home underdog, baby.
Oakland (+140) over Baltimore
Baltimore is receiving 82% of moneyline bets and that just doesn't sit too well with me.
**Houston (-110) over Seattle
After betting against Houston repeatedly, I'm now buying low on the Astros.
Minnesota (+180) over Chicago White Sox
I like Jose Quintana, but there's no reason the White Sox should be this favored.
St. Louis (-120) over Pittsburgh
Hammer the Cardinals, hammer the Cardinals, hammer the Cardinals.
**Chicago Cubs (-230) over Washington
Jake Arrieta.
Tampa Bay (+115) over Los Angeles Angels
I can't trust the Angels, so I like the underdog Rays.
Colorado (+175) over San Francisco
The Giants are receiving overwhelming support today, so I'd rather be on the same side as the House.
**New York Mets (-150) over San Diego
Call me biased, but I take Matt Harvey every time he pitches.
Boston (+105) over New York Yankees
Red Sox avoid sweep with Steven Wright on the hill.