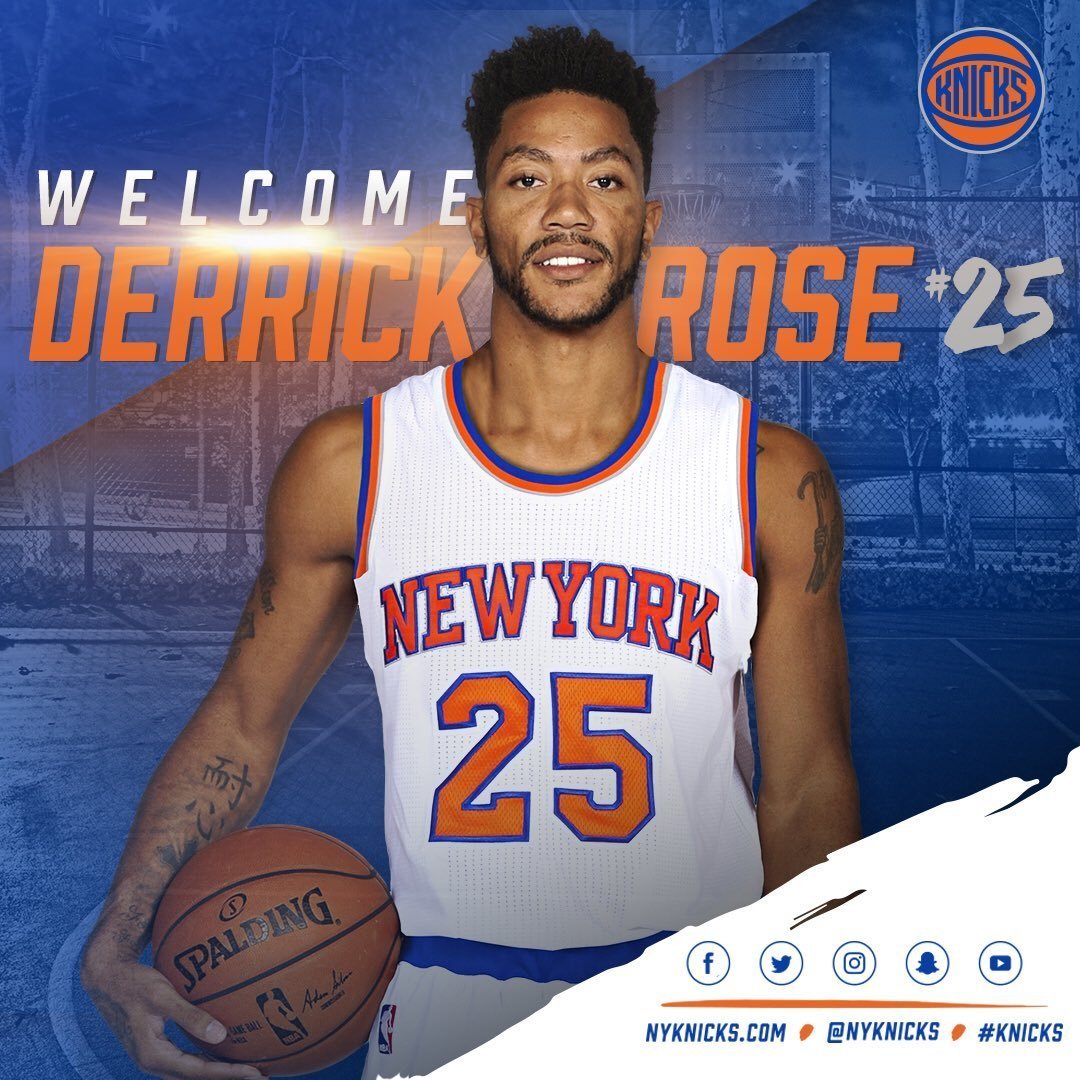 Aside from watching Kristaps Porzingis last season, Knicks fans haven't had much to be excited about as of late. Its been three full seasons since the Knicks had a winning record and playoff basketball seems like a thing of the past. To add insult to injury, we also got to watch JR Smith party his ass off in the days following his NBA Finals victory. But just yesterday, we all received some interesting news. The Knicks traded away Robin Lopez, Jose Calderon, and Jerian Grant to the Bulls for Derrick Rose, Justin Holiday, and a 2017 second round pick. Off the bat I was relieved to see that Phil Jackson is back from vacation and still has an interest in making the Knicks better. In all seriousness, I had mixed feelings about the trade. First, let me break down why I was uneasy about it:
Rose's injury filled past
Torn ACL? Check. Torn meniscus? Check. Back issues? Check. Sprained ankles? Check. I could keep going, but the bottom-line is that in these past five years Rose has showed us his body is made out glass. Since 2011, he has missed 158 games. Although Rose did play in 66 games last year, there is always a concern with his health, which warrants a number of rest days throughout the season.
How will he play with Carmelo?
It's no easy task to be teammates with Carmelo Anthony. Melo is a guy who would shoot the ball every possession if he could. Problem here is Rose is a guy who is also used to being the main dog on offense. Too much individual play from these two on offense will surely be a detriment to the team.
His lack of defensive ability
The Knicks were particularly bad on both sides of the ball last year, but defense has been their main problem for years. Derrick Rose's claim to fame has been with his offense. Defensively, he's been known to slack off. It's great that the Knicks acquired another offensive weapon, but they shouldn't be neglecting their defense. After all, defense wins championships.
How will he fit into the system?
This isn't more of a concern, rather than something I'm generally confused about. I, nor any else not in the Knicks organization, don't know what offensive system they are going to be running. Recent rumors have stated that it will be a hybrid of Hornacek's offense in Phoenix and Phil Jackson's triangle offense, whatever that means. DRose would fit nicely in an uptempo system; but as far as the triangle offense goes, his jump shot has lacked throughout his career, which could hinder him.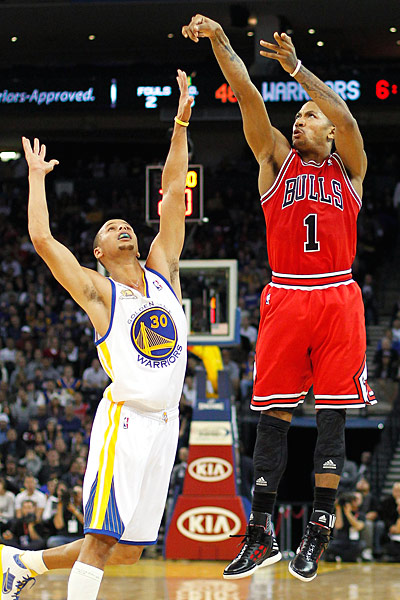 After worrying and seeing what was wrong with the trade, I began to warm up to it. Reasons being:
He is a former MVP
Once upon a time, Derrick Rose averaged 25 points and 7.7 assists per game and was given the MVP award over LeBron James. Although this was five years ago, Rose remained a very talented guard when he was on the floor. Key word there: when. If DRose can stay healthy, there's no doubt he has the ability to be a difference maker.
What we gave up for him
Unless you think Jerian Grant has the potential to develop into a good player, it's hard to miss any of the pieces the Knicks gave up in the trade. Truth is, I was not impressed at all with Jerian Grant last year. I think he could become an average player in the league, but nothing greater. Moreover, Robin Lopez was the definition of a mediocre big man and Jose Calderon was the biggest liability on defense. It's out with the old and in with the new.
How exciting his play style is
Derrick Rose has the ability to change the course of a game with his electric play style. His acrobatic finishes and explosive dunks serve to energize his team and shift momentum in their favor. Something the Knicks have lacked is intensity and Rose could fix that with some plays like these.

What do we have to lose?
Absolutely nothing is the answer. The reward is greater than the risk with this trade. We didn't give up any future picks or players with a ton of potential. If Rose stays healthy and plays at the same level he normally does, this Knicks team has a chance to make the playoffs. Hell, they could even win a playoff series in a watered-down Eastern Conference.
Conclusion: I can't help but be excited about this trade. Not because I think it will definitely benefit the Knicks, but because I think the potential is there. Also, I'm just so desperate for a winning season again. Between the Knicks and Jets, my heart can't take much more let down.