The Championships at Wimbledon continue to have a reputation as one of the most anticipated and competitive sporting events in modern athletics. Playing on grass and to some of the loudest roars in professional tennis, the top-ranked players in the world have been preparing their strategy and game for the freshly-mowed surfaces in London. Barring any withdrawals and injuries, I have some predictions for these upcoming weeks of grand slam, grass court tennis.
Like most professional sports, the players receive seeds prior to the tournament. Like March Madness, the NBA, and the NFL, the top 2 seeds are normally if not always in the final match or game. The tennis year's first two professional grand slam tournaments have seen the top 2 seeds in the finals already, and you shouldn't expect anything else for this year (or within the top 4 at least…).
The top 8 and notable players are seeded as follows:
No. 1: Novak Djokovic
No. 2: Andy Murray
No. 3: Roger Federer
No. 4: Stanislas Wawrinka
No. 5: Kei Nishikori
No. 6: Milos Raonic
No. 7: Richard Gasquet
No. 8: Dominic Thiem
No. 9: Marin Cilic, No. 1o: Tomas Berdych, No. 12: Jo-Wilfried Tsonga, No. 15: Nick Kyrgios, No. 18: John Isner, No. 19: Bernard Tomic.
So, we're all expecting another Djokovic-Murray final with the Serbian ending up with the trophy? Not so fast.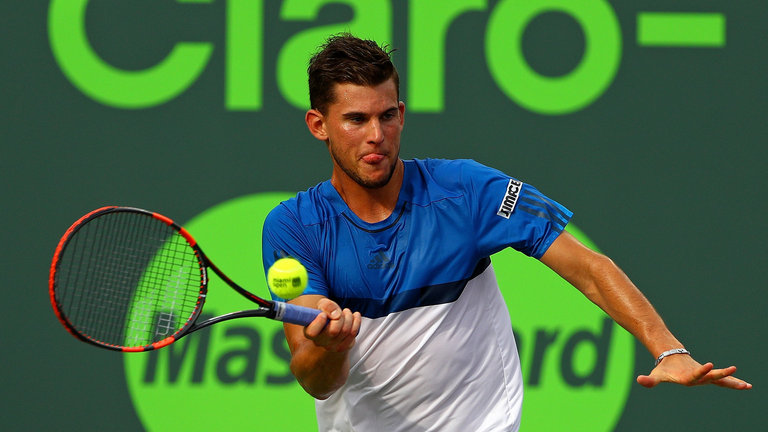 1. Dominic Thiem: Young and Fearless
The 22-year old Austrian has established himself as a top player by defeating Roger Federer en route to a grass court tournament win at Stuttgart just a few weeks ago. Thiem faces the possibility of facing Murray, Wawrinka, or Gasquet in the semifinals. Thiem's game is suited to those who make a lot of unforced errors, so the strongest possibility of Thiem making the final relies on Wawrinka being eliminated early. Gasquet and Murray play from the baseline a lot, and if Thiem can force them to hit uncomfortable shots from deep in the court, he should go far in this tournament.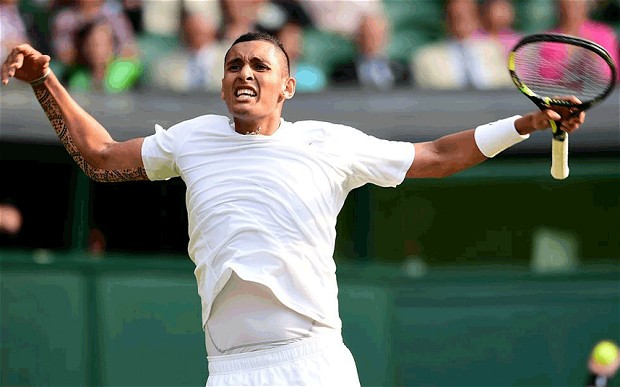 2. Nick Kyrgios: Young and Fearless: Part II
Kyrgios shocked the London audience in 2014 when he stunned Rafael Nadal in four sets to reach the quarterfinals. Since then, he has only advanced to one grand slam quarterfinal. The draw has provided Kyrgios with the easiest road to a quarterfinal with only Andy Murray standing in the way in his section. He has shown he has the capability to win against big and hard-hitters, winning his first ATP tour event in Marseilles against Marin Cilic in the final. If Kyrgios can stick to his consistent baseline play and show early performance in holding his serve, I predict that he'll give Andy Murray a really stressful fourth-round matchup.
3. Roger Federer Out Early
I hate to say it, but one of the sport's kings might have to face an early exit from Wimbledon. Federer faces the possibility of facing Gregor Dimitrov or Gilles Simon, two players who return a lot of serves and can play long rallies, which may take their toll on Federer if he reaches the fourth round slightly scathed. If he makes it to the semifinals, (where I also stand firm in saying that Novak Djokovic to the semifinals is a no-doubter) he'll be ousted by a youngster who will give him a long, grueling match.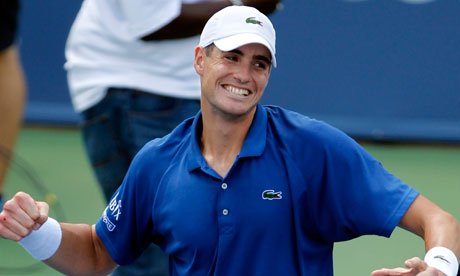 4. Sleeper: John Isner
John Isner played the longest match in Wimbledon history in 2010, proving his serve can compete with the best and quickest in the world. Isner's game can beat the two biggest threats in his section, Richard Gasquet and Jo-Wilfried Tsonga, and this could be the year Isner breaks through to the quarterfinals. He advanced to the fourth round in both the Australian and French Open this year already.
Asking me to pick a champion? Novak Djokovic. This is the year for the calendar grand slam!