This isn't a list of the best five athletes of all time. This list takes a look at athletes who were able to dominate their competition over some stretch of time. Some of these stretches lasted entire careers while others, for one reason or another, were short lived. Either way you look at it, these five athletes were unstoppable at their peak.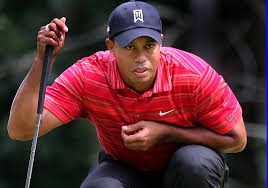 5. Tiger Woods
Tiger was one of a kind. He brought a new level of swagger to golf and completely revolutionized the game. I'll just let the stats speak for themselves. From 1998 to 2005 Tiger made 142 consecutive cuts. The current cut streak is Dustin Johnson with 22. From the 1999 PGA Championship through the 2002 U.S. Open, Tiger won seven of the eleven majors. Lastly, in a 5 year span from 1999-2003 he won 32 tournaments. In the history of golf only 13 players have more wins than that in their ENTIRE career. It's almost hard to believe how far from grace he has fallen. In the mid 2000s, it seemed as though it was a sure thing he would break Jack's record; now he can't even get himself healthy.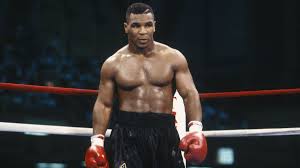 4. Mike Tyson
Mike Tyson had the most powerful punch of any boxer ever. It has been said that his opponent would be visibly scared walking into the ring; and it showed. Many of the men Tyson fought in the beginning stretch of his career would simply bow out early. The ones that didn't usually regretted it. Tyson won his first 19 fights by knockout and of those 19 knockouts 12 were in the first round. His immense power and ferocity led to some of the hardest hits the boxing world had ever seen. He was the youngest boxer to ever hold the WBA, WBC, and IBF titles and was the only heavyweight to have all of them at the same time. His career started 37-0 with 33 KOs, but he and the next man on this list are prime examples of athletes who couldn't sustain their greatness. Tyson changed his manager to Don King, who shifted Tyson's effort away from the ring and more toward fame and fortune. Then, after his conviction for rape; Tyson was never able to regain the same ability he once had. He will always be remembered as one of the greats; but over that early stretch of his career, he was the best ever.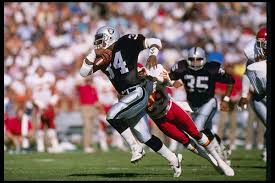 3. Bo Jackson
Bo Jackson was the greatest athlete of all time. I will not listen to anyone who argues differently. There has never been a human who was able to be so successful in multiple professional sports the way he was. It really is a shame that a freak injury robbed us of watching Bo redefine sports greatness forever. It is difficult to explain his greatness through stats, but I will attempt to anyway. Bo missed the start of each football season while he was finishing up baseball. So I looked at him from week 7 on from 1988-1990. In the 30 games played over that stretch he averaged an insane 5 YPC and only Eric Dickerson and Thurman Thomas rushed for more yards. You may argue those aren't dominant stats, but keep in mind Bo wasn't preparing for football season the way every other player in the NFL was. He had to balance two professional sports. Oh and did I mention he accumulated those stats as the backup? It's hard to imagine the eye-popping numbers he would have produced if he had ever focused specifically on football even for a year. The deeper you look into his stats and the more impressive he becomes. Bo played from ages 25-28 in the NFL. If you look at all other running backs stats over that period of time with at least 500 carries he again fairs well. He averaged 5.4 YPC which is the most of any running back ever. Bo's run on the football field was incredibly impressive and if you couple that with the fact he was an All-Star outfielder at the same time it is easy to see just how unstoppable he was.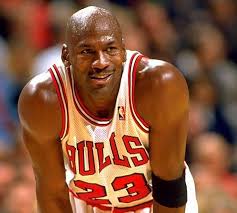 2. Michael Jordan
The next two guys on this list were dominant throughout their careers, but I decided to focus in on the 6 year span from the 87-88 season to 92-93. Over that stretch Jordan averaged a PER (Player Efficiency Rating) of 30.5 which itself would be amazing for one season let alone over 6 years. He averaged 32.5 points, 6.6 rebounds, 6.2 assists, and 2.8 steals to go along with .525/.321/.844 shooting. In addition to his personal numbers, he won 3 championships in that span and solidified himself as the leagues top player. Going back to his PER; Jordan posted 4 of the top 10 PER seasons in that span. The only other players in the top 10 are Wilt (three times) and Lebron (twice). That stretch was particularly impressive because it seemed as though there was nothing on Earth that could stop him; other than baseball of course.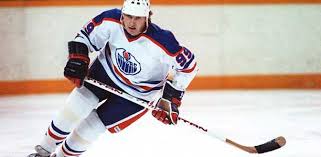 1. Wayne Gretzky
Lastly, Wayne Gretzky is impossible to look at just through a certain stretch of his career. His reign over the NHL is unparalleled. There will never be another player who is able to touch his records because they are so unfathomable. Gretzky is number one all time in points as well as assists. If you were to only count his assists over the course of his career he would still be number one all time in points. You know a player is uniquely great when the day he was traded away from Edmonton is long known as the worst day in the city's history. His superb vision on the ice coupled with his elite quickness made him unstoppable during his career. There will never be another Wayne Gretzky and there most likely will never be another athlete who can mirror his dominance over a sport.