College football takes a ton of flack in the media. Whether it be recruiting scandals, lack of pay for players, or legal troubles; there are large-scale issues that need to be addressed. That being said, one thing is abundantly clear: college football coaches are the most important coaches in sports.
I looked at the impact the top 5 highest-paid coaches in college football have on their programs, as well as how their success compares to the five highest-paid coaches in the NFL, NBA, NHL, and MLB. It is easy to see just how important a strong coach is to any team, but especially a college football program.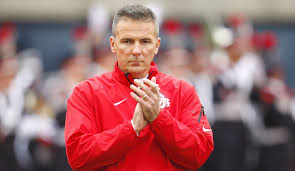 First I took a look at the most important number: winning percentage. The top 5 coaches in college football had a combined winning percentage of .785%. Without even delving in to the other leagues, that number is astounding. Then when looking at the other leagues for perspective, it is even more impressive. The next best win percentage are NFL coaches with a combined .629%. Then follows the NBA (.623), the NHL (.541), and, lastly, the MLB (.523). As you can see, the top 5 coaches in college football have a significantly better record with their teams.
In addition to their impressive record, college football coaches assume a much larger role in the construction of their team. In the professional sports, teams have General Manager's who control most of the decisions on the roster. They negotiate, trade, and sign players. Obviously there are no contracts or trades in college football, but recruiting plays a huge role in creating a successful team. A great college coach can dominate the recruiting circuit whereas NFL coaches do not have the same kind of reach with free-agents. Out of the top 5 coaches in college football 4 of them held the top 5 recruiting classes in 2016. In comparison, many people are saying the Jaguars and the Raiders won free-agency. No offense to Gus Bradley and Jack Del Rio, but they are not on the same level as Bill Belichick or other top coaches. College coaches assume the role as GM as well as their regular duties and that alone warrants a higher pay.
I know the obvious argument is that college sports are different than the pro-level, but I believe college football is the only sport that can seriously be compared to the four major sports. College football brings in an absurd amount of revenue as an organization and on a team by team basis. For example, in 2013 Texas brought in over 103 million dollars of revenue. Compare that to the NHL, where a few teams aren't making much money at all. College football is big business and these coaches are just as professional as their counterparts in major sports leagues.
Nick Saban makes over 7 million dollars a season, which is on par with some of the upper level coaches in the NFL. I believe that over the next decade we will see salaries of Power Five conference coach steadily rise until they surpass the pay of many other coaches in professional sports. Maybe they can swing some of that cash to the players as well. No? Ok, probably not.