I'd like to start off talking about LeBron James. I'm not too man enough to admit that I was wrong in my LeBron Can't Take Over Games Like He Used To article. But LeBron has absolutely dominated these past couple of games; and I mean dominated to the highest degree. At one point LeBron scored 18 consecutive points for the Cavaliers. There was not one possession in the 4th quarter, not counting garbage time, that the ball did not go through LeBron. He was penetrating, dishing, and finishing while the Warriors could do nothing about it. They sat there and watched as Andre Iguodala, who looked like he could barely stand up straight, attempted to lock up the King. But it doesn't matter who you throw at LeBron James in those situations: if his jumpshot is on (16-27 from the field and 3-6 from three), he's virtually unstoppable.
And then there is Tristan Thompson, who couldn't have picked a better day to have his best game of the postseason. Thompson controlled the trenches last night as he collected 16 rebounds. He was all over the place and seemed to be a step too quick for the Warriors' bigs. Offensively, he was the beneficiary of top notch passing from LBJ as he went a perfect 6-6 from the field for 15 points. He finished the game with the highest plus minus among all players with a +32. Combine his performance with good games from Kyrie Irving (23 points) and JR Smith (14 points) and you have a Cavaliers team that is ready to make history.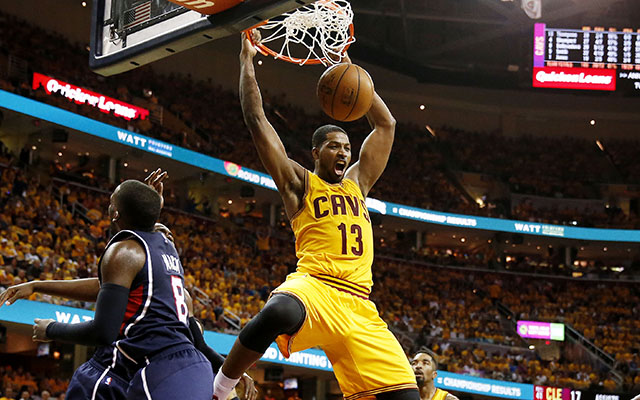 Now on to the Warriors, who really disappointed me last night. They came out of the gates flat and it showed as they ended the first quarter down 20. For a team with so many viable offensive options, it seemed as if no one wanted to shoot the ball in the first half. They were playing like they didn't want to lose, not like they wanted to win. As far as loose balls and rebounds go, the Cavs seemed like they wanted it more. Cleveland out rebounded Golden State 45-35. Obviously it hurts to not have Bogut on the floor, but you need players to step up. That's how Golden State has thrived all year-players have stepped up when needed to. I give the Warriors credit for their numerous attempts to claw their way back into the game, but they never really looked in control.
As I mentioned in my latest article, I believed a big reason that Golden State was going to win Game 6 was because of the return of Draymond Green. But for pretty much the whole game, you would have thought Draymond was still suspended. Green contributed just 8 points on 3-7 shooting and provided minimal defensive help. He was unable to help a struggling Andre Iguodala guard LeBron James and was pretty reticent on offense. Where is the fire we saw in the beginning of the series from him? I saw more fire in Ayesha Curry's tweet than Draymond Green's play last night.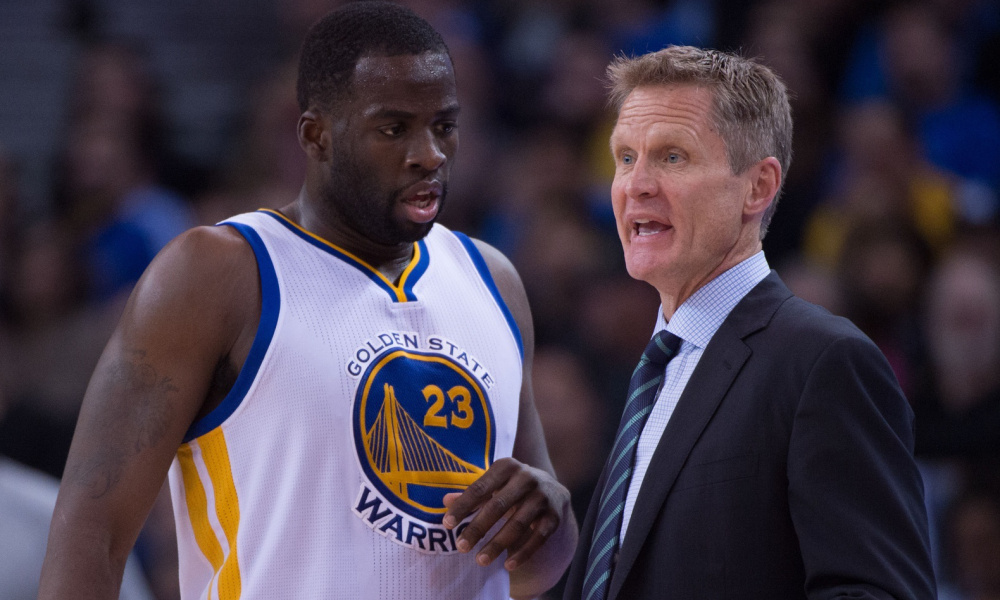 But the main storyline has to be Steph Curry. Even though he provided 30 points on 8-20 shooting and 6-13 behind the arc, Curry had a good name, but not a great one. However, Curry's performance last night was overshadowed by his late game tantrum following a questionable foul call. Personally, I had no problem with Curry's show of emotion. It was the first time all night I saw someone on the Warriors act like they cared about what was going on. Going into Game 7, Curry and the Warriors need to channel this anger into production and intensity, two things they lacked in Game 6. Specifically looking at Curry, his playoff legacy is on the line here. It's time for him to put up or shut up. He needs to channel his regular season self and put on a shooting performance for the ages.
As far as predicting Game 7, I have to stick with the Warriors. I said the Warriors would win the series from the beginning and I'm going down with the ship. It all comes down to the unanimous MVP. In order to shut up the critics (aka Josh Brownie) he needs to have his best game of the postseason and take over like LeBron James has. I want to see him come out with a vengeance. Regardless of the outcome, we should all take the time to realize what a great NBA Finals we are witnessing right now. After all, NBA Final Game 7's don't come around too often.