At 31 years old, there is no doubt that LeBron James has felt the effects of father time. For a majority of his 20's, LeBron was considered the best player in the NBA every year, and rightfully so. His ability to take over games and will his team to victory against any opponent rivaled that of Kobe Bryant and Michael Jordan.
But things have changed. Last night, LeBron let the game slip right through his grasp in the defining moments of Game 4. Aside from three garbage-time layups, he shot just 1-4 in the fourth quarter.
When I think back to Game 7 of the 2013 NBA Finals, I think about a legendary performance from LeBron James. The Spurs went into the game daring, literally begging, LeBron to beat them with his jump shot and boy did he ever. He finished the game with 37 points on 52% shooting and an astounding 5-10 from beyond the arc. LeBron took over that game.
Since then it seems as if these performances from LeBron have diminished greatly. Last night would have been a perfect setting for him to take over that game and tie the series. But now down 3-1, the Cavs face an elimination game in the Bay Area, where they were outscored by 48 in the beginning of the series.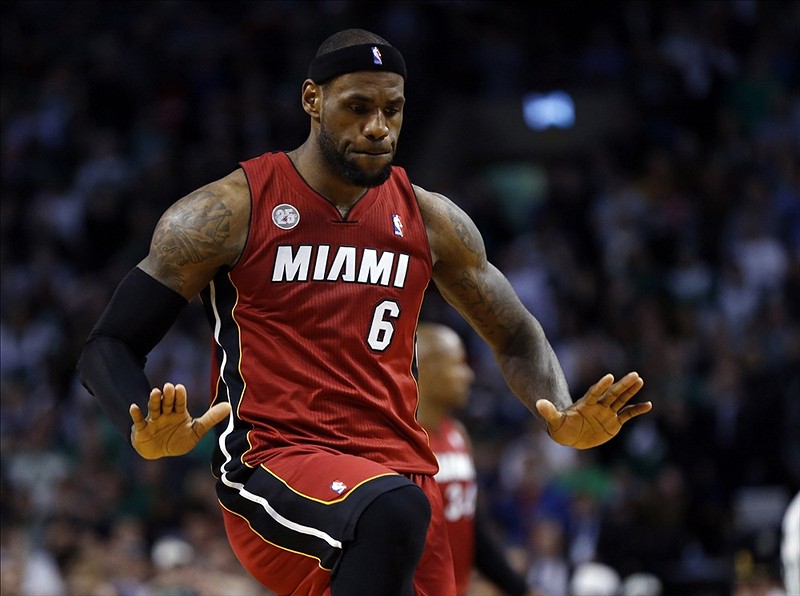 As time goes on, it will only become harder for LeBron to continue his success in attacking the rim. Unfortunately for him, history has shown that entering your mid-30's causes the greatest decline in your play (unless your name is Tim Duncan). LeBron has already peaked in terms of power and speed; as those attributes continue to diminish, he will have even more trouble competing with the youth of the league. But what if I told you there was a way for him to continue playing at a high level for many more years?
If LeBron wants to remain a top force in the league, he must develop a better jump shot. The perfect example of this working: Michael Jordan. By becoming a better shooter, Jordan was able to remain dominant into his mid 30's. From 1995-1998 (when he was 32-35 years old), Jordan won three straight NBA Championships while averaging about 29 points per season. He went from a low 20% three point shooter in the beginning of his career, to a mid to high 30% shooter as he got older. By developing a better jump shot, LeBron will be able to compete offensively for many more years despite his decreasing athleticism.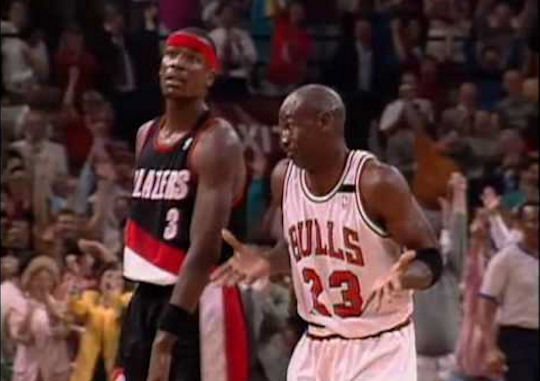 I don't think its too bold to say that the Cavs are going to lose this series. But what's disconcerting is that by the middle of next season, LeBron James will be 32. He is not getting any younger and his best playing days are behind him. If he wants to capture another championship, he needs to improve his jump shooting.