With the Stanley Cup Finals all but decided already, there really is not too much left to discuss. The Penguins have a commanding 3-1 series lead and have dominated the Sharks for most of the series. Were you wondering the last time a team came back from being down 3-1 in the Stanley Cup Finals? It was 1942. While it would be incredibly exciting to watch the Sharks come back, it just doesn't seem to be likely at all.
Since there isn't much to talk about Stanley Cup-wise, I thought it would be fun to create my All-NHL squad.
Here's what I came up with…
Forwards
Ovechkin-Crosby-Kane
Benn-Tavares-Tarasenko
Gaudreau-Stamkos-Kucherov
Hall-Pavelski-Wheeler
Defense
Burns-Karlsson
Hedman-Doughty
Letang-Klingberg
Goaltender
Holtby
Bishop
Lundqvist
The Explanations
Line 1
Alex Ovechkin, LW, Washington Capitals– Led the NHL in goals, adding more impressive credentials to an already impressive resume. The best goal scorer in the game right now and one of the best to ever play the game. A no-brainer for the top line.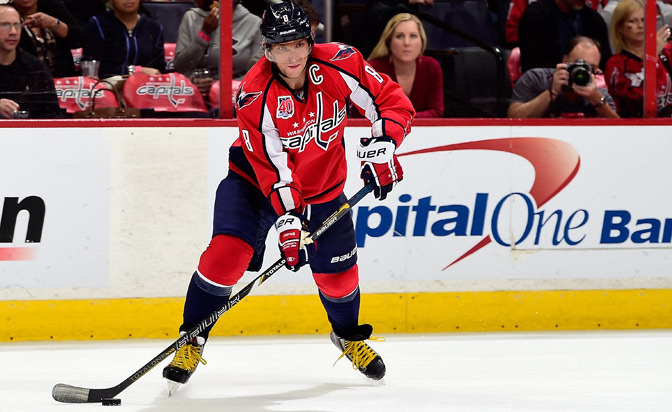 Sidney Crosby, C, Pittsburgh Penguins- Scored the most points among centers in the league and continues to be the class of the league. Led his team to the Stanley Cup Finals and will most likely be etching his name into Lord Stanley's Cup once again. Another no brainer for the top line.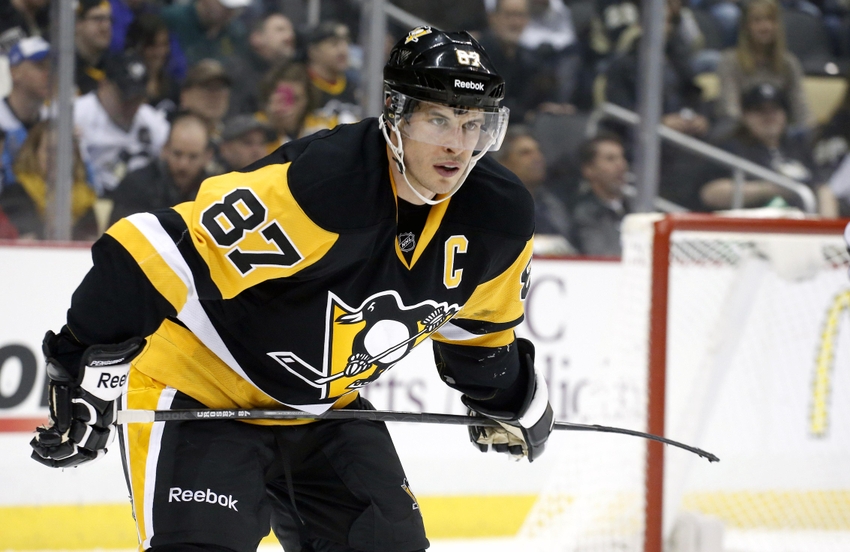 Patrick Kane, RW, Chicago Blackhawks- Unbelievable 106-point season which included 46 goals and 60 assists. Averaged an almost fictitious 1.29 points per game. To put that in perspective, Jamie Benn was second in the league at 1.09. He is the best overall player in the game right now and brings unreal playmaking ability to this loaded top line.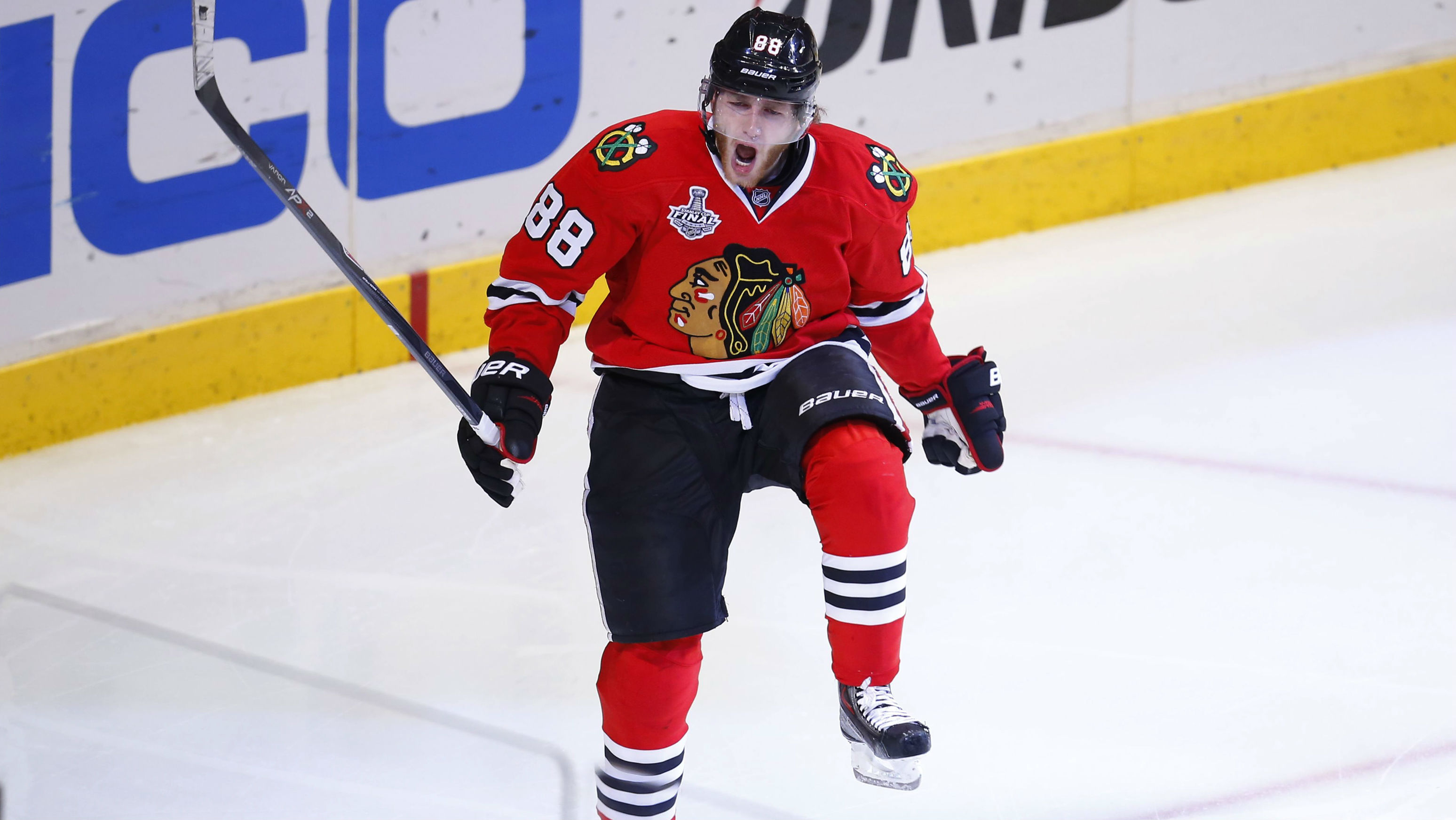 Line 2
Jamie Benn, LW, Dallas Stars- Benn won the Art Ross Trophy last season leading the league with 87 points. Naturally, he followed up his league leading performance with an even better season in 2015-2016. Second in the league with 89 points, Benn once again showed us why he is one of the most elite talents in the game.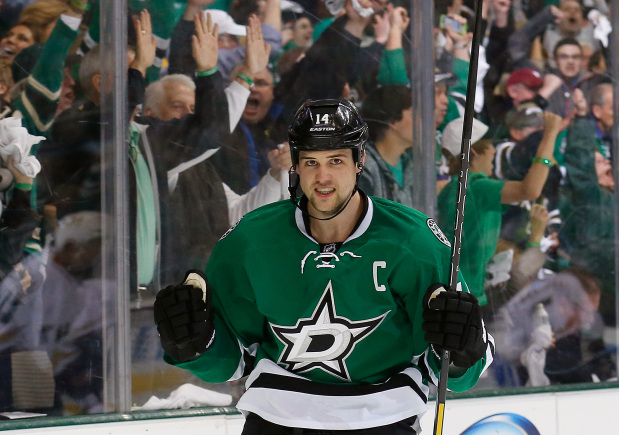 John Tavares, C, New York Islanders- Tavares had a rough start to the season but closed it out very strong. During the playoffs, Tavares brought his play to another planet, which included not only the game tying goal but also the game winning goal against the Panthers in the second OT to give the Islanders their first playoff series win since 1993. He remained near the top of the leaderboards in NHL scoring despite having a disturbing lack of help around him. Hopefully the Islanders will bring in some reinforcements for Tavares this offseason.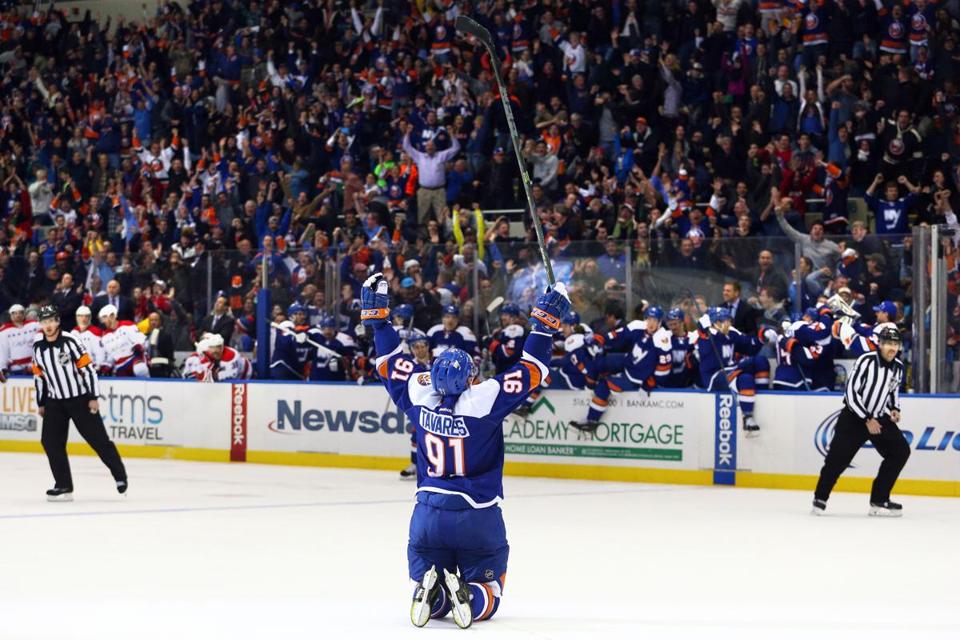 Vladimir Tarasenko, RW, St. Louis Blues- Tarasenko had a career year, notching 74 points and 40 goals. He paced his St. Louis team which finally shook off their early playoff loss curse and went to the conference finals. It would be awesome watching him play alongside Tavares and Benn.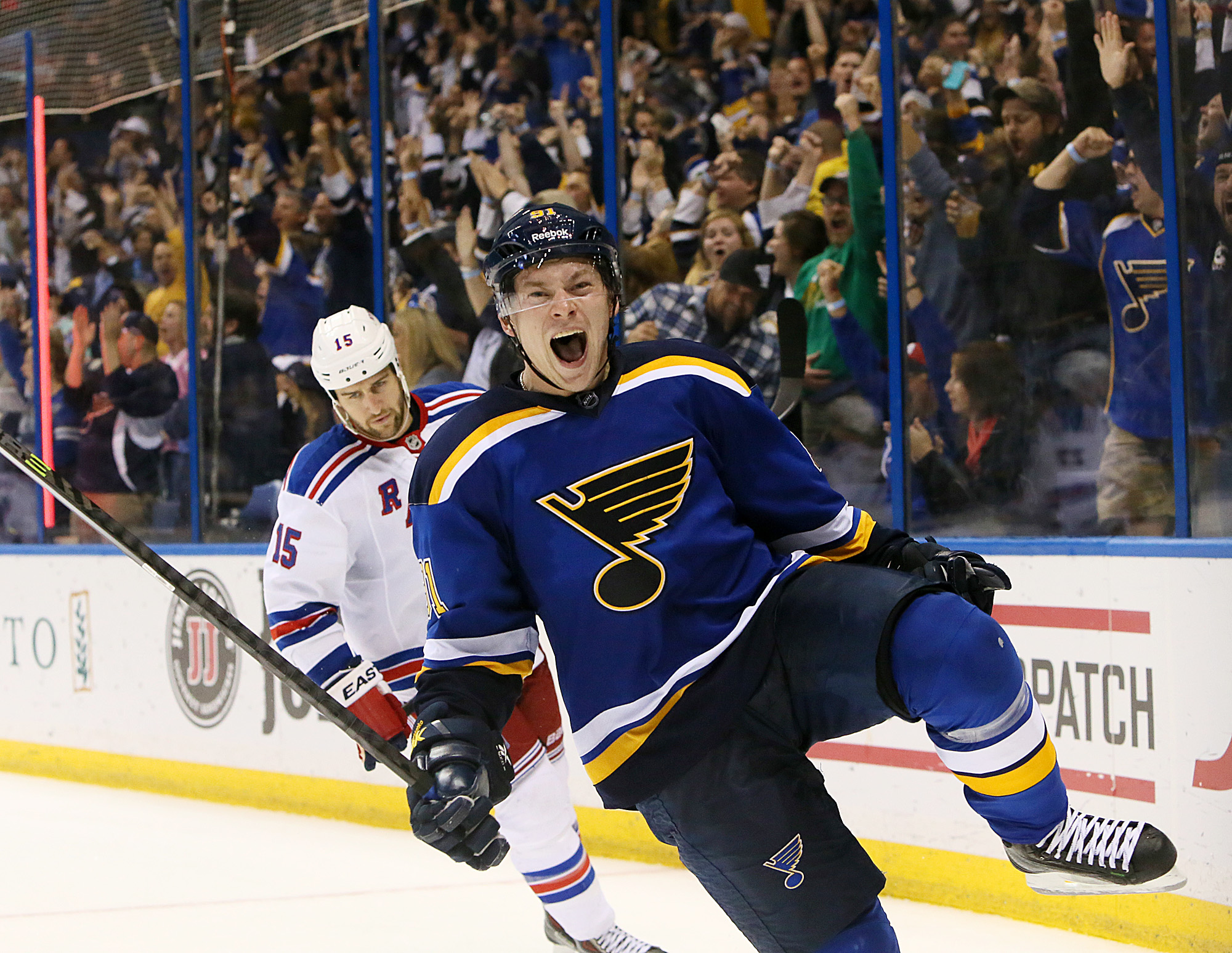 Line 3
Johnny Gaudreau, LW, Calgary Flames- It was a bleak season for Flames fans, but 'Johnny Hockey' gave fans something to look forward to in the future. He has blossomed into nothing short of a superstar, garnering an impressive 78 points on one of the worst teams in the league. He experienced no "sophomore slump" and looks to get even better in the future. We want this young gun on our squad.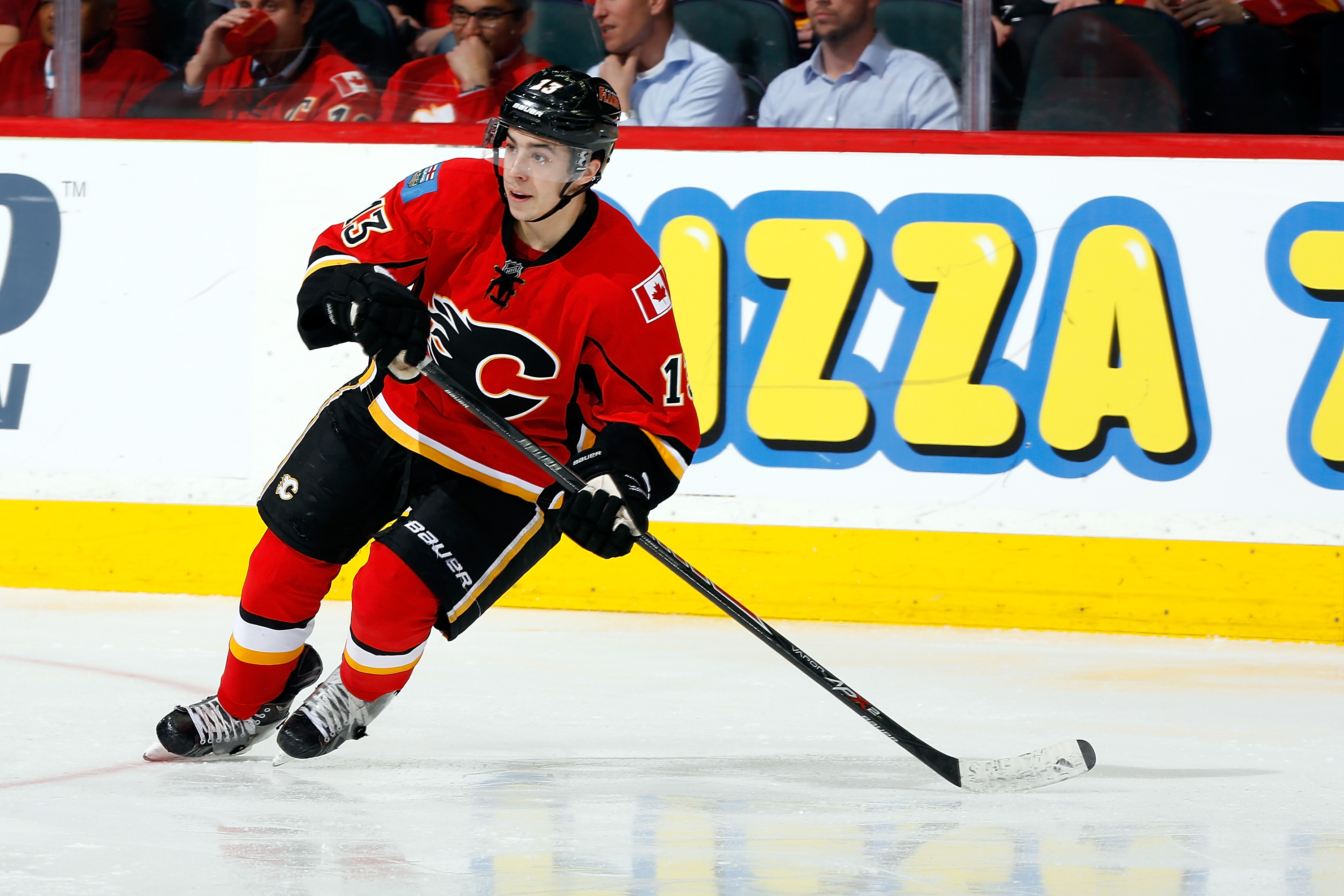 Steven Stamkos, C, Tampa Bay Lightning- Stammer managed to put up 64 points in what many called a down year for him. Some would overlook him for this team because he wasn't near the top of the scoring leaders, but he is a year removed from a 43 goal season and is one of the true elite talents in the league. We won't be overlooking him, and luckily we don't have to worry about signing him, which will be the worry of many teams this offseason when he enters his unrestricted free agency.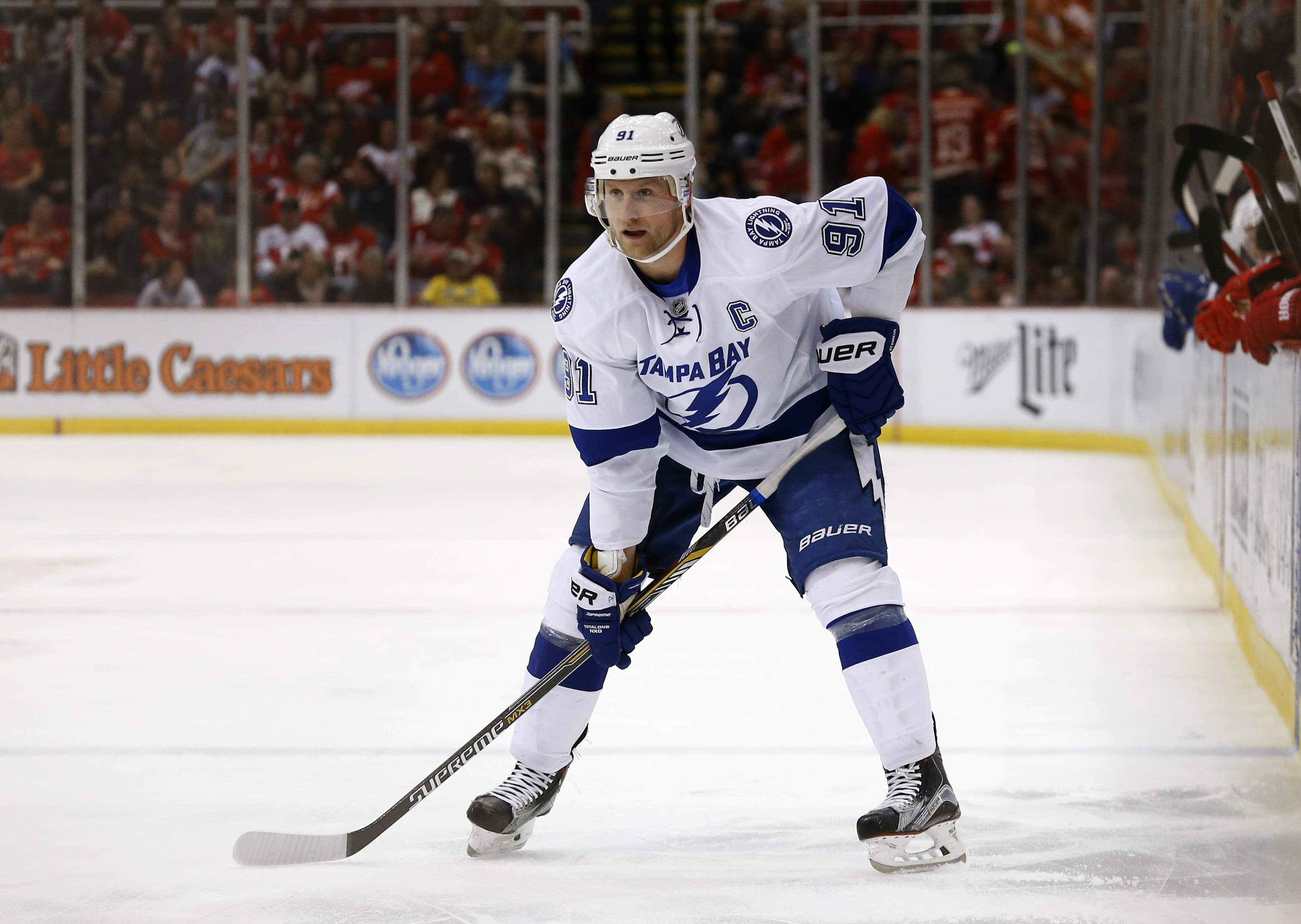 Nikita Kucherov, RW, Tampa Bay Lightning- Stamkos' teammate will be joining him on our third line. Kucherov is the future face of the organization if Stamkos doesn't re-sign in Tampa. He put up 30 goals and 66 points this season and put together an extremely impressive playoff performance as well.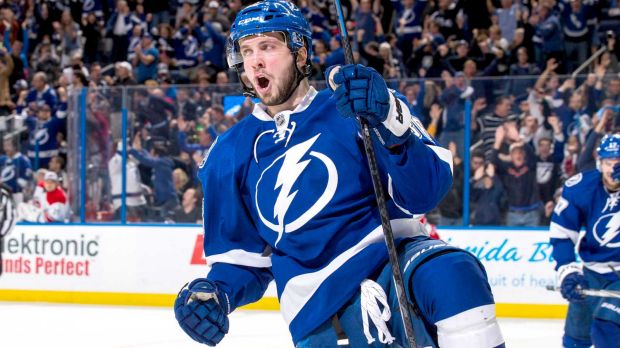 Line 4
Taylor Hall, LW, Edmonton Oilers- The Oilers can't be bad for that much longer can they? Taylor Hall has emerged as an elite winger, securing 65 points this season and a .79 points per game ratio. We're really excited about how well Hall would perform on a team as good as the one we're assembling, and we're sure he would be too.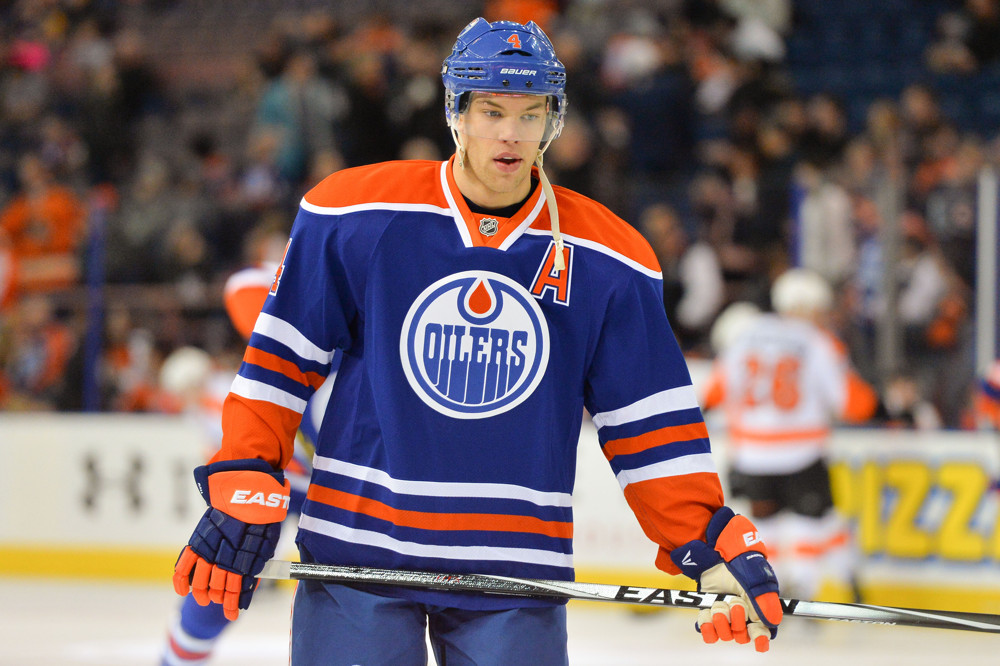 Joe Pavelski, C, San Jose Sharks- 78 points and a top 10 scorer in the NHL. Top 3 in scoring in the Stanley Cup Playoffs. Joe Pavelski is really good at hockey. He averaged nearly a point per game this season and led his Sharks to the Stanley Cup Finals. It also helps his cause that he wins more than half of the face offs he takes. Welcome to the team, Joe.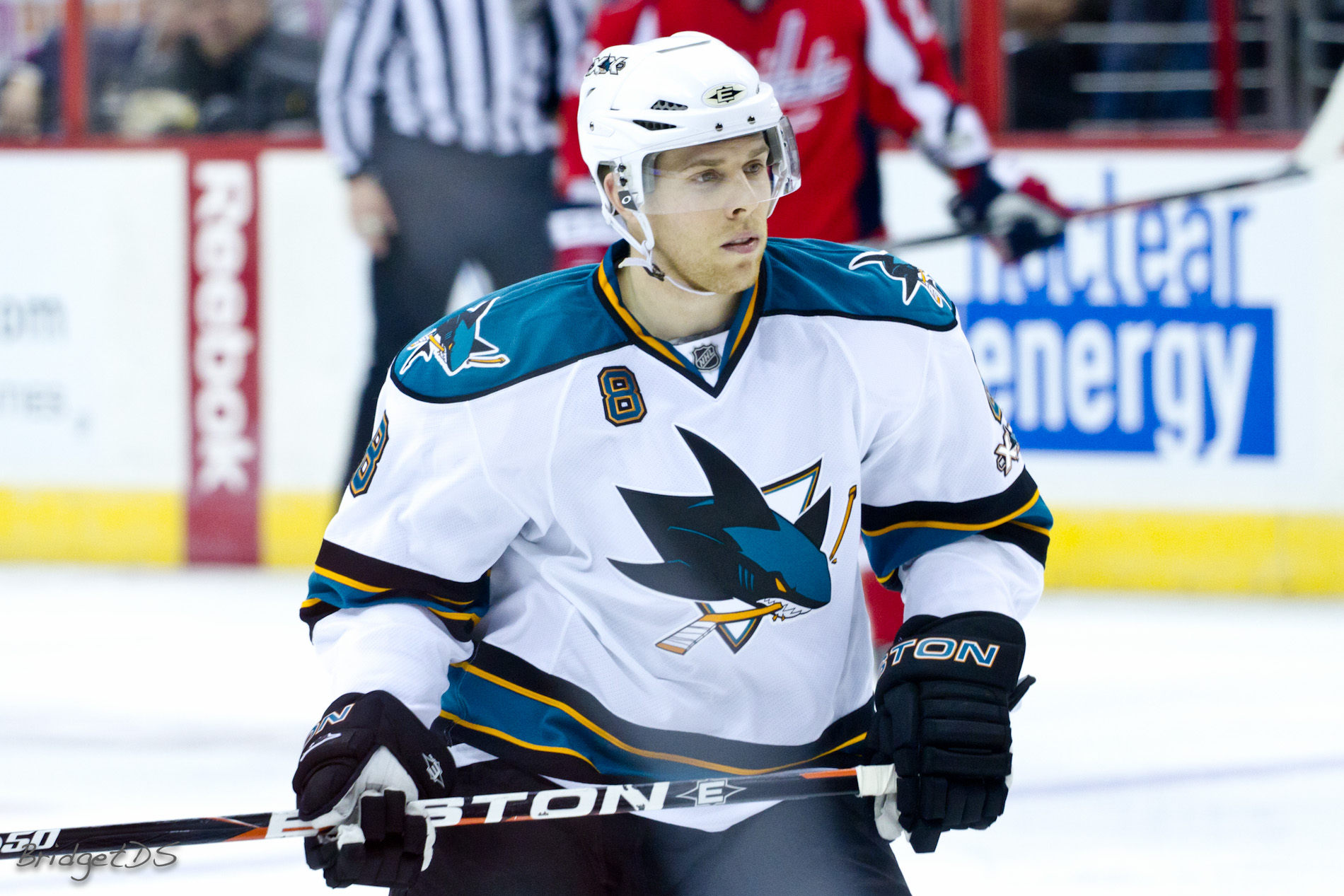 Blake Wheeler, RW, Winnipeg Jets- Easily the one of the most underrated players in the entire league. Wheeler put up an extremely impressive 78 points this season, and even more impressively, no one knows about it. His performance this season seems to be a slight outlier from his career performance, but we're ready to reward his work. The results will look even better on this line.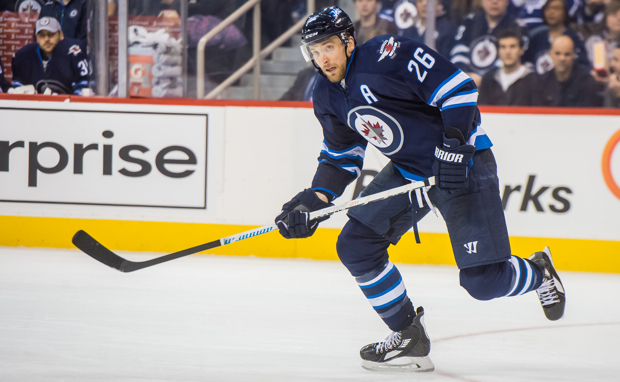 Defensive Pairing 1
Erik Karlsson, D, Ottawa Senators- There's a reason this guy won the Norris Trophy last season and will probably win in it again this season. Top 5 in scoring among all skaters, not just defensemen, with 82 points is as impressive as it gets. He also plays almost 30 minutes a night and his +/- of only -2 on a really bad team speaks to his defensive prowess as well. Karlsson is the class of the league on the blue line and that is why he is our top choice.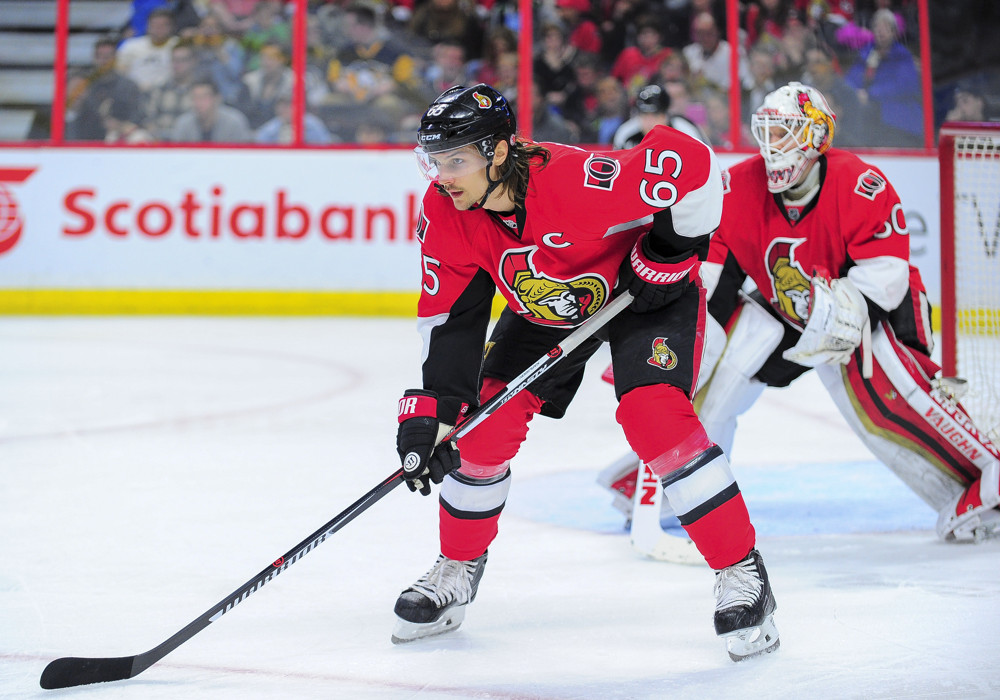 Brent Burns, D, San Jose Sharks- Like Karlsson, Burns is an impressive puck-moving "offensive defenseman," who finished 11th in the league in scoring with 75 points. What makes his offensive production so impressive is that he doesn't sacrifice anything on defense to obtain it. Known as a shutdown guy, Burns can play against opposing top lines and still maintain his almost point per game production level. His beard is the cherry on top.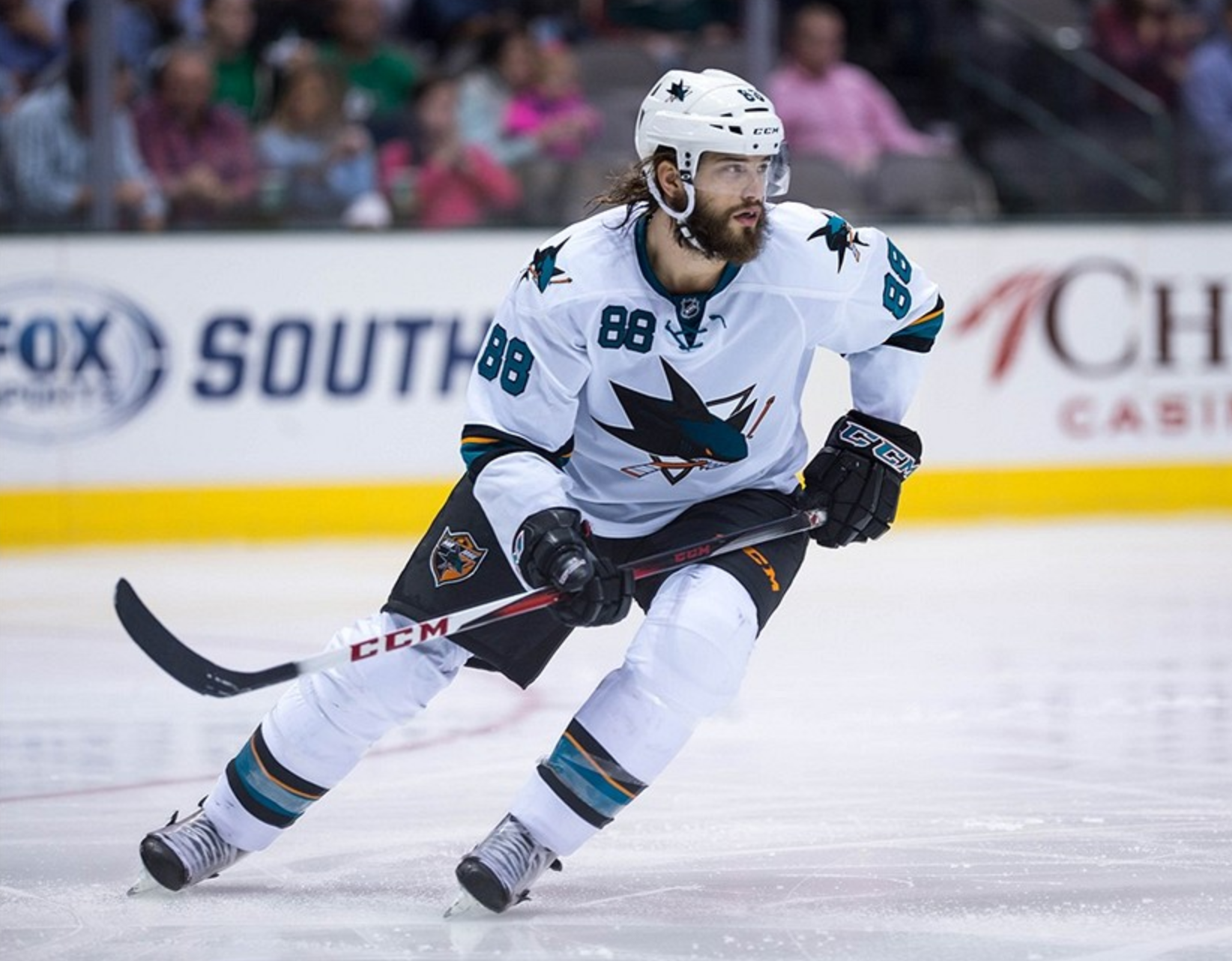 Defensive Pairing 2
Victor Hedman, D, Tampa Bay Lightning- Hedman isn't known for his offensive efforts, but 47 points is still no small feat for a blue liner. However, the reason we would choose Hedman is because of his ability to play shutdown defense on some of the most elite players in the league. He exemplified this in the Stanley Cup Playoffs this season, particularly when he made his draft classmate, John Tavares, completely invisible. A stay at home guy with good gap control, we like Hedman for his all-around play, but mostly as a powerful and reliable defenseman's defenseman.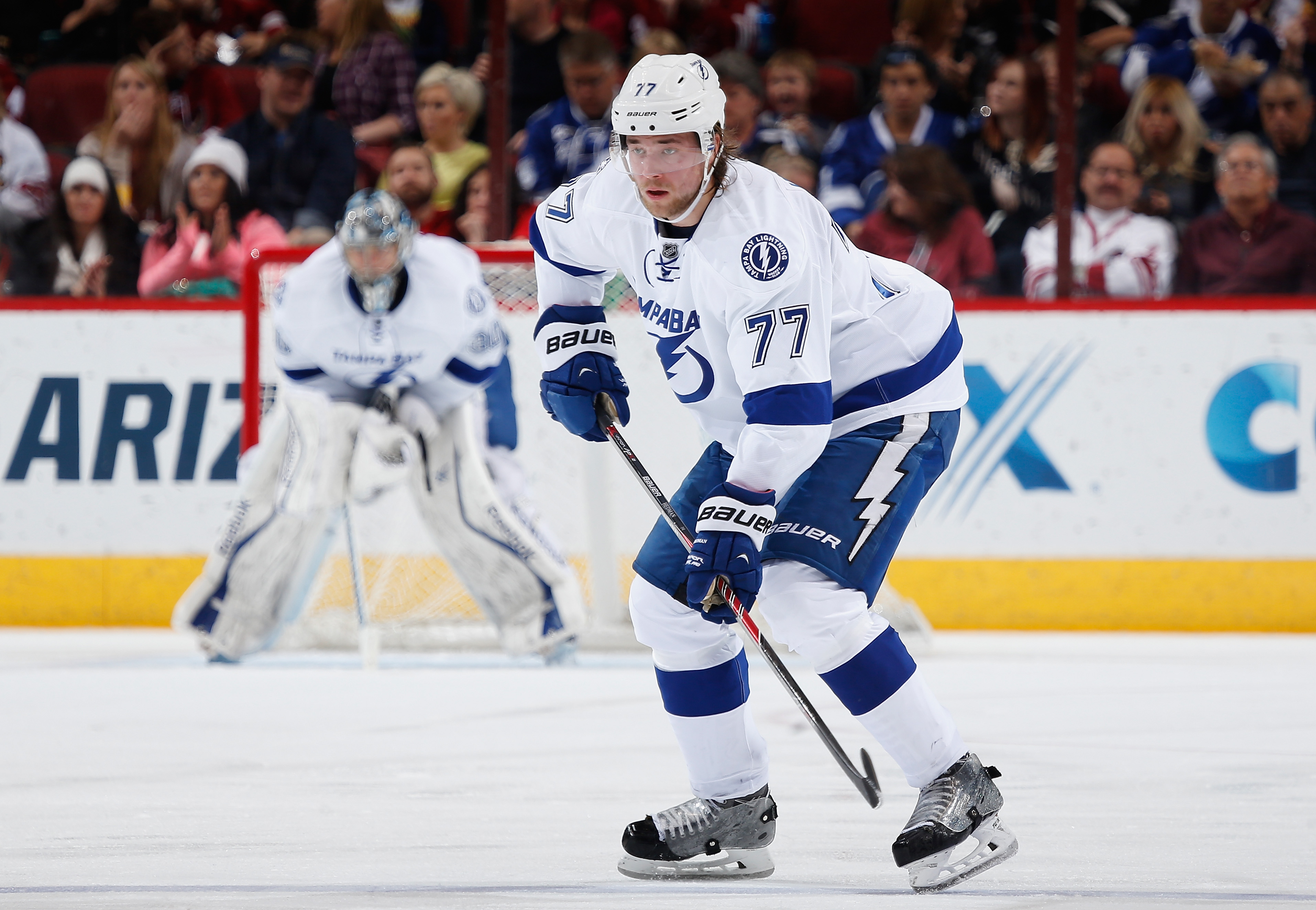 Drew Doughty, D, Los Angeles Kings- This defensive unit wouldn't be complete without Doughty and the fire he brings to his teams. A defender known for his ability to shut you down and get in your head, Doughty also was a top 10 scorer amongst defensemen notching 51 points. His +24 rating speaks wonders to the things he brings to the table on the ice, and he's certainly a guy we're glad to have on our team so we don't have to play against him.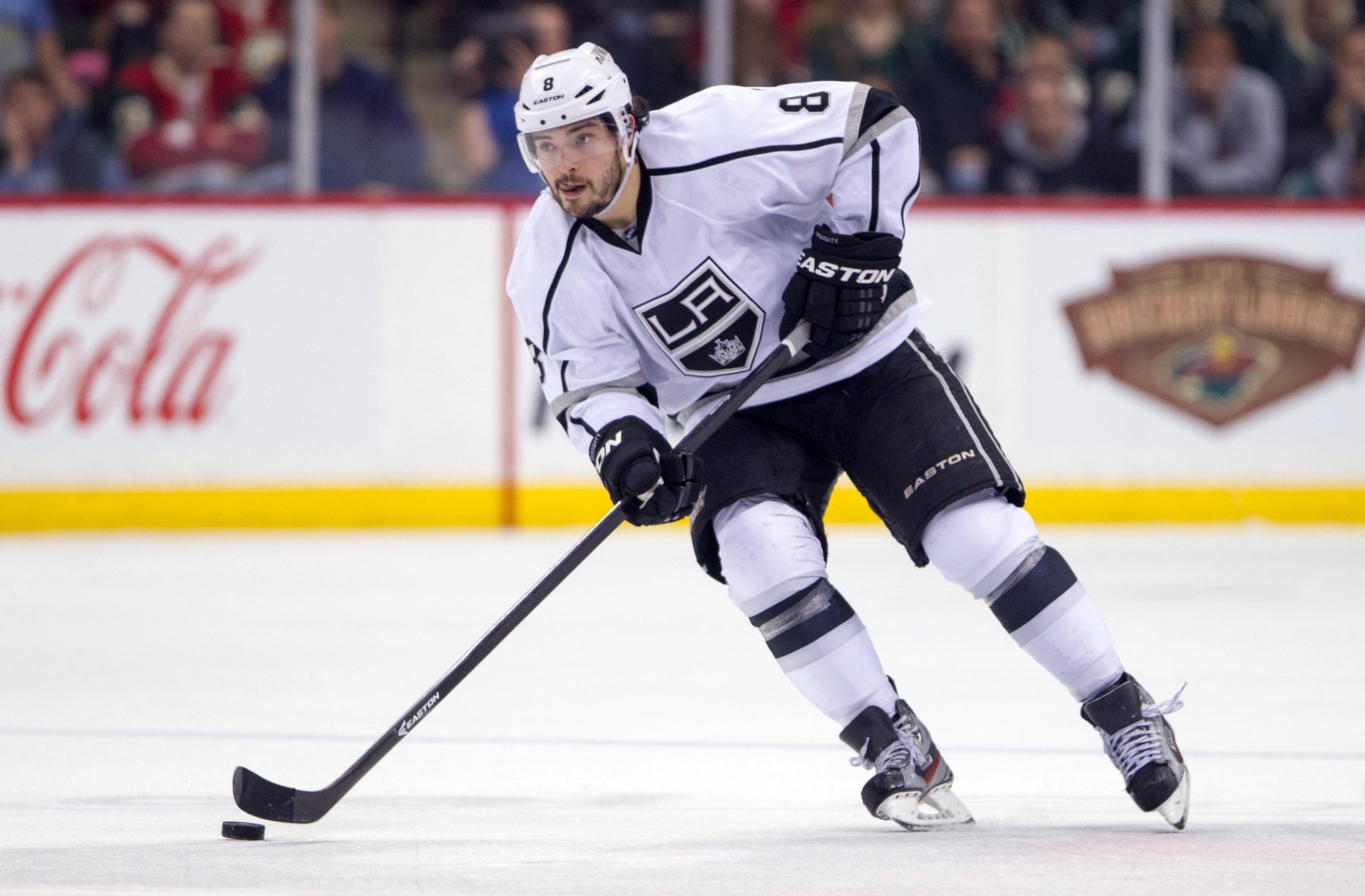 Defensive Pairing 3
Kris Letang, D, Pittsburgh Penguins- Letang finished right behind Karlsson and Burns, placing at #3 in scoring among defensemen with 67 points. Letang was the engine that made this Penguins team go this season, and has brought them to being within a win of securing Lord Stanley's Cup. The Penguins defense was solid, not great, but Letang led them to becoming the hottest and most dangerous team in the league at just the right time. It was an impressive season for Letang and for his team.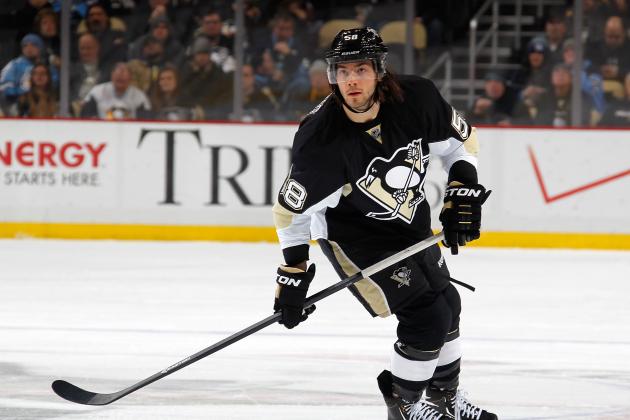 John Klingberg, D, Dallas Stars- One of the more underrated NHL defensemen, Klingberg had a pretty unreal season. Not only did he finish top 5 in scoring amongst defensemen with 58 points, but he also played big time minutes and still maintained a +22 rating. As you can tell, we were looking to put together a team of guys that can do it all on defense, and Klingberg certainly fulfills that qualifications.
Goaltending
Braden Holtby, G, Washington Capitals- Led the league this season with a video game 48 wins as his team went on to their best season in franchise history. His .922 save percentage isn't too bad either. He's the clear Vezina Trophy winner, so we want him in net.
Ben Bishop, G, Tampa Bay Lightning- Top 5 in the league with 35 wins and had the second highest save percentage in the league, behind only St. Louis' Brian Elliott, at .926%. He also had the lowest goals against per game average at 2.06. His recent playoff successes show us he has a clutch gene as well. An imposing presence, we're glad to add him to the team.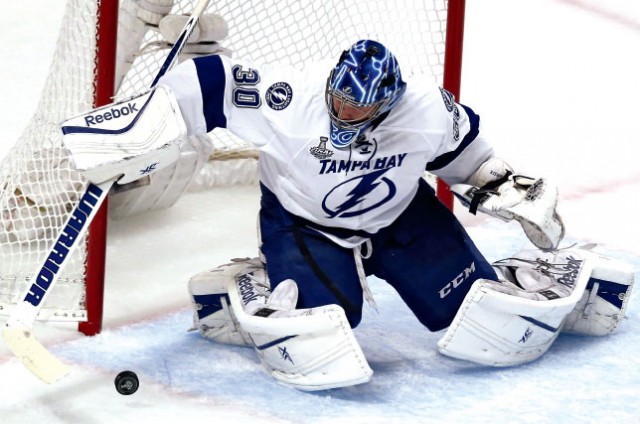 Henrik Lundqvist, G, New York Rangers- It's impressive that he maintained a .920 save percentage and managed 35 wins with such a porous defense in front of him. However, Hank is lucky that Carey Price is injured, because that's the only reason he makes our cut.