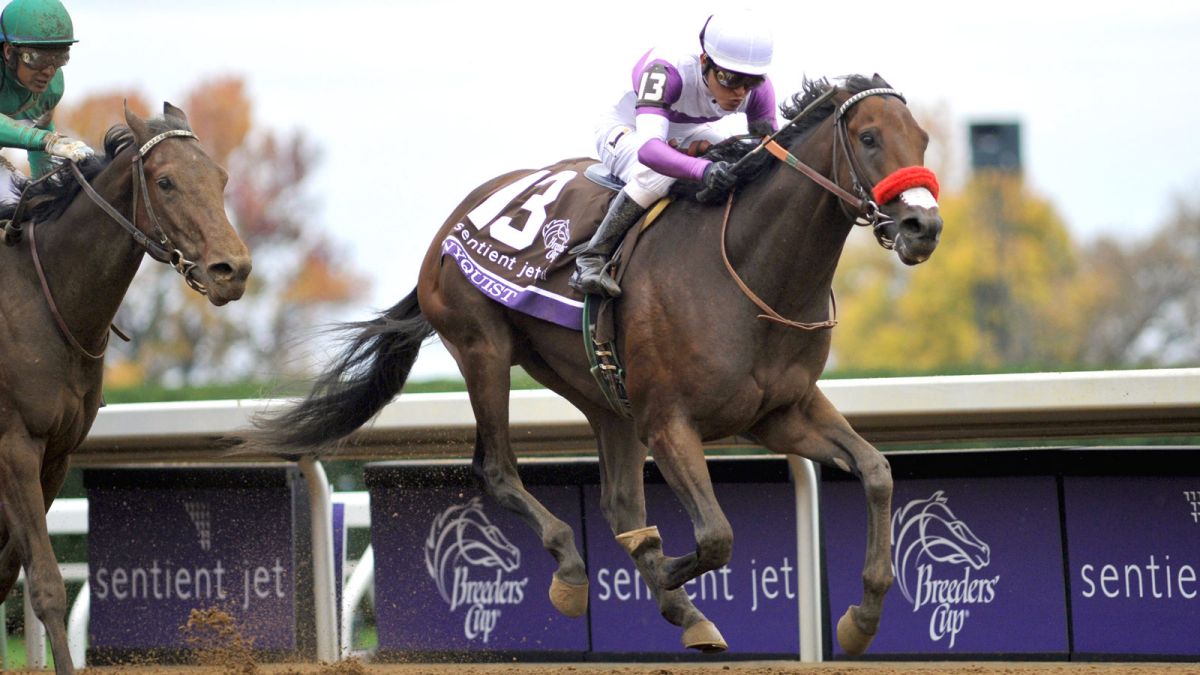 After winning the Kentucky Derby two weeks ago, Nyquist is the overwhelming favorite to move one step closer to the Triple Crown. The case for the horse is obvious: he's undefeated and he blew away the field in the Derby (aside from Exaggerator at the end).
But I think people are overlooking the fact that Nyquist faces competition from horses who did not run in the Kentucky Derby. Remember this rant from the owner of California Chrome?
There are two things that you should note. One, he completely swung and missed when he said he would never see another Triple Crown winner. And two, his point makes sense. Most of the horses that run don't run in the Kentucky Derby, but run in the Preakness and the Belmont Stakes in two weeks have an advantage, in my view, because they are a little fresher.
Another factor in Saturday's race is the weather. Rain is expected and I think that is yet another wrinkle for Nyquist to deal with. Many articles I've read have pointed out at how the Preakness is a shorter race than the Kentucky Derby, which makes Nyqvist even more likely to win because other horses will have less of an opportunity to track him down at the end. But if the track is sloppy, then maybe Nyquist will have less of an advantage with his speed.
I'm no horse racing aficionado, so I suppose that gives me lee-way to make bold predictions. I'm picking against Nyquist. Even though he is undefeated, I think recency bias is what is leading the majority of analysts to pick him. That also gives some value from a betting perspective, so I am pretty confident on the Field, which some books have priced at +100.
And for my pick to win the race, I'm going with Stradivari. He's a wild card with little experience, but reports are that he is the fastest horse outside of Nyquist. Plus, Stradivari has had extra time to rest compared to the other favorites like Nyquist and Exaggerator. I guess that's the real reason I'm picking Stradivari: I just want to see my rest-theory work out. Full disclosure: don't place any bets just on this logic. If you're looking for easy money, check out my daily MLB predictions.