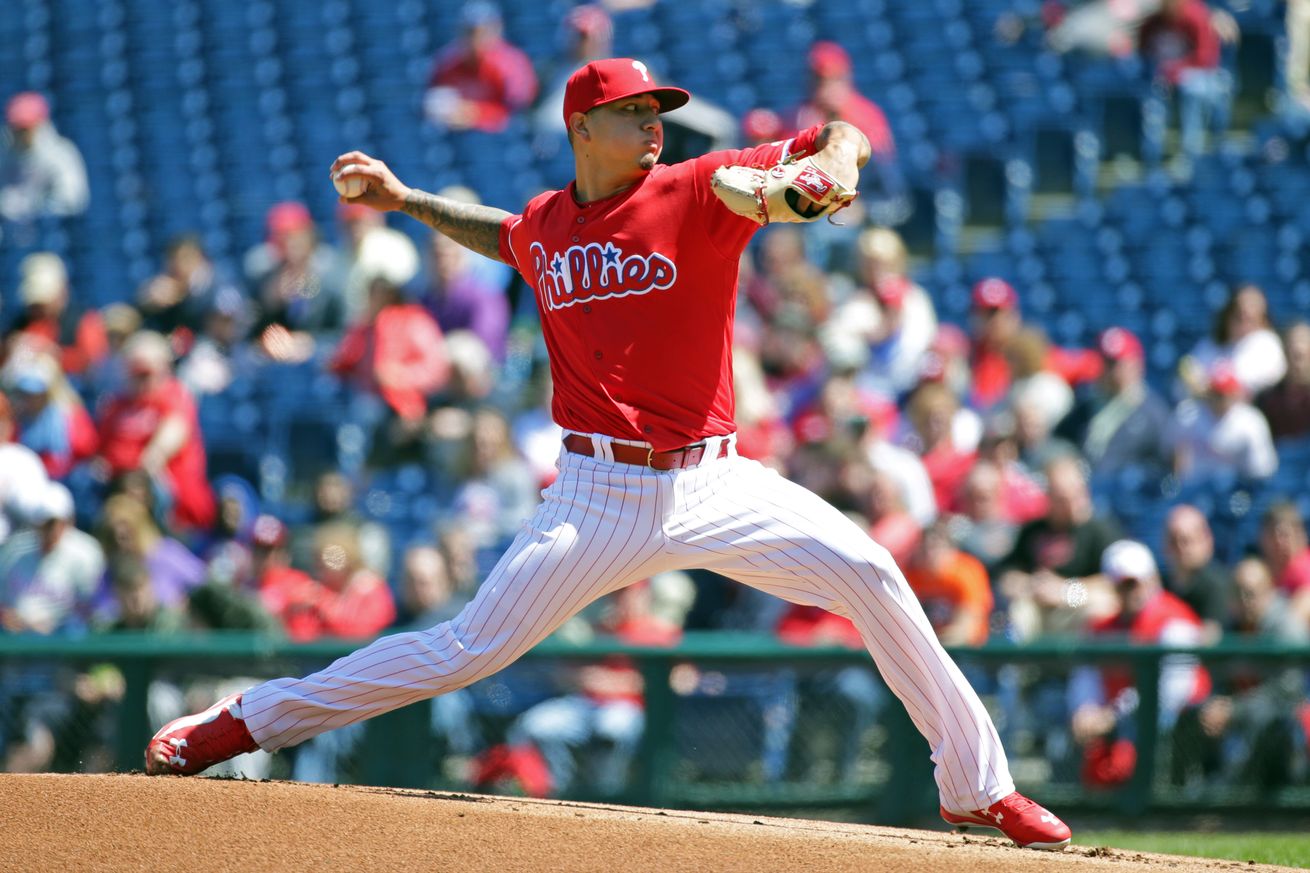 Does Sportscenter still do fact or fiction? It can't be a regular segment like it once was, but then again I'm not paying too much attention to Lyndsey Czarniak's evening SC these days. Anyways, let's play a little fact or fiction with some of the more intriguing storylines in baseball right now.
Fact or Fiction: The Philadelphia Phillies Will Be Contending for a Playoff Spot Come September
Fiction. I'm happy that the Phillies have become respectable sooner than anticipated. After all, they had a pretty dramatic fall from grace after a great five-six year stretch when they were World Series contenders every year. Yet the reality is that the Phillies have been overperforming big-time. Their run differential of -28 (as of May 18th) suggests they profile more as a 17-24 team than a 24-17 one. Based on this disparity alone, the Phillies should come back down to Earth very shortly. Additionally, it also doesn't help that the Phillies have one of the league's worst offenses by almost any metric.
There is good news though. The Phillies pitching staff ranks 6th in WAR this year and two of their starters, Aaron Nola and Vincent Velasquez rank 3rd and 6th respectively in Fielding Independent Pitching (FIP). So even though the Phillies success should be short-lived, the combination of the 22-year old Nola and the 23-year old Velasquez means that the future is bright in Philadelphia.
Fast or Fiction: Despite the American League having 3 of the 4 Best Records in Baseball, the National League is Stronger 
Fact. Even with surprise seasons from the Red Sox, White Sox, and Orioles, the National League is much stronger than the AL now in many respects. The first clear advantage is in pitching. Four of the five best pitching teams in baseball reside in the NL as well as the top six starting staffs. The NL appears to have bigger bats as well: six of the top eight teams in slugging percentage and batting average come from the National League.
To make a more simplistic argument, just take a look at some of the teams in the NL. When one of the weaker playoff teams could be St. Louis, who won 100 games last year, or the Dodgers, who have the best pitcher in baseball, you know you have a strong league.
Fact or Fiction: Dallas Keuchel Will Turn Things Around After a Poor Start in 2016
Fiction. Keuchel's statistics are worse everywhere you look compared to his Cy Young season last year. His K/9 ratio has dipped from 8.38 to 7.51, his BB/9 has risen enormously to 3.99 after it was 1.98 a year ago, and his HR/9 and Hard% have increased as well. Overall, Keuchel's stats indicate that he is much closer to the Keuchel of 2013 who finished 6-10 with a 5.15 ERA than the Keuchel of last year. On top of all of this, he seems to be getting unlucky as well: his BABIP and LOB% have both taken a turn for the worse. I think the sad truth is that it's just going to be a down year for Dallas Keuchel. (Note to self: better trade him from fantasy team before it's too late)