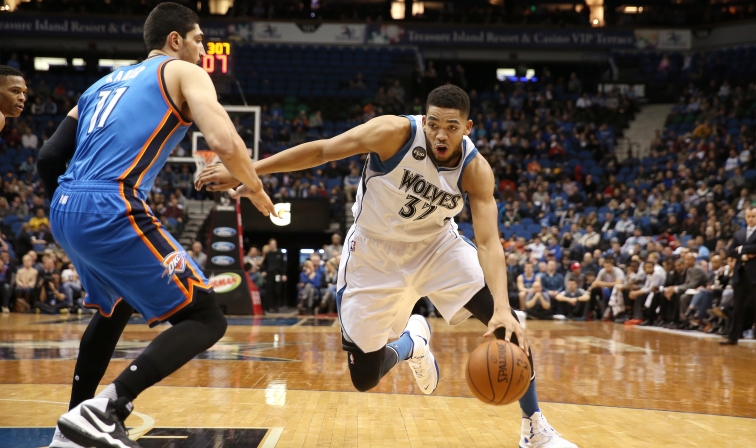 With a long lay-off between Game's 2 and 3 in the Western Finals and without a heck of a lot to discuss in the Eastern Finals, I figured I'd write about something else NBA-related today. Now that the Draft Lottery has passed, I've come across many discussions about the futures of teams at the top of this year's draft like the 76ers, Lakers, etc. How long will it take Philadelphia to become relevant? Are the Timberwolves, with young talents like Karl-Anthony Towns and Andrew Wiggins, poised to be the next elite NBA team? Might the Lakers or Knicks be closer to competing than previously thought? Questions like that are what has inspired me to draft a ranking of the top ten teams in the NBA at this time three years from now.
Some things to keep in mind: given that the future is in flux, I took the liberty of projecting where certain superstars poised to hit free agency soon (ex. Kevin Durant) will wind up. I also sprinkled in some predictions as to what will happen in the time between now and the spring of 2019. I'm not a sorcerer or anything like that, so I doubt most of these predictions will be right when everyone revisits them. But who knows?
10 Portland Trailblazers
With Damian Lillard signed for four more years, the Trail Blazers will have one of the most dynamic guards in basketball. On this basis alone, Portland will continue to be competitive in the West.
9 Miami Heat
I trust Pat Riley. Even after losing LeBron James, he has reformed the Heat into a contender through many great acquisitions and draft picks. Though core pieces like Dwayne Wade and Chris Bosh are getting older, young players like Justice Winslow will keep the Heat relevant enough to lure high-profile free agents to play there.
8 Philadelphia 76ers
I wonder how a 76ers fan feels about this ranking. Would it be worth being an embarrassment for five years just to be very good in a couple of years? Isn't the expectation that Philadelphia will eventually form into a juggernaut? Frankly, I don't see it happening. It's not the tanking strategy that I have a problem with because I was mostly a fan of what Sam Hinkie was doing. The issue, however, is that I think the 76ers have not struck gold like they were hoping for with their three most recent picks. Jahlil Okafor looks like he'll end up being a good player, but I doubt Nerlens Noel will ever develop offensively and I highly doubt Joel Embiid will even step on the court.
That being said, the 76ers should continue to pile up high draft picks for at least another two years, so it's inevitable that they will be a good team three years from now.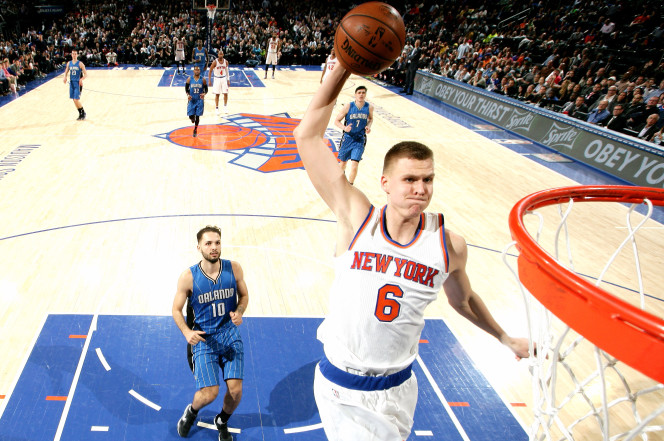 7 New York Knicks
It will be interesting to see what Carmelo Anthony's future is with the Knicks because I don't think they need him in order to turn the franchise around. They have Kristaps Porzingis to do that. However, maybe Anthony's presence will help lure a big free agent to NYC. Looking ahead to the 2017 free agent class, stars like Russell Westbrook, Blake Griffin, and Chris Paul should be interested in playing in Madison Square Garden. It wouldn't surprise me if either Kevin Durant, after re-signing with Oklahoma City for another year in 2016, or LeBron James, after winning a long-awaited title in Cleveland, signed with the Knicks as well. So because of Kristaps and the likelihood of signing one or two elite free agents, I think the Knicks will be one of the better teams in the league three years from now.
6 New Orleans Pelicans
If Damian Lillard alone is enough to make a team competitive, than what's Anthony Davis? Forget about the injury-riddled season he just had. Davis will be the best player in the NBA at some point within the next three years because he can do everything aside from drain three-pointers like Stephen Curry.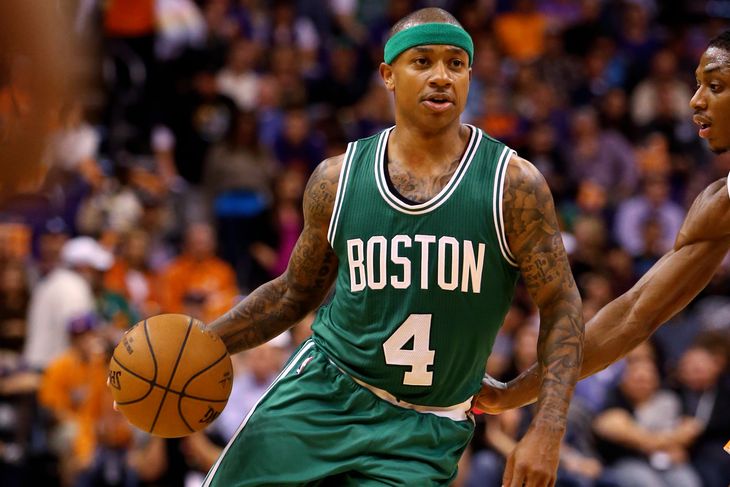 5 Boston Celtics
Thanks to shrewd trades over the past three years, the Celtics are well-positioned to be a championship contender in a couple more years. They have a nice core already with players like Isaiah Thomas, Avery Bradley, and Jae Crowder and they have one of the most highly-regarded coaches in Brad Stevens. With a plethora of future draft picks as well, it's likely the Celtics will be able to improve their roster even more over the next year or two to take that next step towards serious contention.
4 San Antonio Spurs
It won't matter that the core of Tim Duncan, Tony Parker, and Manu Ginobili will probably be long-gone. I don't even think it will matter too if Gregg Popovich is no longer coaching the Spurs either. Whether they are winning championships or not, San Antonio has created a winning culture unlike any other in the NBA that I believe, with the help of Kawhi Leonard and LaMarcus Aldridge, will sustain itself even when the architects of said culture have moved on.
3 Minnesota Timberwolves
With a generation of Hall of Fame big men (Duncan, Nowitzki, Garnett) declining, be thankful that a new wave of superstar power forwards are ready to take their place. One of those men is Karl-Anthony Towns, who has already established himself as one of the twenty-or-so best players in the league.
And better yet for Timberwolves fans, they will have the highest amount of draft capital on their roster in NBA history after this year's draft. Now, assembling high draft picks doesn't guarantee success (just look at the Sacramento Kings). But what makes Minnesota's future so exciting is that they can be fairly certain that they have a future All-NBA player in Towns, a future All-Star in Wiggins and potentially even Zack LaVine, and maybe even another All-Star caliber player with the number five pick in this year's draft. So even though Timberwolves fans may have to suffer through one or two more long winters as these young players develop, they will be one of the best teams in the NBA sooner rather than later.
2 Los Angeles Lakers
Coming off two straight horrendous seasons, I think the Lakers are almost out of the woods for three reasons. One, with Kobe Bryant gone, LA can finally focus on the development of DeAngelo Russell and Julius Randle. Two, with the 76ers leaning towards Ben Simmons at number one, I think the Lakers are poised to draft the best player in the draft, Brandon Ingram. The dude reminds me of Kevin Durant in the sense that he's long, lanky, and can knock down the outside jumper. I don't see him being quite as good as Durant, but my guess is that he will steadily produce All-Star seasons. And lastly, I think because of the presence of Russell, Randle, and potentially Ingram, the Lakers are poised to land a top free agent. My guess is that Russell Westbrook eventually signs with them after 2017, but, like the Knicks, I wouldn't be surprised if someone like Durant or James went there either.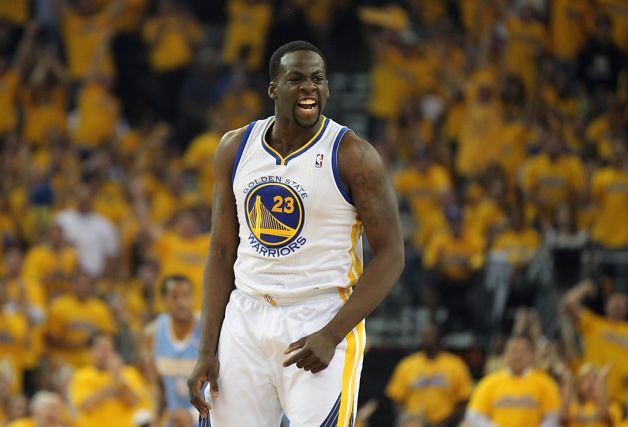 1 Golden State Warriors
We're all going to have to get used to the Warriors. They are not going away, plain and simple. The core of Stephen Curry, Klay Thompson, and Draymond Green will be this generation's Duncan, Parker, and Ginobili, and we all know how long those guys have been around. Sure, the Warriors will need to make tweaks to their roster when some of their supporting guys depart for various reasons. But as long as that core, plus Steve Kerr on the sidelines, is in tact, then Golden State will continue to be the league's most successful franchise.