You're reading The Morning Mando, a column released on Monday, Wednesday, and Friday mornings about four of the most intriguing stories in sports.
In today's edition, I take a break from analyzing the NBA's Conference Finals and look ahead to who the best teams in the league will be three years from now. I'll also take a stab at predicting the Preakness, play some MLB fact-or-fiction, and explain why the Tampa Bay Lightning are as good as dead. 
---
Ranking the Top Ten NBA Teams Three Years from Now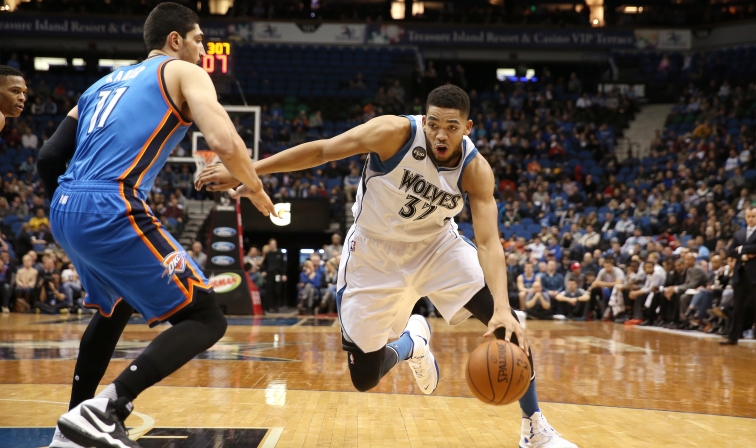 With a long lay-off between Game's 2 and 3 in the Western Finals and without a heck of a lot to discuss in the Eastern Finals, I figured I'd write about something else NBA-related today. Now that the Draft Lottery has passed, I've come across many discussions about the futures of teams at the top of this year's draft like the 76ers, Lakers, etc. How long will it take Philadelphia to become relevant? Are the Timberwolves, with young talents like Karl-Anthony Towns and Andrew Wiggins, poised to be the next elite NBA team? Might the Lakers or Knicks be closer to competing than previously thought? Questions like that are what has inspired me to draft a ranking of the top ten teams in the NBA at this time three years from now.
Some things to keep in mind: given that the future is in flux, I took the liberty of projecting where certain superstars poised to hit free agency soon (ex. Kevin Durant) will wind up. I also sprinkled in some predictions as to what will happen in the time between now and the spring of 2019. I'm not a sorcerer or anything like that, so I doubt most of these predictions will be right when everyone revisits them. But who knows?
10 Portland Trailblazers
With Damian Lillard signed for four more years, the Trail Blazers will have one of the most dynamic guards in basketball. On this basis alone, Portland will continue to be competitive in the West.
9 Miami Heat
I trust Pat Riley. Even after losing LeBron James, he has reformed the Heat into a contender through many great acquisitions and draft picks. Though core pieces like Dwayne Wade and Chris Bosh are getting older, young players like Justice Winslow will keep the Heat relevant enough to lure high-profile free agents to play there.
8 Philadelphia 76ers
I wonder how a 76ers fan feels about this ranking. Would it be worth being an embarrassment for five years just to be very good in a couple of years? Isn't the expectation that Philadelphia will eventually form into a juggernaut? Frankly, I don't see it happening. It's not the tanking strategy that I have a problem with because I was mostly a fan of what Sam Hinkie was doing. The issue, however, is that I think the 76ers have not struck gold like they were hoping for with their three most recent picks. Jahlil Okafor looks like he'll end up being a good player, but I doubt Nerlens Noel will ever develop offensively and I highly doubt Joel Embiid will even step on the court.
That being said, the 76ers should continue to pile up high draft picks for at least another two years, so it's inevitable that they will be a good team three years from now.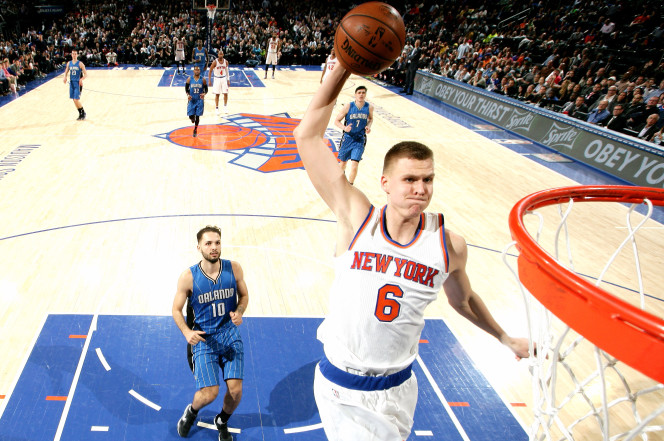 7 New York Knicks
It will be interesting to see what Carmelo Anthony's future is with the Knicks because I don't think they need him in order to turn the franchise around. They have Kristaps Porzingis to do that. However, maybe Anthony's presence will help lure a big free agent to NYC. Looking ahead to the 2017 free agent class, stars like Russell Westbrook, Blake Griffin, and Chris Paul should be interested in playing in Madison Square Garden. It wouldn't surprise me if either Kevin Durant, after re-signing with Oklahoma City for another year in 2016, or LeBron James, after winning a long-awaited title in Cleveland, signed with the Knicks as well. So because of Kristaps and the likelihood of signing one or two elite free agents, I think the Knicks will be one of the better teams in the league three years from now.
6 New Orleans Pelicans
If Damian Lillard alone is enough to make a team competitive, than what's Anthony Davis? Forget about the injury-riddled season he just had. Davis will be the best player in the NBA at some point within the next three years because he can do everything aside from drain three-pointers like Stephen Curry.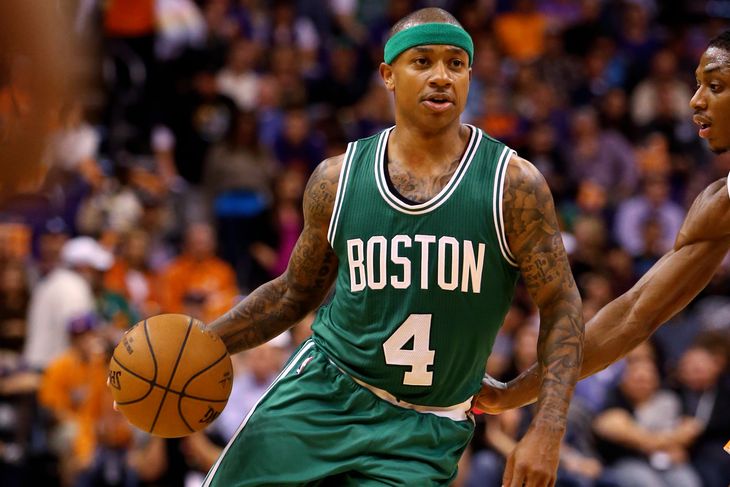 5 Boston Celtics
Thanks to shrewd trades over the past three years, the Celtics are well-positioned to be a championship contender in a couple more years. They have a nice core already with players like Isaiah Thomas, Avery Bradley, and Jae Crowder and they have one of the most highly-regarded coaches in Brad Stevens. With a plethora of future draft picks as well, it's likely the Celtics will be able to improve their roster even more over the next year or two to take that next step towards serious contention.
4 San Antonio Spurs
It won't matter that the core of Tim Duncan, Tony Parker, and Manu Ginobili will probably be long-gone. I don't even think it will matter too if Gregg Popovich is no longer coaching the Spurs either. Whether they are winning championships or not, San Antonio has created a winning culture unlike any other in the NBA that I believe, with the help of Kawhi Leonard and LaMarcus Aldridge, will sustain itself even when the architects of said culture have moved on.
3 Minnesota Timberwolves
With a generation of Hall of Fame big men (Duncan, Nowitzki, Garnett) declining, be thankful that a new wave of superstar power forwards are ready to take their place. One of those men is Karl-Anthony Towns, who has already established himself as one of the twenty-or-so best players in the league.
And better yet for Timberwolves fans, they will have the highest amount of draft capital on their roster in NBA history after this year's draft. Now, assembling high draft picks doesn't guarantee success (just look at the Sacramento Kings). But what makes Minnesota's future so exciting is that they can be fairly certain that they have a future All-NBA player in Towns, a future All-Star in Wiggins and potentially even Zack LaVine, and maybe even another All-Star caliber player with the number five pick in this year's draft. So even though Timberwolves fans may have to suffer through one or two more long winters as these young players develop, they will be one of the best teams in the NBA sooner rather than later.
2 Los Angeles Lakers
Coming off two straight horrendous seasons, I think the Lakers are almost out of the woods for three reasons. One, with Kobe Bryant gone, LA can finally focus on the development of DeAngelo Russell and Julius Randle. Two, with the 76ers leaning towards Ben Simmons at number one, I think the Lakers are poised to draft the best player in the draft, Brandon Ingram. The dude reminds me of Kevin Durant in the sense that he's long, lanky, and can knock down the outside jumper. I don't see him being quite as good as Durant, but my guess is that he will steadily produce All-Star seasons. And lastly, I think because of the presence of Russell, Randle, and potentially Ingram, the Lakers are poised to land a top free agent. My guess is that Russell Westbrook eventually signs with them after 2017, but, like the Knicks, I wouldn't be surprised if someone like Durant or James went there either.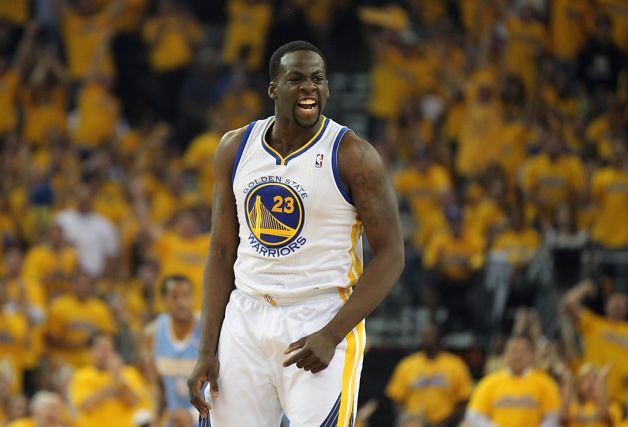 1 Golden State Warriors
We're all going to have to get used to the Warriors. They are not going away, plain and simple. The core of Stephen Curry, Klay Thompson, and Draymond Green will be this generation's Duncan, Parker, and Ginobili, and we all know how long those guys have been around. Sure, the Warriors will need to make tweaks to their roster when some of their supporting guys depart for various reasons. But as long as that core, plus Steve Kerr on the sidelines, is in tact, then Golden State will continue to be the league's most successful franchise.
---
Will Nyquist Win Again?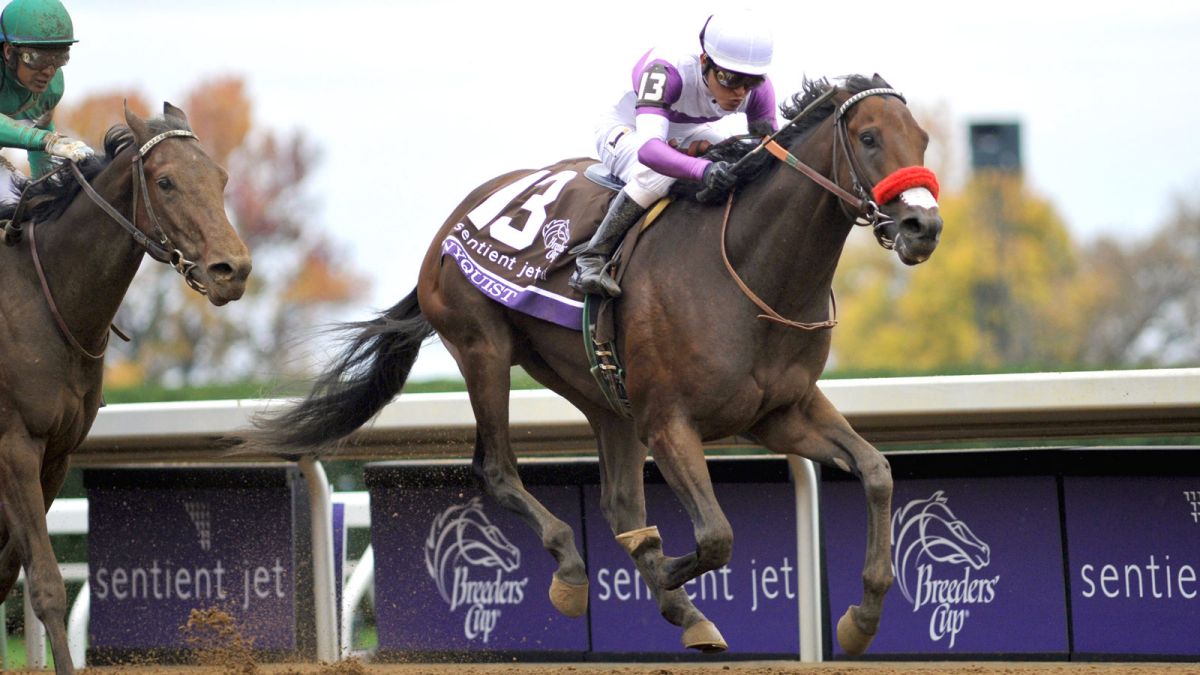 After winning the Kentucky Derby two weeks ago, Nyquist is the overwhelming favorite to move one step closer to the Triple Crown. The case for the horse is obvious: he's undefeated and he blew away the field in the Derby (aside from Exaggerator at the end).
But I think people are overlooking the fact that Nyquist faces competition from horses who did not run in the Kentucky Derby. Remember this rant from the owner of California Chrome?
There are two things that you should note. One, he completely swung and missed when he said he would never see another Triple Crown winner. And two, his point makes sense. Most of the horses that run don't run in the Kentucky Derby, but run in the Preakness and the Belmont Stakes in two weeks have an advantage, in my view, because they are a little fresher.
Another factor in Saturday's race is the weather. Rain is expected and I think that is yet another wrinkle for Nyquist to deal with. Many articles I've read have pointed out at how the Preakness is a shorter race than the Kentucky Derby, which makes Nyqvist even more likely to win because other horses will have less of an opportunity to track him down at the end. But if the track is sloppy, then maybe Nyquist will have less of an advantage with his speed.
I'm no horse racing aficionado, so I suppose that gives me lee-way to make bold predictions. I'm picking against Nyquist. Even though he is undefeated, I think recency bias is what is leading the majority of analysts to pick him. That also gives some value from a betting perspective, so I am pretty confident on the Field, which some books have priced at +100.
And for my pick to win the race, I'm going with Stradivari. He's a wild card with little experience, but reports are that he is the fastest horse outside of Nyquist. Plus, Stradivari has had extra time to rest compared to the other favorites like Nyquist and Exaggerator. I guess that's the real reason I'm picking Stradivari: I just want to see my rest-theory work out. Full disclosure: don't place any bets just on this logic. If you're looking for easy money, check out my daily MLB predictions.
---
Lightning Round of MLB Fact or Fiction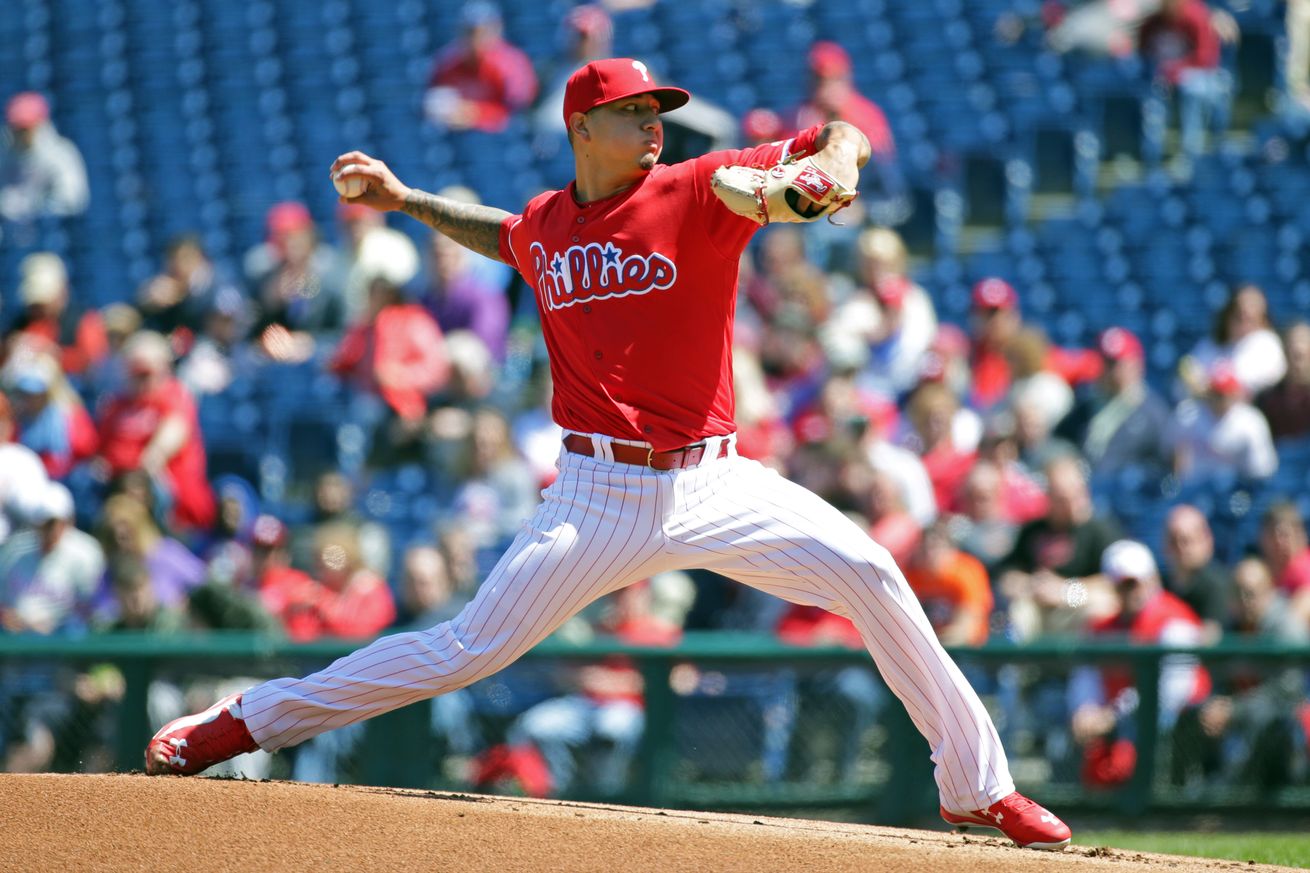 Does Sportscenter still do fact or fiction? It can't be a regular segment like it once was, but then again I'm not paying too much attention to Lyndsey Czarniak's evening SC these days. Anyways, let's play a little fact or fiction with some of the more intriguing storylines in baseball right now.
Fact or Fiction: The Philadelphia Phillies Will Be Contending for a Playoff Spot Come September
Fiction. I'm happy that the Phillies have become respectable sooner than anticipated. After all, they had a pretty dramatic fall from grace after a great five-six year stretch when they were World Series contenders every year. Yet the reality is that the Phillies have been overperforming big-time. Their run differential of -28 (as of May 18th) suggests they profile more as a 17-24 team than a 24-17 one. Based on this disparity alone, the Phillies should come back down to Earth very shortly. Additionally, it also doesn't help that the Phillies have one of the league's worst offenses by almost any metric.
There is good news though. The Phillies pitching staff ranks 6th in WAR this year and two of their starters, Aaron Nola and Vincent Velasquez rank 3rd and 6th respectively in Fielding Independent Pitching (FIP). So even though the Phillies success should be short-lived, the combination of the 22-year old Nola and the 23-year old Velasquez means that the future is bright in Philadelphia.
Fast or Fiction: Despite the American League having 3 of the 4 Best Records in Baseball, the National League is Stronger 
Fact. Even with surprise seasons from the Red Sox, White Sox, and Orioles, the National League is much stronger than the AL now in many respects. The first clear advantage is in pitching. Four of the five best pitching teams in baseball reside in the NL as well as the top six starting staffs. The NL appears to have bigger bats as well: six of the top eight teams in slugging percentage and batting average come from the National League.
To make a more simplistic argument, just take a look at some of the teams in the NL. When one of the weaker playoff teams could be St. Louis, who won 100 games last year, or the Dodgers, who have the best pitcher in baseball, you know you have a strong league.
Fact or Fiction: Dallas Keuchel Will Turn Things Around After a Poor Start in 2016
Fiction. Keuchel's statistics are worse everywhere you look compared to his Cy Young season last year. His K/9 ratio has dipped from 8.38 to 7.51, his BB/9 has risen enormously to 3.99 after it was 1.98 a year ago, and his HR/9 and Hard% have increased as well. Overall, Keuchel's stats indicate that he is much closer to the Keuchel of 2013 who finished 6-10 with a 5.15 ERA than the Keuchel of last year. On top of all of this, he seems to be getting unlucky as well: his BABIP and LOB% have both taken a turn for the worse. I think the sad truth is that it's just going to be a down year for Dallas Keuchel. (Note to self: better trade him from fantasy team before it's too late)
---
The Penguins Have the Lightning on the Brink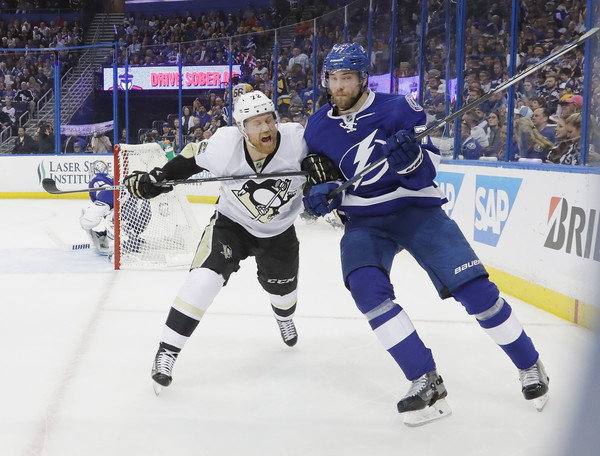 With the Lightning down 2-1 in the Eastern Finals, I'm classifying Game 4 tonight as a must-win for Tampa. Pittsburgh has seized the momentum of the series after a commanding win in Game 3. The Penguins fired 48 total shots on Tampa goalie Andrei Vasilevskiy and limited Tampa to only 28. Going back to the previous two games, Pittsburgh only allowed 21 Lightning shots in Game 2 and 20 in Game 1. In contrast, the Penguins have put over 40 shots up in each of the last two games. Even more disconcerting is the fact that Tampa Bay has only been on the power play four times through three games, which means that the Penguins have clearly been controlling the play.
I thought that Tampa could salvage the series if reinforcements arrived in time. But with both Steven Stamkos and Ben Bishop doubtful for Game 4, it will be another uphill battle for Tampa. It is possible that they get another great effort from the likes of Victor Hedman and Ondrej Palat like they did in Game 1. But the overall tenor of the series is not in the Lightning's favor. That's why even if they manage to win Game 4, which I don't expect them to do, the Penguins can expect to begin preparing for the Stanley Cup Finals shortly.