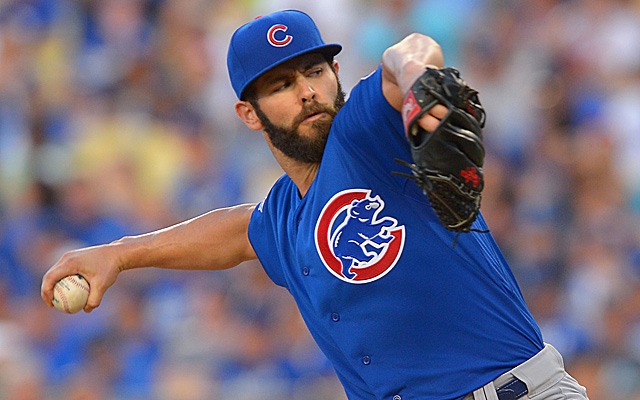 I was looking at today's slate of MLB games trying to see if any particular team was providing good betting value. I tried searching for some information regarding predictions for each MLB game, but I couldn't find anything substantial. Maybe I can be your go-to source for MLB predictions on a daily basis if this article goes well. Anyways, here are predictions for every MLB game (May 3rd). *Note- Home team in italics
Cleveland (-130) over Detroit
News broke today that Justin Verlander got engaged to Kate Upton. I doubt his head will be in the right place to face a pesky Indians team.
Chicago Cubs (-175) over Pittsburgh 
I kind of like Pittsburgh's value at +160, but if you're asking me who I think is going to win, I'll take Jake Arrieta and the Cubs because obviously.
Baltimore (-115) over New York Yankees
I don't like the matchup for Luis Severino against Baltimore's 7th ranked offense according to Fangraphs.
Toronto (-185) over Texas
The Blue Jays aren't playing as well as I expected them too, but I still like them at home over the Rangers.
Los Angeles Dodgers (+130) over Tampa Bay
This game is pretty much a pick 'em, but I'll take the Dodgers considering they are underdogs.
Miami (+110) over Arizona
When and doubt, always take home underdogs. That's a theory that applies in every sport.
Atlanta (+200) over New York Mets
In addition to a pedestrian start, Matt Harvey is dealing with some sort of illness. So I can't bring myself to take the Mets at +230. Atlanta- fingers crossed.
Cincinnati (+120) over San Francisco
Rolling with another home underdog here, but I'm not too confident considering it's the Reds.
Boston (+125) over Chicago White Sox
I just picked Steven Wright up on my fantasy team, so you know where I'm heading with this one.
Milwaukee (+120) over Los Angeles Angels
Corn dogs Jackie, corn dogs!
Minnesota (+140) over Houston
How long will it take for people to understand what the plexiglass principle is?
St. Louis (-170) over Philadelphia
Michael Wacha-Flaka Flame at home.
Kansas City (-120) over Washington
The Royals are the heavy public underdogs, so I suppose it's always best to align myself with the House.
Oakland (-130) over Seattle
I took Sonny Gray and the A's tonight in one of my parlays, so I might as well.
Colorado (+100) over San Diego
Yeah, I don't really know either.