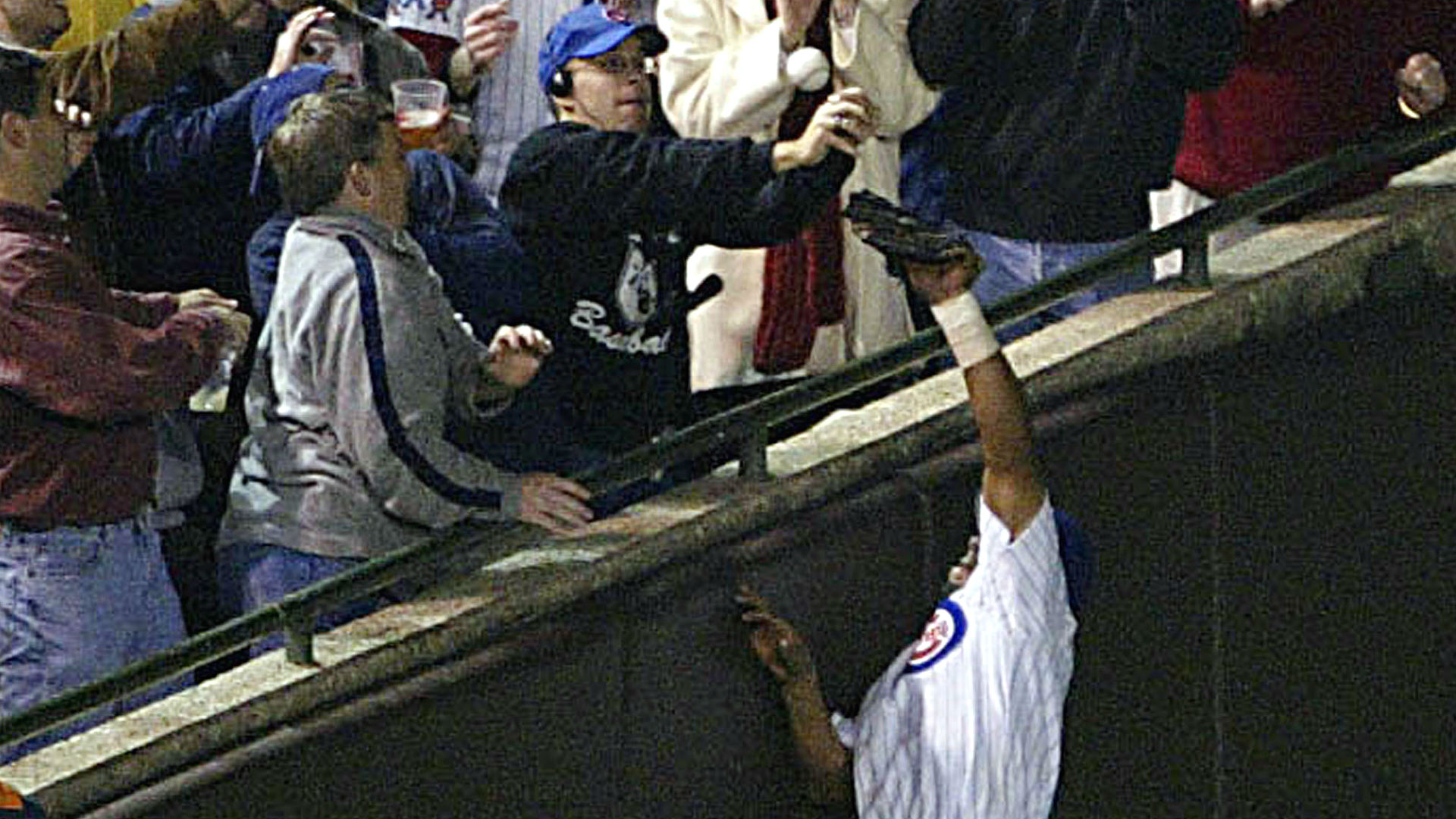 As the Portland Trailblazers battle the Golden State Warriors in the Western Conference Semifinals, the Los Angeles Clippers and their fans must be miserable. Injuries to their two star players–Chris Paul and Blake Griffin–not only derailed their chances of beating the Blazers, but an opportunity to knock off the Stephen Curry-less Warriors as well.
To say that nothing goes right for the Clippers is an understatement. Even after climbing out of their crosstown rival Lakers shadow over the past few years, the Clippers don't have any postseason success to show for it. Looking back through history, the Clippers were the only team I found to have posted five straight seasons with a win percentage of at least .600 without a conference finals appearance to show for it. And if you think that this year's injuries to the Clippers were heartbreaking, remember when they blew a 3-1 lead to Houston in the conference semis last year?
All of this got me to thinking about pro sports franchises that just can't seem to catch a break. So here is my list of the thirteen most cursed franchises in sports.
Honorable Mention
: Boston Red Sox
The Red Sox fortunes have obviously turned around in the last decade, but we can't forget the amount of heartbreak their fans endured for those 86 years between titles. Hopefully the Red Sox serve as an inspiration to these thirteen franchises who are desperately looking to succeed.
13
New York Knicks
Despite being one of the most well-known franchises in sports, the Knicks haven't won a championship since the early 70's. Even when they were good in the 1990's, they couldn't get past Michael Jordan's Bulls or Reggie Miller's Pacers. In recent years, they have gone through coaches faster than Chris Christie goes through M&M's while squandering Carmelo Anthony's prime years. I'd like to think that Kristaps Porzingis gives the Knicks hope, but if Phil Jackson can't turn the Knicks around, perhaps no one can.
12 Sacramento Kings
The Kings were notoriously robbed in the 2002 Western Finals when they lost to the Lakers in a series that was legitimately rigged. Sacramento still hasn't recovered. They haven't sniffed the playoffs since 2005 and they have wiffed on every high draft pick besides DeMarcus Cousins (anyone remember when they took some guy named Thomas Robinson right before Damian Lillard?). Even when they do find a great player like DeMarcus Cousins, his bad attitude leads to them actively trying to trade him rather than build around him. At least Sacramento is moving into a cool new arena next year.  
11
Anaheim Ducks
The Ducks were in the news recently because they became the first team in NHL history to lose four consecutive game sevens at home. I'm not sure if Anaheim Ducks fans really exist, but to have your heart ripped out on your home ice must be heartbreaking. If there's anything good to come out of this, it's that the Ducks may consider changing their name back to the Mighty Ducks. You know, for mojo purposes.
10
Cleveland Cavaliers
If you were wondering when the first Cleveland team would show up on this list, here we are. I'm not completely sold that the Cavaliers are one of the most cursed teams in sports because a) LeBron James ended up returning and b) the Cavs won the draft lottery three times in four years between 2011 and 2014. That said, Cavs fans have been tortured by many near-misses in the playoffs, including last year when they were without two of their best players in the Finals. Plus, if LeBron were to ditch Cleveland again, then the Cavaliers franchise might as well fold.
9
Toronto Maple Leafs
The Maple Leafs are hockey's equivalent of the New York Knicks. They are a storied franchise, but they have been incompetent for decades. They only have one playoff appearance since 2003, and you may remember it because it was when they blew a three-goal lead in the third period against the Bruins. On the bright side, Toronto owns the number one pick in the NHL draft this year.
8
Cincinnati Bengals
The Bengals have had no trouble making the playoffs of late; they just can't win a game once they are there. That has to be even more frustrating for their fans because they are a gigantic tease. It really can't get much worse than last year, though. After Cincinnati finally seemed ready to take that next step, Andy Dalton broke his thumb trying to make a tackle, ruining their season. And to think that in the two years they did make the Super Bowl, they ran into Joe Montana's 49ers both times.  
7
Cleveland Indians
The Indians have plenty of lowlights since they last won the World Series in 1948. Most notably, they lost the championship on a walk-off hit in 1997 and blew a 3-1 series lead in the 2007 ALCS. But I guess all you really need to know about the Indian's curse is that they were the inspiration for the movie Major League.
6
Los Angeles Clippers
I've walked you through the Clippers bad fortune already, so let's move to the Top Five.
5
Detroit Lions
The Lions have been the laughingstock of the NFL for a while, having only been recently surpassed by the Cleveland Browns. Detroit is the only franchise to endure an 0-16 season and they have had two of the greatest players, Barry Sanders and Calvin Johnson, retire prematurely. At least Detroit fans can take solace in the fact that they have never really been close to winning, which means they have never endured any heartbreaking moments.
4
Buffalo Bills
The Bills infamously lost four consecutive Super Bowls in the 1990's, each one more painful than the next. What's worse: losing on a missed field goal or by five touchdowns? Well, don't ask Bills fans because they know both feelings. Currently, Buffalo owns the league's longest playoff drought (sixteen seasons) and it doesn't appear Rex Ryan will right the ship.
3
Minnesota Vikings
Similar to the Bills, the Vikings are the only other franchise to strike out in each of their four Super Bowl appearances. What makes the Minnesota's curse worse than Buffalo's is that they have had to endure consistent misery. In addition to four Super Bowl losses in the 1970's, the Vikings blew not one, but two NFC Championship games in the last 20 years and, most recently, they lost in the playoffs when Blair Walsh missed a chip-shot field goal. New stadium opening though!
2
Cleveland Browns
The Browns are easily the most pathetic franchise in sports right now. We can trace their suffering back to the 1980's when John Elway and the Broncos escaped with consecutive AFC title victories. But at least those Browns teams were good. Since returning to Cleveland in 1996, they have started, like, ninety-seven different quarterbacks. Though I like the direction they are heading in with their new general management and head coach, the Browns face an uphill battle simply to become relevant.
1
Chicago Cubs
The Cubs rank as the most-cursed franchise simply because they haven't won the World Series since Teddy Roosevelt was in office. But I end this article on an optimistic note because this might finally be the year Cubs fans can celebrate. So unless you root for a rival of one of these teams, let's hope that these pitiful franchises can one day become successful.