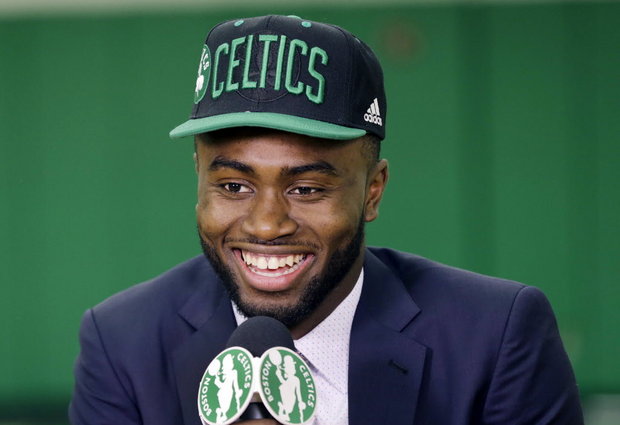 Jaylen Brown, the highlight of the Celtics' questionable draft haul, may well turn out to be a bust. He's a 19-year-old kid without a jump shot. But if he does fail in the NBA, it won't be because he's smart.
Brown, in fact, is not just smart. He's an intellectual who enjoys chess, asks a lot of questions, sought out Cal as much for its academics as its basketball and took a graduate level class during his one year there. That will make him a rarity in the NBA, a league that has an intense focus on results and thus selects for players who don't have many interests outside of the game. When they do have some free time, it's a safe bet that most of Brown's new Celtics teammates won't be contemplating philosophy, as Brown likes to do.
Brown lucked out in the draft, managing to get selected third. But that almost was not the case.  In the lead up to the draft, a number of teams were rumored to be wary of his intelligence. As one unnamed coach put it, "he might be too smart for his own good." A lot of this, hopefully the majority, was aimless pre draft chatter. Even when talent evaluators have nothing of substance to say, the media needs to report something. But as silly as it was, the talk was still worth listening to, not because it had any merit, but because it revealed a dark undercurrent in sports.
Sports at all levels tend to be anti-intellectual. That's why so many coaches and scouts have objected to the analytics movement. And there's nothing wrong with sports being a refuge for people who would much rather be on a field than in a classroom. But many coaches still see smart general managers and players as a threat.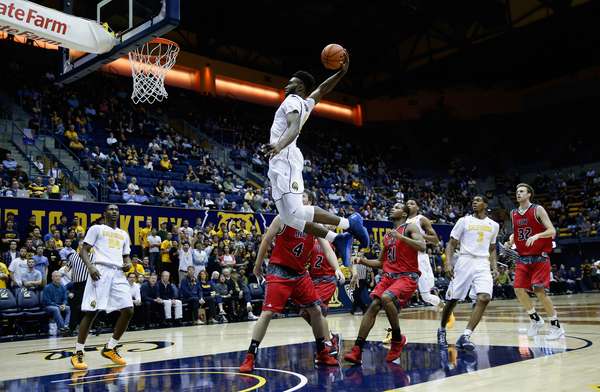 Then there is racism, which plays a role as well. Nobody seems to object to the intelligence of the eight Ivy League alums, seven of them white, who played Major League Baseball last year. Plenty of people criticize Ryan Fitzpatrick, who got a 1580 out of 1600 on his SATs before playing at Harvard, or Andrew Luck, who has a degree in architecture from Stanford, but it's usually about their games, not their brains. Jeremy Lin had plenty of naysayers (and plenty of racist naysayers), but they weren't usually critiquing his intelligence either. Are there some people in sports who are uncomfortable with an intellectual black player? I think yes.
Thankfully, the Celtics didn't seem to be. And ultimately, Brown's smarts won't really affect his success or failure in the NBA that much. He may be able to pick up coach Brad Stevens' plays a little bit faster, but if he never learns to shoot the ball effectively, he won't be a great player. Andrew Nicholson was a college physics major but hasn't done much in the league. Shane Battier, one of the smartest guys in sports when he played, had a successful, 14-year career. If he pans out, Brown will be better than either of them, and if he is, maybe we can stop telling NBA prospects that they're too smart.
Photos courtesy of AP Photo/Elise Amendola and Getty Images/Ezra Shaw