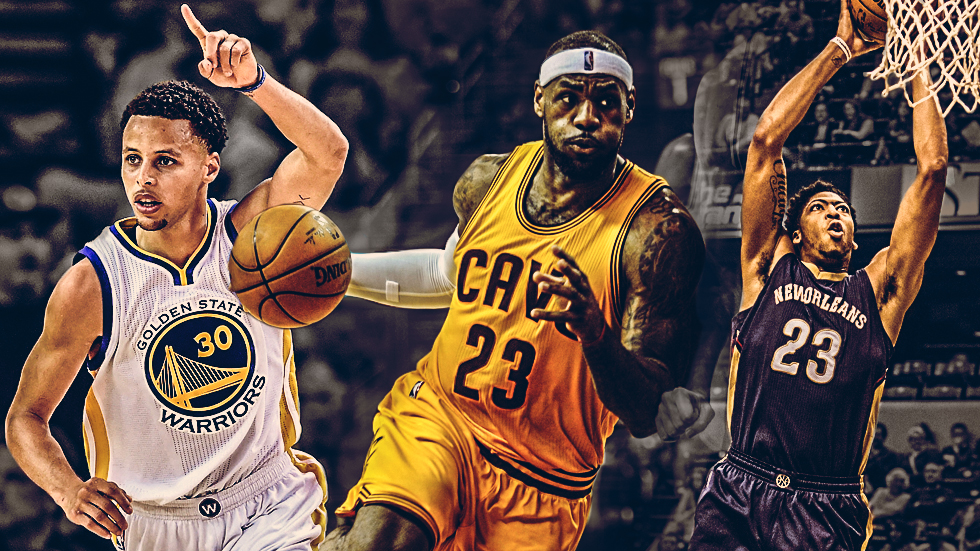 So here is the deal: this is a ranking of the best players in the NBA. These rankings are based primarily on what I have seen over the past year or so, which means that career accomplishments are not part of the equation. Essentially, picture these rankings as a draft of the top players you would take on your team right now in order to win a championship.
Pretty simple, right? It is, except for one curve ball. Remember when I said I used to do those awesome fantasy baseball power rankings featuring comparisons to random things and that I would be bringing a little of that to Check Down? Well, I'm following up on that promise. So, accompanying each player ranking will be a comparison to a top music artist, because why not?
Get us going Heath!
---
Honorable Mentions:

Klay Thompson, SG Golden State; LaMarcus Aldridge, PF Portland; DeMarcus Cousins, C Sacramento; Paul George, SF Indiana; Kyle Lowry, PG Toronto; Draymond Green, PF Golden State
10 Damian Lillard, PG Portland Trail Blazers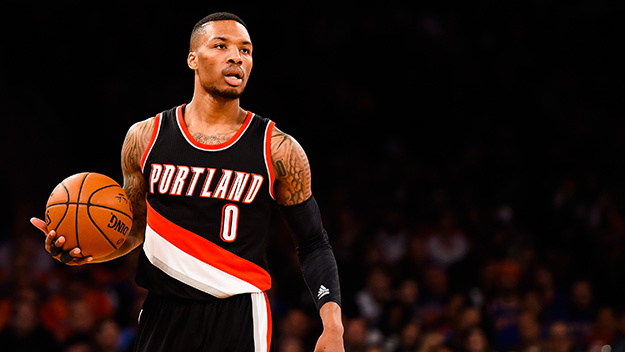 Why Lillard is #10: Even though a case can certainly be made for some of the honorable mentions above based on a number of various stats, Lillard is clearly one of the game's best ten players for one simple reason: what other player produced as much with less around him than Lillard last year? Before the season, the Trail Blazers were predicted by many experts to be one of the league's worst teams. Yet that didn't stop Lillard from averaging over 25 points per game and leading Portland to the Western Semis. And to think this man wasn't even an All-Star! When will people wake up?
Visual Evidence: Lillard drops 51 against the Warriors in February.
Music Artist Comparison: The Weeknd
Neither The Weeknd nor Lillard were on many people's radars a couple of years ago; yet thanks to a sudden rise, they are both  climbing up their respective ladders extremely quickly.
9 Kyrie Irving, PG Cleveland Cavaliers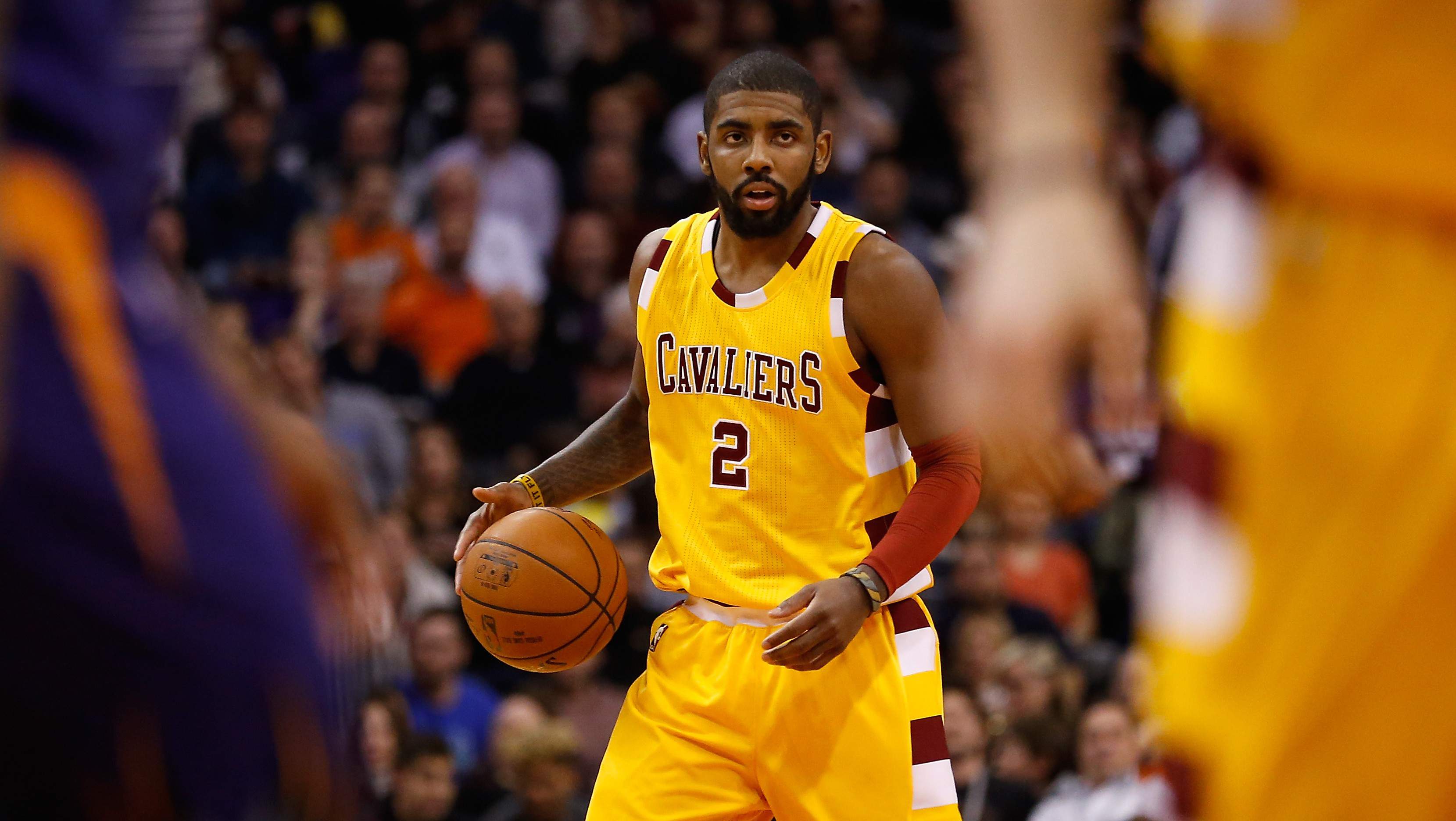 Why Irving is #9: After missing a chunk of the regular season recovering from last season's knee injury, Irving officially arrived in this year's postseason. Statistics aside, I think it's more useful to just watch what Irving can do in order to understand why he is, without question, one of the ten best players in the league.
Visual Evidence: Game 7 winner; 2015-16 highlights; and then there is the best video of all right here.
Music Artist Comparison: Kendrick Lamar
8 James Harden, SG Houston Rockets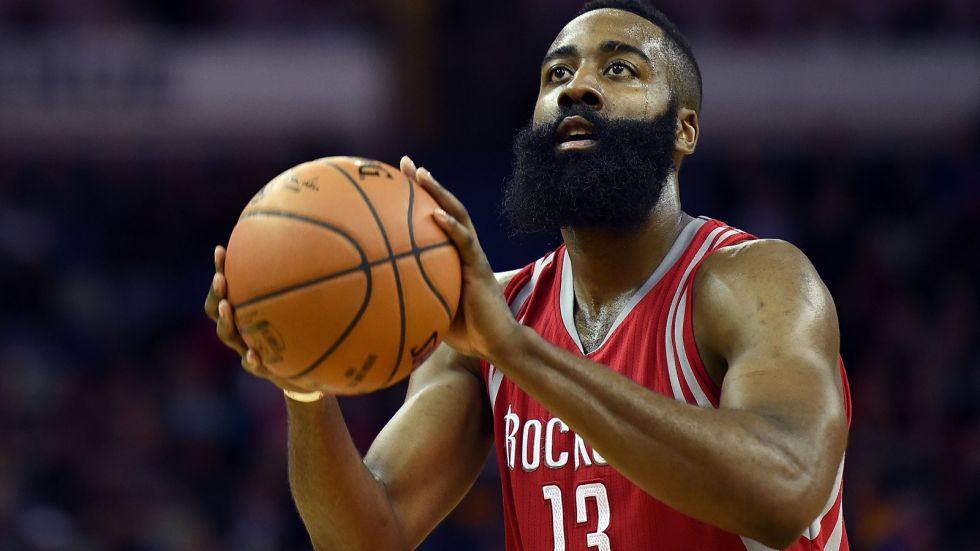 Why Harden is #8: Once again, James Harden put together another prolific scoring season, averaging a career-high 29 points to go along with another career high of 7.5 assists per game. Sure, he doesn't play defense; but in the end, the best basketball players score the basketball. That means Harden's spot in the top 10 is secure.
Visual Evidence: Harden goes off for 40 and 14 against the Raptors.
Music Artist Comparison: Drake
Like Harden, Drake is all sizzle, not much steak. Don't let all the Top 40 hits fool you: as good as he is, he's not the type to amount to anything truly legendary.
7 Chris Paul, PG Los Angeles Clippers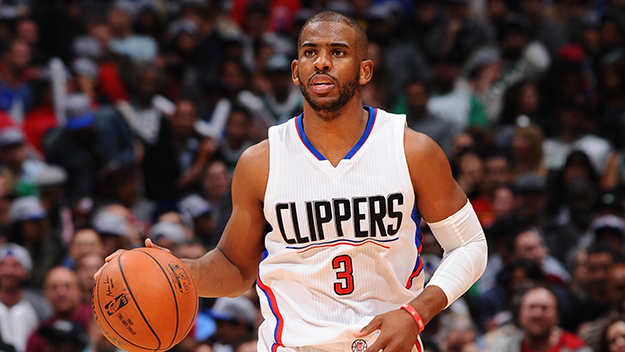 Why Paul is #7: For the third straight year, Paul finished in the top five of Real Plus-Minus. Paul's value to the Clippers was really exemplified, though, when he went down with a season-ending hand injury in the first round against Portland. And yet, it didn't feel like Paul had another unbelievable season. I suppose that's because he can't seem to help the Clippers break through in the playoffs. In all, it just seems to me that he's slipping a little bit.
Visual Evidence: This speaks for itself.
Music Artist Comparison: Kanye West
From a personality standpoint, there is no doubt that this is a questionable comparison. But don't you also get the sense that Kanye is starting to slip a little bit after many superb albums? Nope? OK, so be it. I guess I just wanted Mr. West on this list.
6 Kawhi Leonard, SF San Antonio Spurs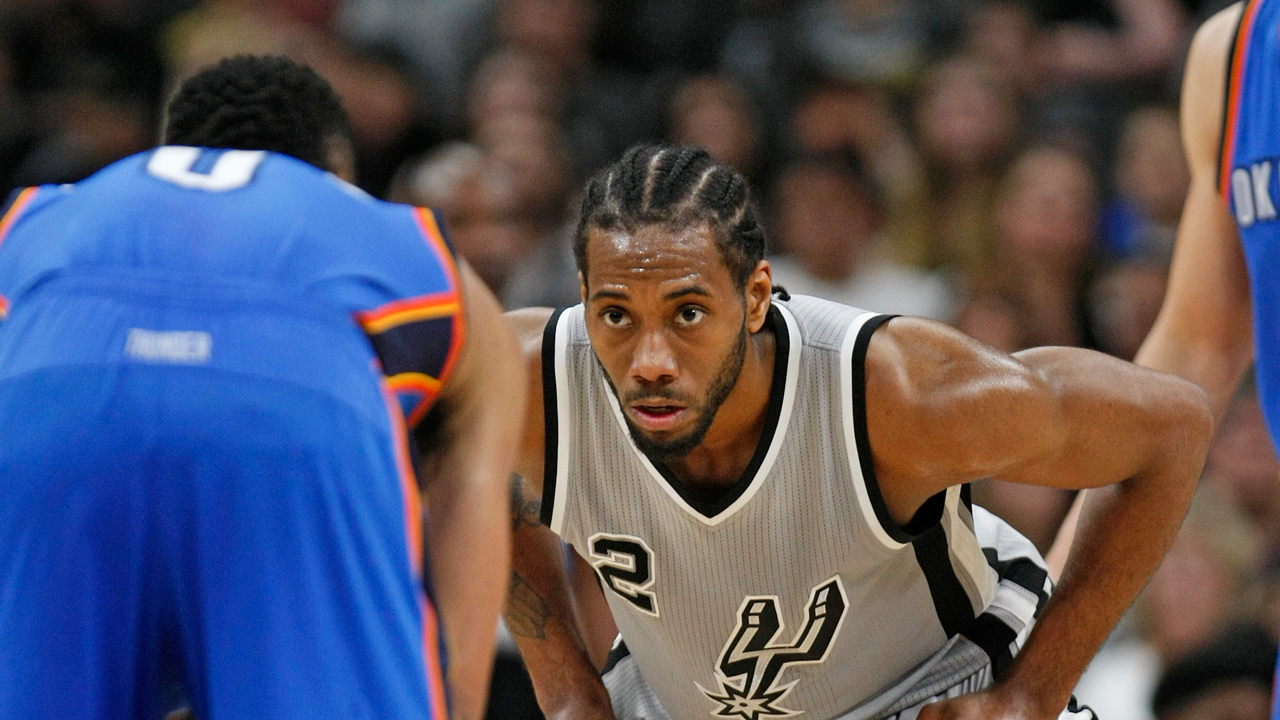 Why Leonard is #6: The reigning defensive player of the year isn't simply praised as the game's best two-way forward for nothing. He's so good defensively that he has a similar effect to a shut-down cornerback: teams actively avoid getting the ball to whoever he is guarding. Moreover, Leonard's improvement as a shooter makes him one of the most complete offensive players in the league as well, even if the stats don't show it because he doesn't jack up shots like other players. Even though Leonard likes to avoid the spotlight, there is no denying that he is a superstar.
Visual Evidence: Leonard's 2015-16 highlights from both ends of the floor.
Music Artist Comparison: Adele
If we're talking about the best music artists today, then Adele has to be in the discussion, right? Same with Leonard.
5 Anthony Davis, PF New Orleans Pelicans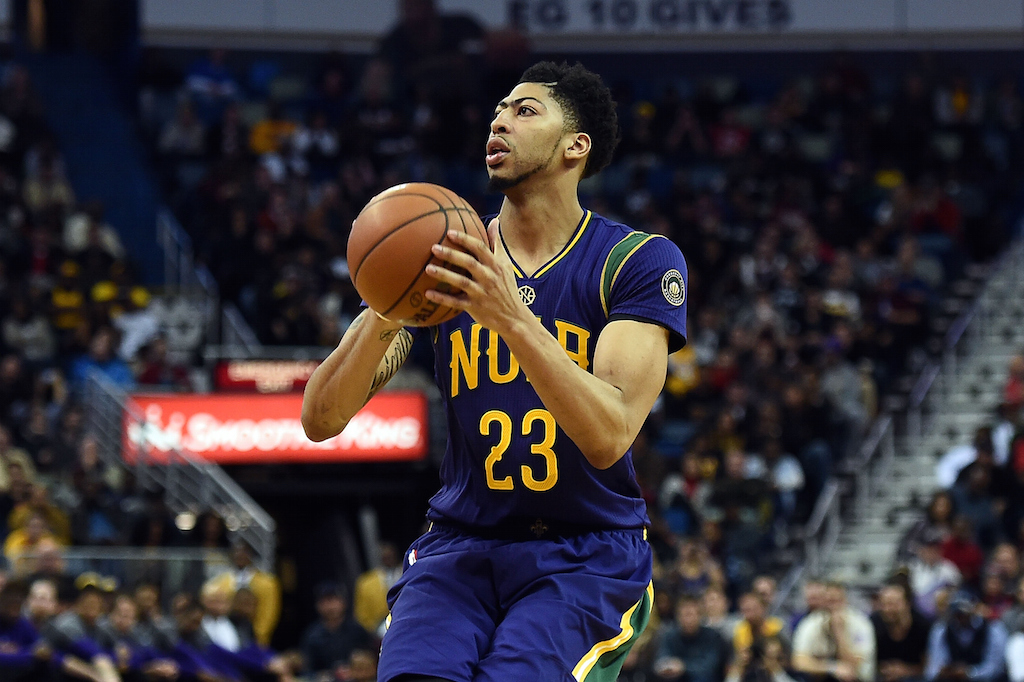 Why Davis is #5: It's true that Davis had a disappointing, injury-plagued year after leading the NBA in Player Efficiency Rating (PER) in 2014-15. Even so, he was able to rebound after a slow beginning to the season and still finish in the top 10 in PER, all while battling an injured shoulder. At just 23 years old, Davis has done enough over the past two seasons to prove he is one of the league's most dominant players.
Visual Evidence: Davis drops 59 points and 20 rebounds on the Pistons.
Music Artist Comparison: Calvin Harris
Harris and other electronic dance artists are the future of the music industry. Yet in contrast to Davis, Harris has been able to ascend to great heights with the help of other elite artists. Where is that same help for "The Brow?"
4 Russell Westbrook, PG Oklahoma City Thunder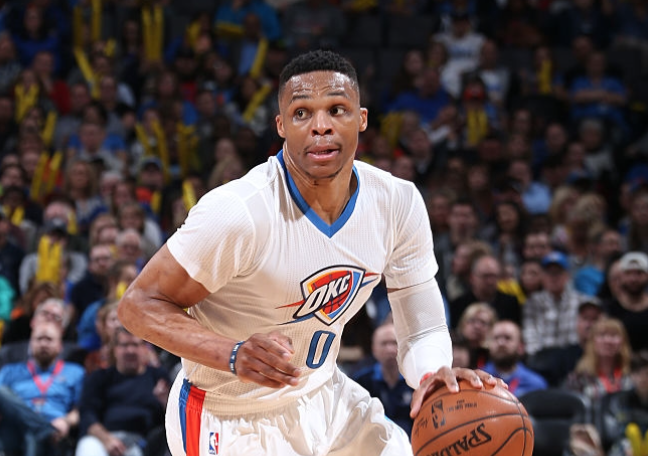 Why Westbrook is #4: Not many players impact a game in more ways than Westbrook, as evidenced by his league high 18 triple-doubles this past year. He may not be a great shooter, but there is no one that attacks the rim like he does. I don't know about you, but I'd take him on my team every time just for his tenacity.
Visual Evidence: Westbrook takes over Game 4 against the Warriors.
Music Artist Comparison: Bruno Mars
I can't think of a music artist today that is more dynamic, more multi-faceted, and more entertaining than Bruno Mars. Need a reminder (or two)?
3 Stephen Curry, PG Golden State Warriors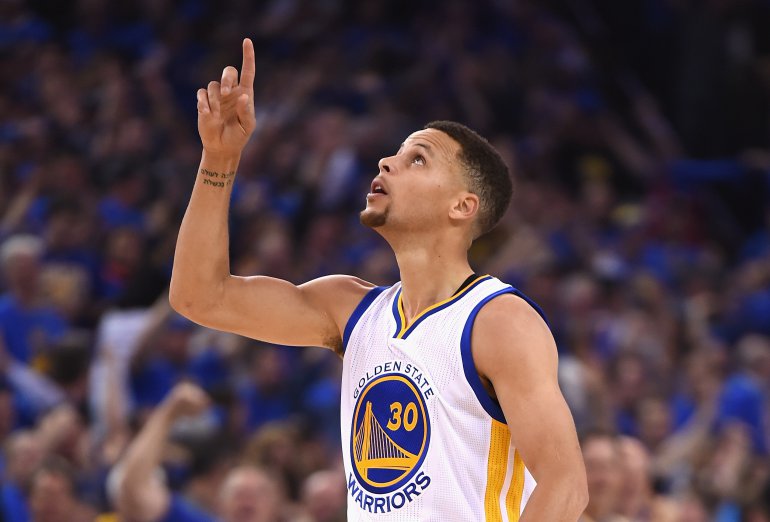 Why Curry is #3: Curry would be the best player in the league if these rankings were based only on regular season performance. But after ranking first in the regular season in scoring, PER, True Shooting Percentage, Value Added (VA), and Estimated Wins Added (EWA), Curry's marks in each of those categories dropped immensely in the playoffs. In PER, for instance, Curry went from a rating of 31.56 to 22.38. If Curry had played better when the stakes were at their highest, he would have a greater claim as the league's best player. For now, he sits at number three.
Visual Evidence: Curry's absurd regular season highlights.
Music Artist Comparison: Taylor Swift
Swift obviously has a lot of fans; yet many, including me, find her to be unbearably annoying sometimes. In the end, though, there's still no denying her greatness…to a point.
2 Kevin Durant, SF *Oklahoma City Thunder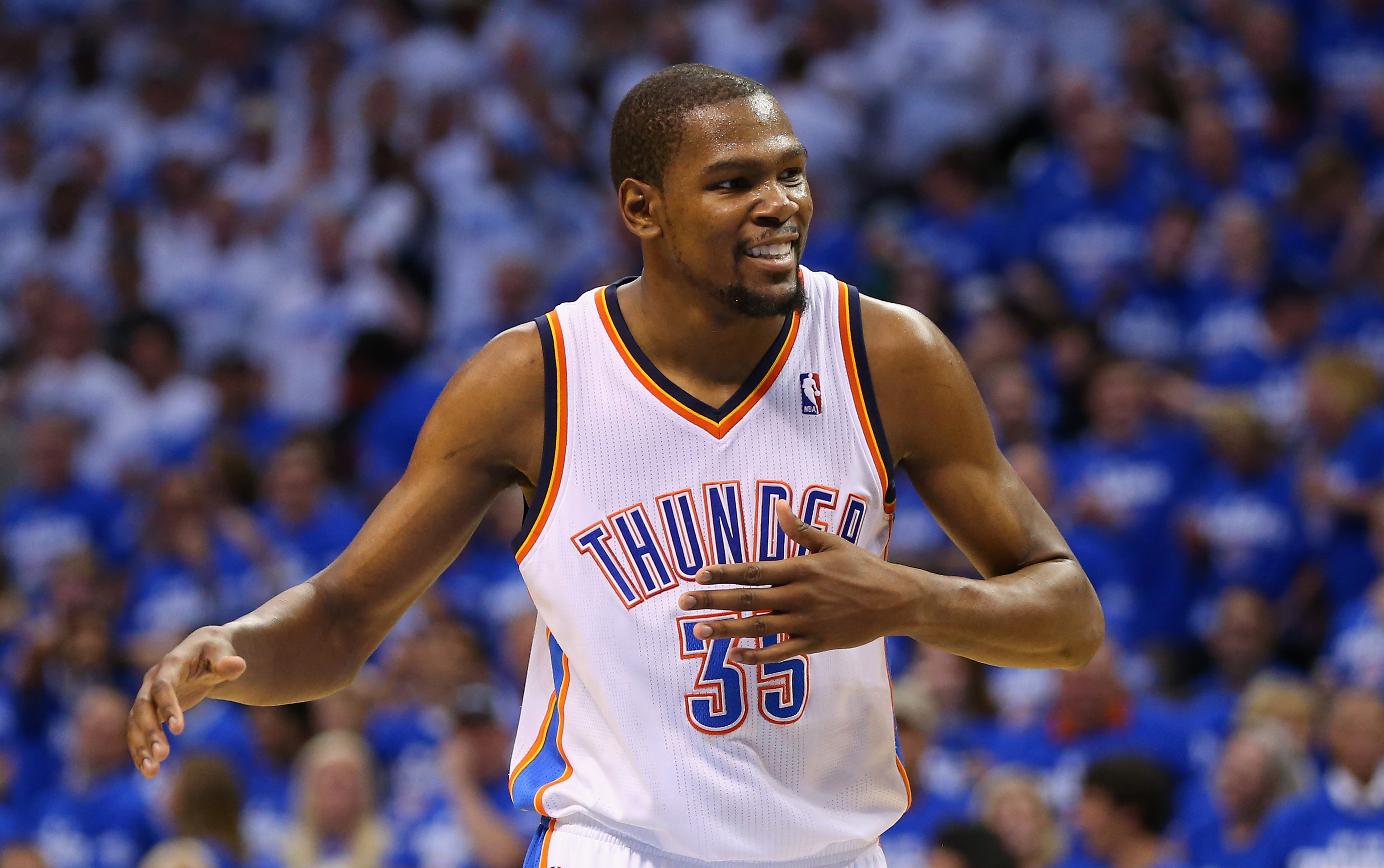 Why Durant is #2: Aside from his MVP year in 2014, this might have been Durant's best season. He finished second in both player efficiency and true shooting percentage while also leading all players in scoring during the playoffs. He may not be as complete of a player as the guy ahead of him on this list, but Durant is the most dominant offensive player in the league.
Visual Evidence: Durant drops 40+ in Game 4 against SA
Music Artist Comparison: Katy Perry
As great as Durant is, he has never seemed to get out of someone else's shadow. Same goes for Katy Perry. You can make a case that's she better than them all, yet just when she seems ready to steal the entire spotlight, someone else-whether it's Swift, Rihanna, or Beyoncé-takes it from her.
1 LeBron James, SF Cleveland Cavaliers

Why LeBron's #1: With James, it's pointless to look at his regular season stats: in order to understand how terrific he still is, just look at how he took over the Finals to the tune of roughly 30 points, 11 rebounds, and 9 assists per game. Let's not forget how dominant James was for the entire postseason, though. He not only contributed roughly 240 points in value added (which was first among postseason players by a mile), but he added an estimated 8 wins as well; the next closest players (Russell Westbrook and Kyrie Irving) added roughly 5, for the record. Sufficed to say, James is still the league's best player, and it's not really up for debate.
Visual Evidence: The Block; 41-points in Game 5 against GS; how about another 41-points in Game 6 against GS.
Music Artist Comparison: Beyoncé
It's funny how after all these years, not much has really changed: James and Beyoncé are still the respective king and queen of their professions.
---
Header photo courtesy of CBS Sports ; LeBron James photo courtesy of Getty Images; Kevin Durant photo courtesy of Ronald Martinez/Getty Images; Stephen Curry photo courtesy of Theron Henderson/Getty Images; Russell Westbrook photo courtesy of Layne Murdoch Jr./Getty Images; Anthony Davis photo courtesy of Stacy Revere/Getty Images; Kawhi Leonard photo courtesy of Ronald Courtes/Getty Images; Chris Paul photo courtesy of Juan Ocampo/Getty Images; James Harden photo courtesy of Getty Images; Kyrie Irving photo courtesy of Getty Images; Damian Lillard photo courtesy of Alex Goodlet/Getty Images