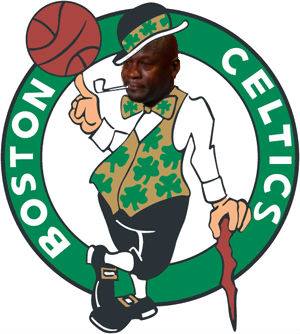 OK seriously, the Celtics could not have had a worse draft night. Even Celtics' owner Wyc Grousbeck couldn't hold back his frustration at his post-draft press conference. Along with Grousbeck, Celtics Twitter had a collective meltdown as the night went along. The consensus from all the experts was that the Celtics were the draft's biggest loser. As a fan, I have a ton of issues with just about everything they did and I'm going to break them down one by one.
1. Lack of Trades
This one is obvious but I think it's worth spending a little more time on. It isn't that they weren't able to move the third pick; it is that they took away every bit of leverage they had by selecting Jaylen Brown rather than Kris Dunn. Teams were clamoring over the Providence guard's versatile skill-set. The teams we knew were interested were the T-Wolves, 76ers, and the Bulls. By deciding not to choose Dunn, the Celtics lost the one coveted trade chip they had in this draft. My theory? Ainge didn't want Dunn and was nervous if he drafted him then he may get stuck with him. So rather than taking a risk, we played it safe. This really highlights the Celtics front office's unwillingness to take any risks in order to acquire a star. I think Ainge is waiting for a trade where he will be the clear winner, but more likely than not the C's will have to give someone up that they really don't want to. It has been reported that the deal with the Bulls for Butler was held up by Ainge's reluctance on including Jae Crowder. If Ainge won't even give up Crowder to get a star then we won't be bringing anyone anytime soon. The other issue with the lack of a big move is that it now leaves the Celtics with a slim chance to acquire Kevin Durant, who likely feels he has more attractive options elsewhere.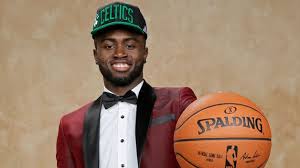 2. Jaylen Brown
Don't get me wrong: I don't hate Brown as a prospect. I just hate him for the Celtics right now. He undoubtedly has the potential to develop into a good player down the line, but that isn't a guarantee. What is though is that he certainly isn't ready to contribute now. He was a turnover machine in college and was incredibly inconsistent.
The other major issue I have with this pick is that he doesn't address our biggest need: a scorer outside of Isaiah Thomas. Brown has ZERO outside shot (29% from 3) and some scouts believe he will need to completely fix his jumper. He is also only an adequate inside scorer and has trouble with contested shots at the rim. There were 5-6 other guys that are much more polished scorers that could help the Celtics now, but by taking Brown we now have a project who, other than some highlight dunks, isn't going to provide much next season.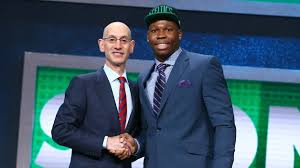 3. Guerschon Yabusele
Now this is where I started to lose my cool. Nobody expected this guy to go off the board this early, mostly because nobody even knew who he was! Even Yabusele was shocked as evidenced by him sitting with the fans rather than the green room (which he wasn't invited to). The 6'8 Frenchman is an undersized power-forward with a good shot beyond the arc. This lead many analysts to dub him the "French Draymond". I disagree with that idea. I think every PF that could remotely shoot had the ESPN draft analysts calling them the ___ Draymond. Instead, I think this guy reminds me more of Mo Speights, which isn't exactly what you expect your team to do with the 16th overall pick. It also looks as though he will be a "draft and stash" player, which means we will not even have him on the roster for another year. Simply put, DraftExpress had him as the 43rd ranked prospect in the draft and with so many other players on the board this pick was really a head scratcher.
4. The Rest of the Picks
Well, I actually liked the rest of the picks. Especially Notre Dame PG Demetrius Jackson, who really slipped. I guess I can skip this one.
Looking Ahead
Boston's inability to make a trade for a big contributor leaves them in the exact same position as they've been in the past two years: an awkward one. With the current makeup of the roster, we are not in a position to compete in the East. With the exception of signing Durant, the Celtics really can't do anything to make themselves a challenge to Cleveland. Signing Al Horford won't do that; Dwight Howard won't do it either. The C's have enough cap space to sign two max players this offseason. Assuming Durant doesn't come to Boston, it would be unwise for us to use all of our cap this offseason. The smart play for them, in my humble opinion, is to sign Horford and to pick up the options of Jonas Jerebko and Amir Johnson. This gives them a year to mesh with Horford and still retain flexibility in next year's loaded free-agent class which could also include round 2 with Durant if he signs a 1-and-1 deal.
The Celtics may have had a frustrating draft this year, but they will be in an even better position next year to put together a championship roster, as we once again have the rights to Brooklyn's first round pick. That draft class is being called the best one since 2003, which provided the league with the likes of Lebron, Melo, Wade, and others. So chin up C's fans: the process to become a contender is taking a little bit longer than we thought, but the future sure is bright.