Happy Father's Day to all the dads out there from the Check Down Sports team! This holiday always brings back fond sports memories for all of us with our fathers. Whether it was baseball catches in the yard, skating drills out on the rink, countless hours devoted to travel for tournaments, and being your number one fans. Sports and Dads go together like peanut butter and jelly. So, we decided to make a list of the top 5 best father-son duos in the history of sports to honor the day.
5. Steph & Wardell Curry, Mychal & Klay Thompson
There's never been a better time to talk about the Splash Bros. Tonight, they will either emerge as the best team in NBA history, or be remembered as the team that blew a 3-1 series lead in the Finals. The pair lead the Warriors, but that's not all they have in common. Both of their fathers had outstanding NBA careers, both averaging over 11 points per game. Klay called out his father and said that his Warriors were better than his father's "Showtime" Lakers teams, but he better hope that he can seal the deal tonight to back up his talk.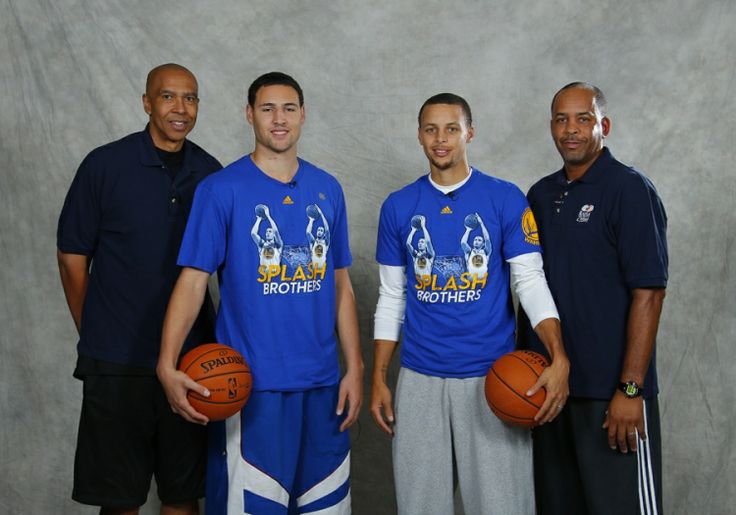 4. Bobby & Barry Bonds
Bobby Bonds had an unbelievably successful MLB career, winning 3 Gold Glove awards and appearing in 3 All-Star Games, earning MVP honors in one of them. He also racked up a respectable 332 homers as well. However, that number pales in comparison to his son's record of 762. There are many rumors and allegations that surround Barry's records, which has resulted in many asterisks, but there is no doubt that he is one of the best hitters ever.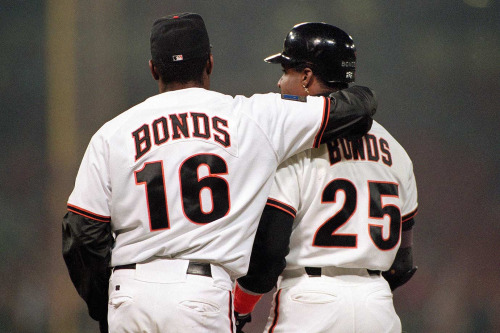 3. Archie, Eli & Peyton Manning
Long before Eli and Peyton were Super Bowl winning quarterbacks in the NFL, their father Archie was the gun-slinging QB at Ole Miss who was drafted 2nd overall in 1971. Archie never won a Super Bowl, but luckily Peyton and Eli were able to shoulder the load and each bring home multiple wins of their teams. In fact, Eli's throw to David Tyree in Super Bowl XLII that helped end the Patriots pursuit of a perfect season will probably go down as the most memorable Super Bowl moment ever. Mix that together with Peyton riding off into the sunset, winning a Super Bowl against Cam Newton and the Carolina Panthers in his final NFL game, and it's easy to see what makes the Mannings so legendary.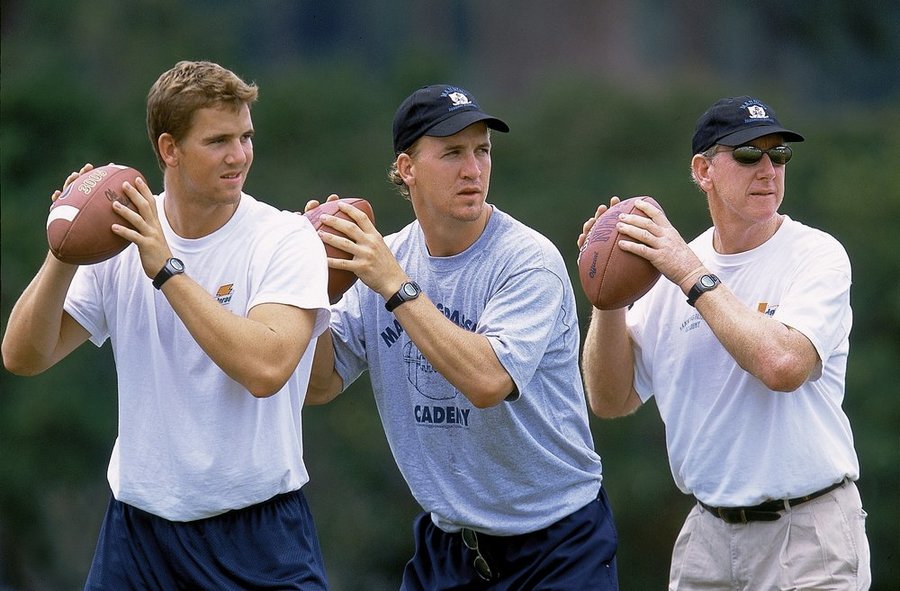 2. Dale Earnhardt Jr. & Sr.
The image of Dale Sr.'s #3 car crashing into the wall during the 2001 Daytona 500 will forever be imprinted in the minds of NASCAR fans. Known as "The Intimidator" because of his aggressive style of racing, Dale Sr. was one of the greatest to ever participate in the sport. He finished in first place in the Sprint Cup Series 7 times, won 76 races, placed in the top ten 428 times and won 22 poles. His legacy lives through his son, Dale Jr., who is currently one of the best racers in NASCAR. Dale Jr. has 26 wins, 252 top ten finishes and won the Daytona 500 in 2014.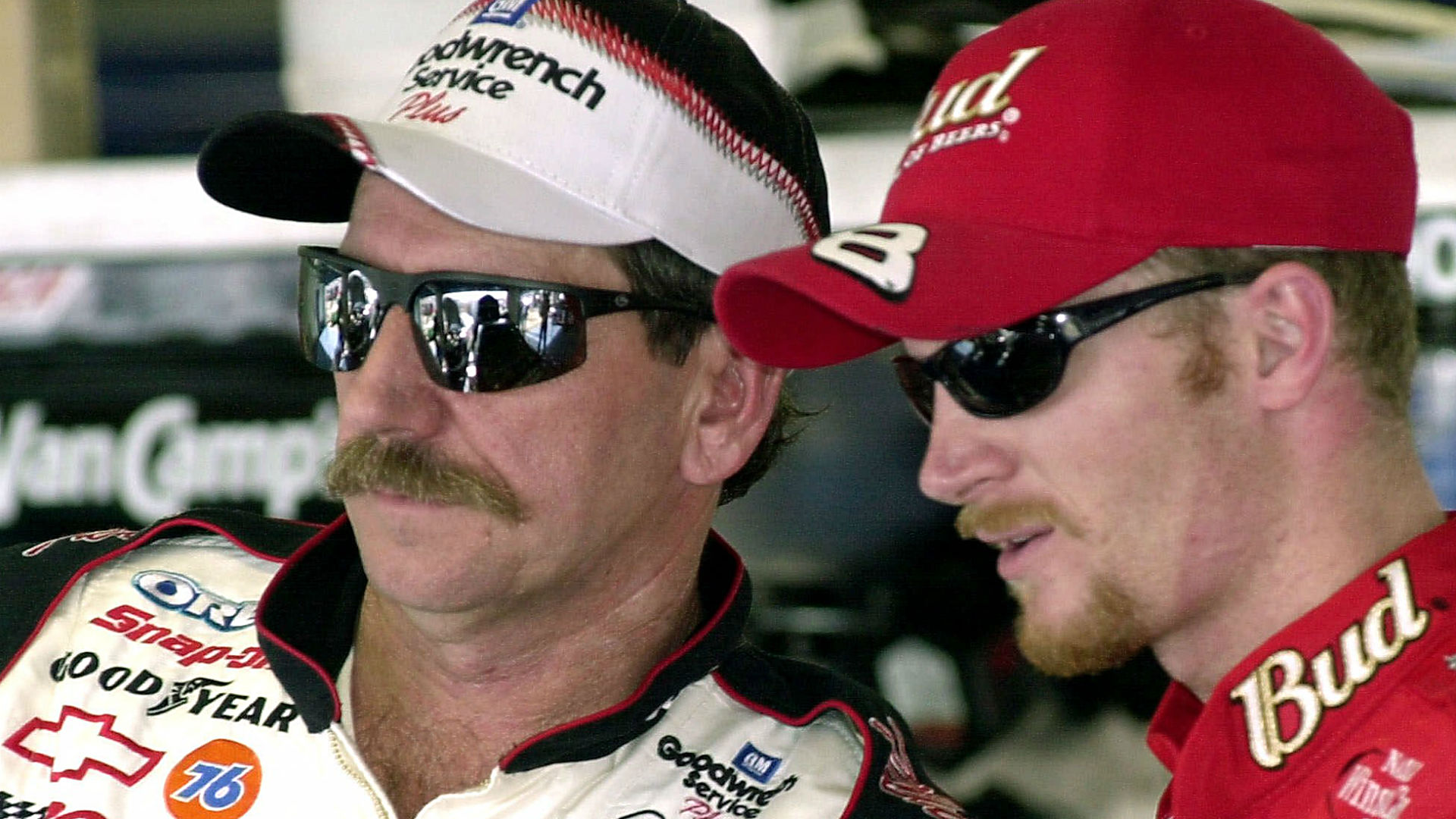 1. Ken Griffey Jr. & Sr.
The most recognizable father-son combination of all time. In 1990, they became the first ever father-son teammates in MLB history. In fact, they even got to hit back-to-back in the two and three holes. Although they only got to play together for a short period of time, they made it spectacular.
Many consider Ken Griffey Jr. to have the most beautiful swing in MLB history. He must have gotten it from his father.