The first noise of the NHL offseason was made on Wednesday by none other than the Chicago Blackhawks. They dealt Bryan Bickell and Teuvo Teravainen to the Carolina Hurricanes and in return received a 2nd round pick in this year's draft and a 3rd rounder in 2017's draft. A mutually beneficial deal for both sides.
The Hawks have been trying to dump Bickell's salary for quite some time now. His 4 year, $16 million salary extension was a reward for his stellar performance in the 2013 Stanley Cup winning playoff effort. However, that large reward did not pay dividends, as Bickell struggled and spent a lot of time with the Blackhawks AHL affiliate, the Rockford IceHogs.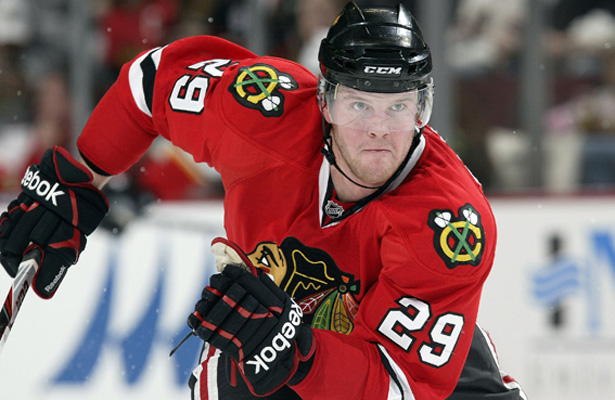 Freeing up some cap room in dispelling Bickell was essential for the Blackhawks, especially with guys like Andrew Shaw needing new deals, but throwing in Teravainen was a steep cost. He is a very versatile player who did a lot for the team. He has top-6 upside and had the potential to a be franchise fixture at the young age of only 21. He had a solid season, with 13 goals and 22 assists, totaling 35 points, which was good for 5th best on a Blackhawks roster loaded with elite talent up front.
However, losing good young talent is the cost of winning, and the Blackhawks have demonstrated that perfectly over their dynastic run for the last few years. They won 50% the Stanley Cups over the last 6 seasons prior to the Penguins recent victory over San Jose. They have been a playoff fixture and winning has become the norm in the Windy City. However, these wins have come at a price.
Nick Leddy, Johnny Oduya, Dustin Byfuglien, Patrick Sharp, Brandon Saad, Andrew Ladd, Brandon Pirri, Brad Richards, Antoine Vermette, Troy Brouwer, Brian Campbell. All of these players have won the Cup with the Blackhawks but now find themselves on different rosters. They serve as the testament to the Blackhawks revolving door style of management. However, It's the cost of winning.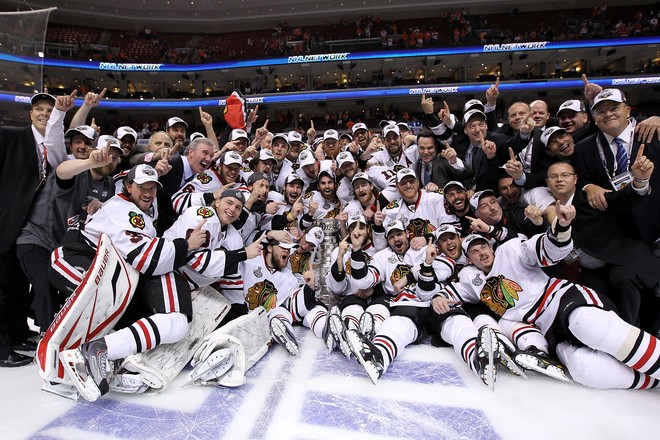 Many fans disagree with this style of management. It doesn't allow players to develop chemistry and relationships over the years. Plus it is human nature to get attached to players and be angry to watch them go. Especially if you invested in their jersey. The fact of the matter is, however, that the Blackhawks have consistently demonstrated that this is a business and losing young talent is the cost of running this business successfully.
It's hard to argue against the Blackhawks recent successes. This postseason was a disappointment, but they still went all in beforehand, singing Andrew Ladd once again, putting themselves in the best possible position to succeed. Too many teams in the league take the safe approach, looking too far down the line and obsessing over the "rebuild." However, the Blackhawks have shown that this methodology doesn't produce the end goal that fans want. While some Hawks fans might be disappointed to lose their favorite players, I'm sure they'll gladly accept that tradeoff due to all the Stanley Cups they've won.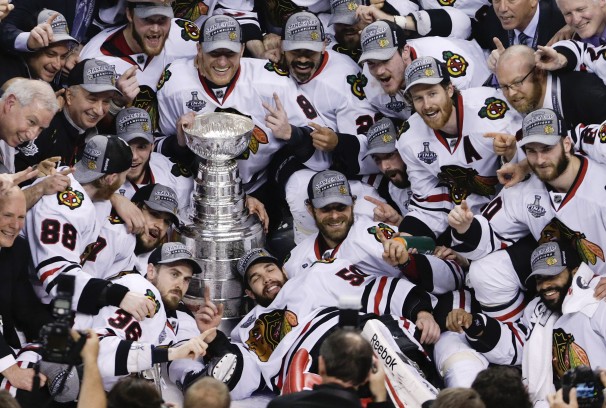 Take a look at a team like the Islanders. They have registered over 100 points for 2 consecutive seasons and are led by one of the most elite talents in the game in John Tavares. However, they have done absolutely nothing in order to get him some support and the results have shown in the postseason. GM Garth Snow is hesitant to move picks for players and put too much faith in young players that were unproven. His biggest move last offseason was signing Marek Zidlicky. That's not a team that wants to get better. They are not willing to pay the cost of winning, but the Blackhawks are, and that it is why they and GM Stan Bowman continue to be the gold standard of NHL management and in getting results on the ice.