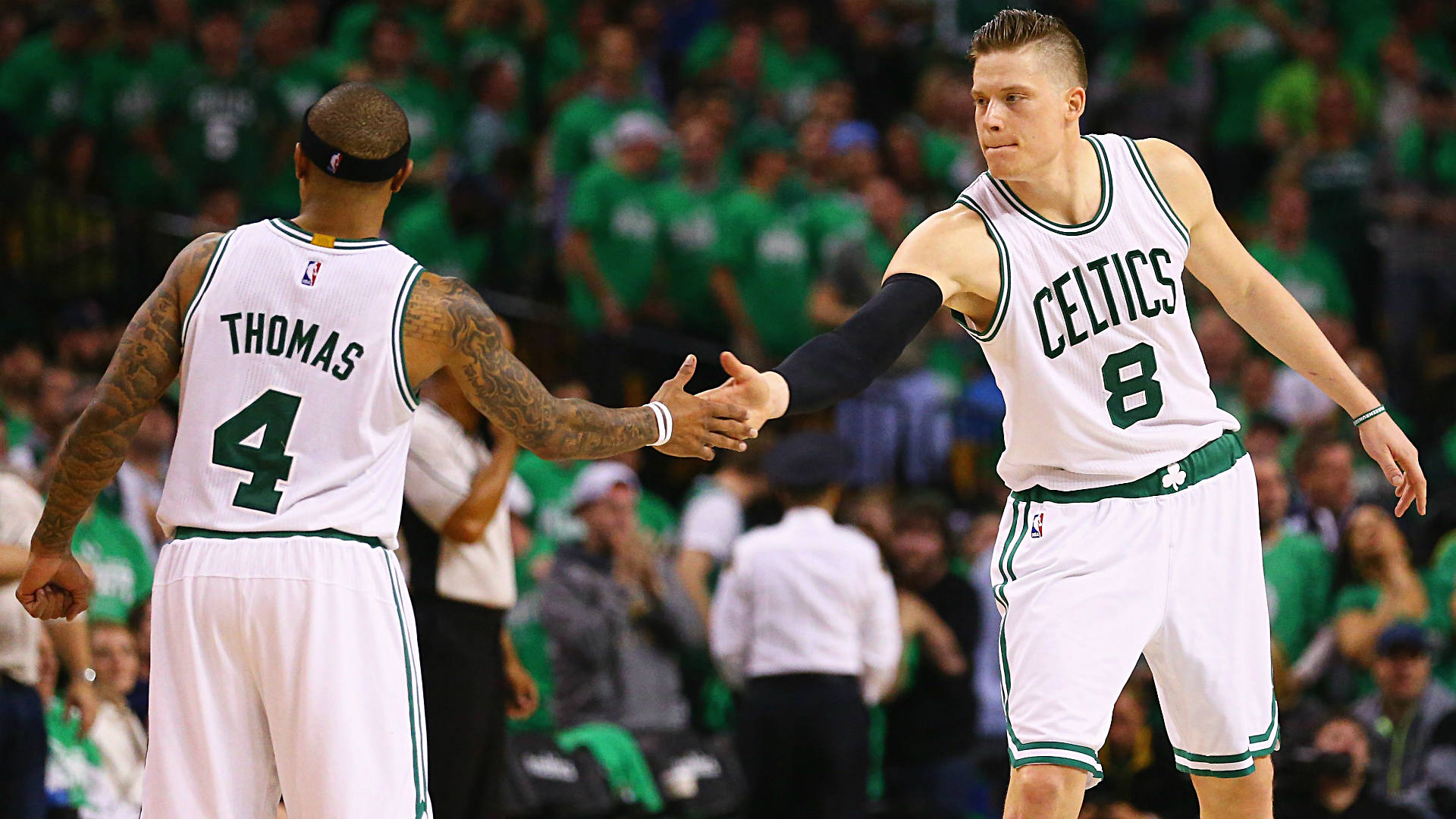 Yes, the focus is still on the NBA Finals right now. But before you know it, the NBA draft will take place a week from today. So, as a Celtics fan, it's about time I come to a conclusion as to what they should do with the number three overall pick. 
Rumors are swirling around what general manager Danny Ainge and the rest of the Celtics front office will do with not just the three pick, but with their two other first round picks in this year's draft. The thing Celtics fans must realize is that in order to have a successful draft, they will likely need to do more than hit on their top draft choice. As we saw with the Warriors in 2012, landing a guy like Draymond Green in the second round can be more crucial than drafting a guy like Harrison Barnes in the lottery.
So let's explore the five options for the Celtics with the three pick as well as some additional strategies they could use with their other assets. Before I begin, I should mention that if by some chance either Ben Simmons or Brandon Ingram fell to the Celtics, they should waste no time scooping either of the two up. I think the two of them are the likeliest to become stars, although that doesn't mean a couple of the players I mention below don't have that same capability.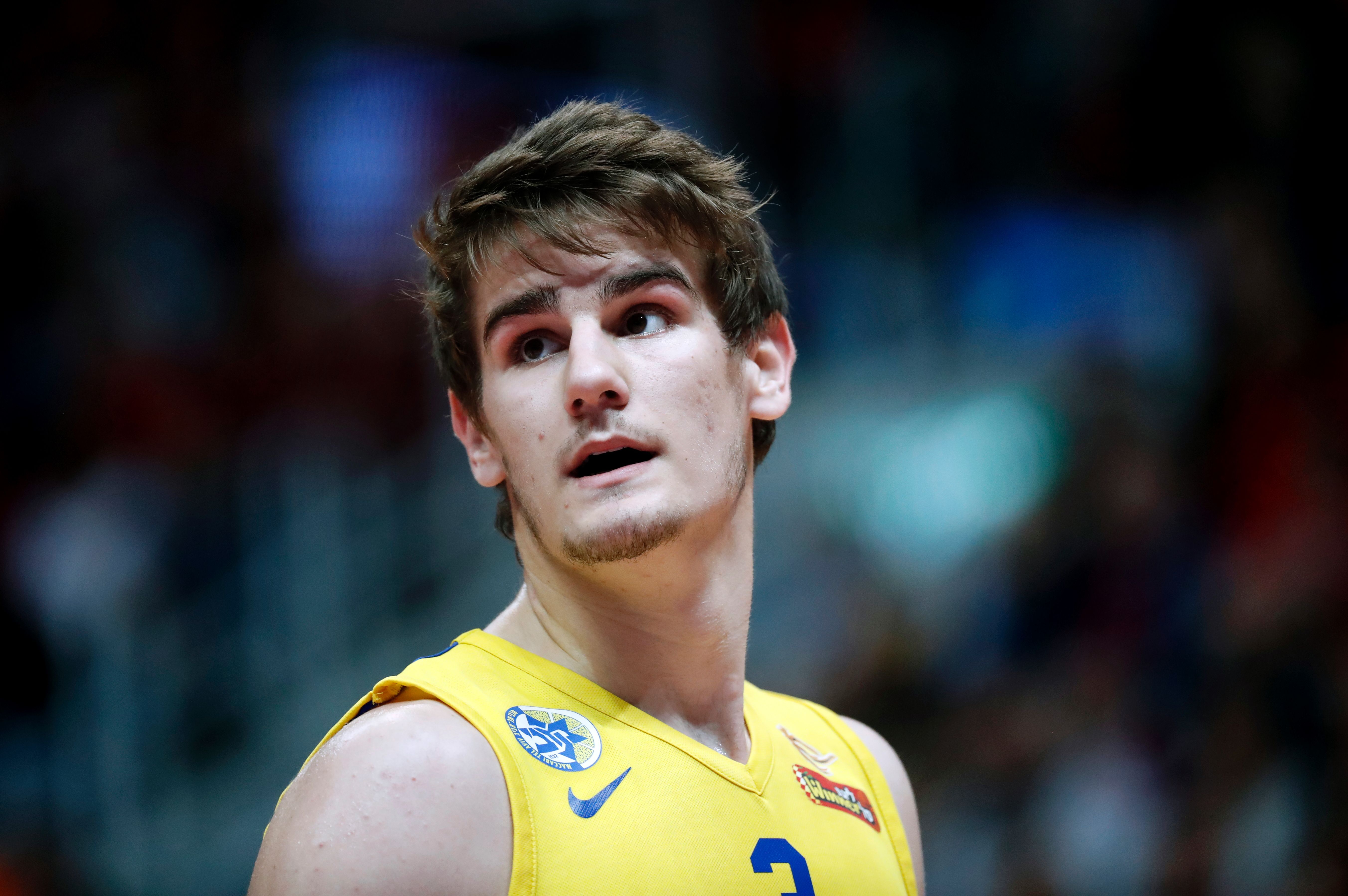 Dragan Bender
C / 7'0″ / 220 lbs / Age: 18 / Maccabi Tel-Aviv
I'll start with Bender, who has been labeled by many as the "next Kristaps Porzingis" because he's tall, European, and can shoot the three-ball. But if I'm Danny Ainge, I'd be wary of that sentiment. Some scouting reports I've read noted that he isn't very athletic for his size and that he does not possess the ability to dominate in the post as a shot-blocker. Moreover, there are serious doubts as to whether he can guard power forwards down low, seeing that he is only 18-years old and has yet to pack on some muscle.
Best case, I believe Bender could evolve into what Kelly Olynyk is for the Celtics today- a solid big who can hit open jumpers but isn't very intimidating amongst other bigs. Do the Celtics really need another big men like Olynyk? It obviously wouldn't hurt to have one, but I don't think it's necessary for them to draft one with the number three pick. Plus, there's no telling how long it will take for Bender to transition to the pro-game. I'd be remiss if I neglected to mention that Bender hardly made an impact for his professional team in Israel. How does one expect him to produce right away in the NBA?
It's dangerous to fall into the trap of believing Bender can develop as quickly as Porzingis has. Remember, Porzingis is the exception, not the rule. International players selected in the lottery have generally struggled to adjust to the NBA– if they make the adjustment at all. For these reasons, I hope the Celtics pass on Bender.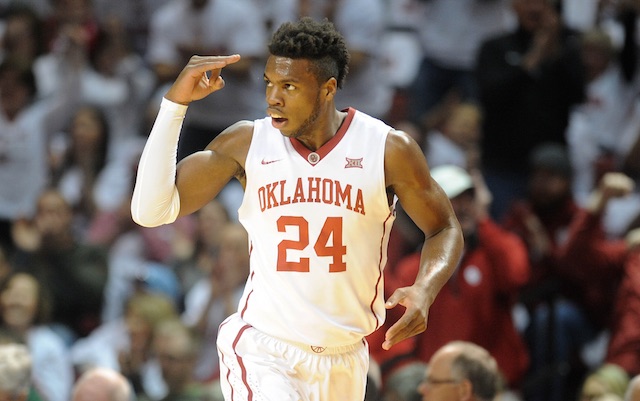 Buddy Hield
SG / 6'4″ / 215 lbs / Sr. / Oklahoma
For someone who was not only second in college basketball with 25 points per game, but a winner of the Naismath Award (given to the country's top player) as well, Buddy Hield has many doubters. Many say that his performance last year should be taken with a grain of salt because he was a senior competing against fewer players his own age. Others say he's either he's undersized or that his shooting ability isn't enough to compensate other areas that are lacking in his game. And some just can't get over the fact that he let his Sooners get smacked by Villanova in the Final Four.
Yet it appears that many of his doubters are hopping on the bandwagon now, particularly after he was very impressive in his workout with the Celtics. This is the right move because I believe Hield will be an All-Star caliber shooting guard in the NBA. Over his four years at Oklahoma, Hield blossomed into a star by incorporating more and more to his game. As a freshman, he wasn't a very good shooter; but by his senior year, he was hitting 46% of his three's. He also became a good penetrator as well.
I think the notion that Hield's performance is deceptive because of how often the top players in college basketball leave after one year is overrated. It may have inflated Hield's statistics a tad, but there are many recent examples of players who stayed for at least three years in college and went on to massive success in the NBA. The first three guards that come to my mind are Stephen Curry (3 years at Davidson), Klay Thompson (3 years at Washington State), and Damian Lillard (4 years at Weber State).
Another reason why I'm high on Hield is that his college statistics match those of Curry, Thompson, and Lillard. In fact, Hield's .457 shooting percentage his senior season was the highest single-season figure of the four. Ironically, in terms of career percentages, Hield, Thompson, and Lillard each shot .390 from downtown (Curry bested them all with a .412 3pt%). Simply put, Hield's college success matches those of current NBA stars from when they were in college. Keep in mind this as well: Hield went to the biggest basketball school of the four players. No offense to Curry or Lillard, but Oklahoma plays superior competition than Davidson and Weber State.
Lastly, Hield makes sense for the Celtics because they were a pitiful three-point shooting team. Despite being ninth in three-point attempts, the Celtics were only twenty-eighth in three-point percentage. Obviously, Boston could use some better shooters, which makes Hield a great option at number three.
Jamal Murray
G / 6'4″ / 205 lbs / Fr. / Kentucky
Like Hield, Jamal Murray could help the Celtics immensely on the offensive end. In his lone season at Kentucky, he averaged 20 points per game and shot .408 from three-point range. Considering that he posted even better statistics than Kyrie Irving, John Wall, and James Harden did in college, there's a part of me that's very high on Murray.
The problem with selecting Murray so high is that he projects to be a liability defensively. Check out the video below:
I hate to criticize Murray for a lack of agility because he's far more athletic than me, but that is some brutal defense. This critique on Murray's game seems to be universal, as well. Now, this wouldn't necessarily deter me from taking Murray at three if I were Danny Ainge. Murray is that good offensively and I love his shooting ability. But the problem is that if Murray can't defend in the NBA, he'll mold into a player no better than J.J. Reddick, for instance. That's not a bad thing- but probably not worth a top three pick.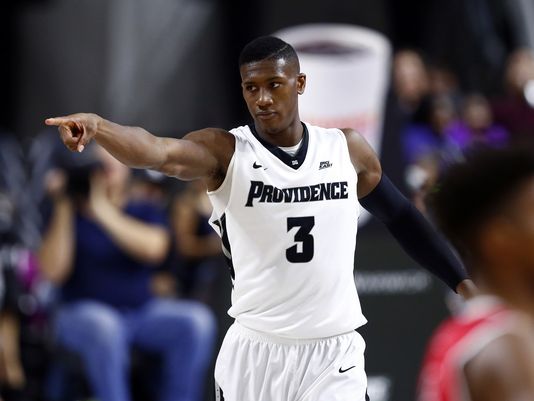 Kris Dunn
G / 6'4″ / 220 lbs / Sr. / Providence
Dunn is rumored to go in the top five, but I don't really want to spend time talking about him because I don't think it makes sense for the Celtics to target him. In my view, Dunn is no different than Marcus Smart coming out of college; and we already have Marcus Smart. Sure, he's athletic and a great penetrator, but he can't really shoot from the outside. There is no need for him in Boston.
Marquese Chriss 
PF / 6'9″ / 225 lbs / Fr. / Washington
The last draft prospect I'll talk about is Chriss, who might be the most interesting player in the draft. The Washington-product could make history by becoming the first player selected in the top 10 that wasn't ranked in the top 50 in his high school class. If you aren't that aware of Chriss, check out his highlights below:
He looks damn good to me. Many pundits seem to think that he might take time to develop, though. If that's the case, then I don't think he's worthy of the number three overall pick. However, as I've mentioned, the Celtics do have a void underneath. There's a chance Chriss could be as impactful defensively as Amir Johnson but better than any of the Celtics current big men offensively.
---
What Trades Make Sense for the Celtics?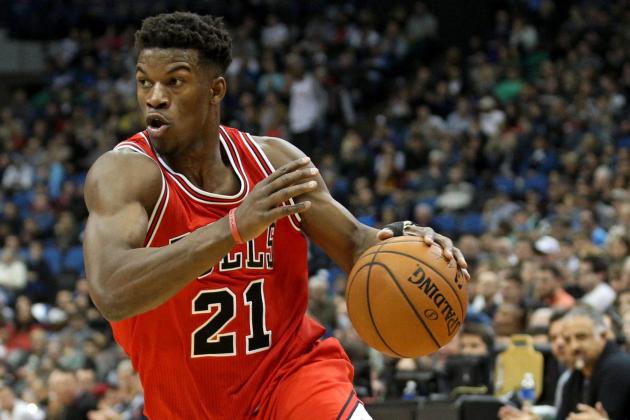 There was a lot of disappointment in Boston when the Celtics landed the three pick, which I thought was perplexing because they were expected to get the three pick. But the reason there was such dissatisfaction was because most experts regard this draft to have two superstars in it- Simmons and Ingram.
Despite my belief that the Celtics can still land a great player at number three, I'll admit I was a little bummed out when the Celtics missed out on one of the top two picks. I'm also willing to admit that the players I mentioned above aren't as likely to become stars as Simmons and Ingram are. So there are two other things the Celtics can do. First, they can trade down. Even though the Celtics have a stockpile of assets-both in this year's draft and in future draft's-Danny Ainge shouldn't hesitate to slide down a couple spots if he doesn't feel completely comfortable with one of the players I mentioned above at number three. For instance, if Ainge wants to reach for someone like Marquese Chriss, he could likely slide down to the fifth or sixth overall pick and still select Chriss, all while acquiring another future draft pick or two in the process.
The other strategy is to use the third pick to trade for a proven star. Thankfully for Boston, there are some high-caliber players on the market, making a trade possible.
The first name that comes to mind is Chicago's Jimmy Butler. Unfortunately for Boston, they have some competition because Tom Thibedou and the Timberwolves are looking to acquire Butler as well. However, I wouldn't write this trade off for a couple of reasons. After missing the playoffs this past year, the Bulls are in a precarious position. They might still be able to coax another playoff run out of their current roster, but they also could blow up their roster completely and use some of the assets they have (Butler, Derrick Rose, Pau Gasol) to acquire some young talent and future draft picks. Given that the Celtics have many future draft picks over the next couple of years as well as some young players with upside, I could picture Ainge pulling off another blockbuster trade.
I've mentioned before how the Celtics could use a big-man. Again, the Celtics are fortunate because there a few big man that I could see being moved. Sacramento's DeMarcus Cousins is the biggest name that has been floated around on the trade market for some time now. It seems like Cousins-to-Boston rumors have been swirling for well over a year now, but I doubt there is any reason to think that the Kings and Celtics have suddenly worked out a deal; if Cousins was going to come to Beantown, it would have happened already.
Another intriguing player is Memphis's Marc Gasol. But if I'm Danny Ainge, I'm not using the number three overall pick as the centerpiece of a deal for a thirty-one year old coming off an injury-plague season. However, since the Grizzlies appear to be in transition after firing coach Dave Joerger, they might be willing to offer Gasol for a lower price. More on this later.
Lastly, I've heard rumors that the 76ers might want to move on from Jahlil Okafor only a year after drafting him third overall. Now this is an intriguing possibility. I was really high on Okafor coming out of college. Although I felt he disappointed in his rookie season (particularly with his off-the-court troubles), I think the twenty-year old Okafor would not just be an answer for the Celtics in the long-term, but in the short-term as well. If you think about it, if Okafor was in this year's draft, he might have been drafted at number one, let alone at number three. So if the Celtics were to use their top pick to essentially trade for Okafor, I think that's a better bet than drafting Bender, Hield, or Murray.
---
Final Analysis
Plan A: Make an offer to the Bulls for Jimmy Butler
Assuming Simmons and Ingram are off the board, the Celtics would be best off using the three pick to land an established player that could produce immediately rather than rolling the dice on some of the other top players on the board. At this point, I'm ruling out a trade with Sacramento for Boogie Cousins because if it was going to happen, it probably would've happened already. So given that the Bulls are in a potential rebuild position, I would dangle a few future draft picks as well as a player like Marcus Smart and see if the Bulls bite. Unfortunately, I have a feeling they won't. I've heard rumblings that many teams are afraid to trade with Danny Ainge given how he set back the Nets franchise for the next forty years. I guess I can't blame them.
Plan B, Part 1: Hang on to the number three pick and draft Buddy Hield 
If you want to win in the NBA these days, you must shoot the ball well. Case in point: four of the five best teams in the regular season (Golden State, San Antonio, Oklahoma City, and Cleveland) ranked in the top four in true shooting percentage. That's why drafting the sharp-shooting Hield is the best move for the Celtics. I think he'll fit in great with Isaiah facilitating and he won't have to share too much of a defensive burden with Avery Bradley opposite him on the wing.
Plan B, Part 2: Use their other assets to land Marc Gasol 
Even though I've focused primarily on what the Celtics should do with their top pick, it's important they get the rest of the draft right, too. Given that their roster is already full, I'm not sure there is room for two more rookies. This has led to some speculating that the Celtics will draft European players with the 16th and 23rd overall picks and "stash them away."
Yet I think the Celtics would be better off attempting to package at least one of these picks with either a couple of their future draft picks or a couple of their younger players (Smart, Terry Rozier) to try to land Gasol. I mentioned how I'm a little skeptical of him earlier, but I would rather see the Celtics use some of their assets to acquire an established big man, even if there is a little risk involved.
This year's draft is crucial in determining how quickly the Celtics take that next step towards serious contention. They are in a wonderful position because they are not only competing now, but they are set up well for the future. However, Ainge must strike gold on a draft pick like he's struck gold on many of his recent trades. By drafting Hield and using their other assets to trade for another very good player, I think that will vault the Celtics into contention for an Eastern Conference title within the next year.