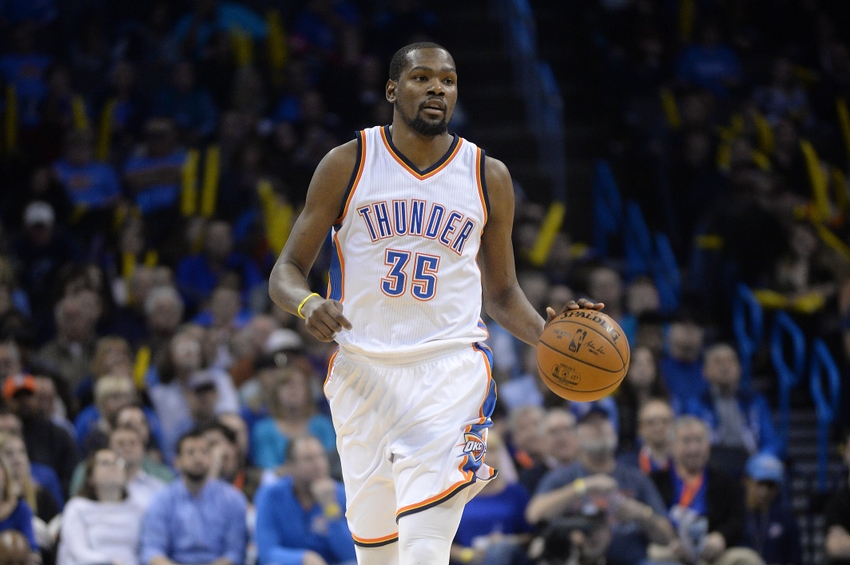 The courtship of Kevin Durant will soon become the biggest story in sports (if it hasn't already). Does Durant want to come back to Oklahoma City? Will he sign a short-term deal to cash in on the salary cap rise expected in 2017? Or will he join forces with a superpower like Golden State or San Antonio? So much speculation. Very few answers.
The following teams reportedly have a chance at signing Durant: Oklahoma City, Washington, Boston, Miami, Houston, Los Angeles (Lakers), New York, San Antonio, and Golden State. I'd love to be a fly on the wall when these teams make their pitches to him. But I'd also hate to see Durant, who is probably my favorite non-Celtics player in the league, deceived by any one of these teams. That's why I'd like to distinguish between what these teams will likely pitch to Durant and what the realistic pitch to him should be. Let's start with the team attempting to re-sign him.
Oklahoma City Thunder
Likely Pitch: The grass isn't greener anywhere else. There's not a team that could realistically sign you that has another superstar like Russell Westbrook. Plus, don't you want to finish what you started here?
Realistic Pitch: The grass actually might be greener in other places, both from a basketball perspective and and in terms of enhancing your own brand. But we hope you that your connection to the Thunder and your willingness to bring Oklahoma City a championship leads you to return.
I got a bad feeling that Oklahoma City is going to know what Cleveland felt like in 2010. The Thunder certainly provide Durant with a very good chance to win a championship, just like the Cavaliers did when they tried to convince LeBron to stay the first time around. But if he really wants to win, he'd be better off going to Golden State or San Antonio. To go a step further, he'd have a better shot at a title if he went to any team in the Eastern conference because he wouldn't have to go through the likes of Golden State, San Antonio, and the Clippers just to get to the Finals.
Leaving the Thunder could also open up more opportunities for Durant's brand. As Bill Simmons noted, Durant's sneaker brand has lost prestige over the past two years. A move to another big market team-like Los Angeles or New York-would do wonders for him beyond basketball, more so than staying with Oklahoma City ever could.
Washington Wizards 
Likely Pitch: We have a solid nucleus with John Wall and Bradley Beal. If you sign, then we'll be poised to take the reins as the best team in the East. Plus, it would be nice to come home, right?
Realistic Pitch: ….it would be nice to come home, right?
Signing Durant would make the Wizards a very intriguing team. But they wouldn't necessarily become better than Cleveland and they sure has hell wouldn't be better than any of the top teams in the West. In short, signing with his home-town team should be something Durant considers after he wins a championship.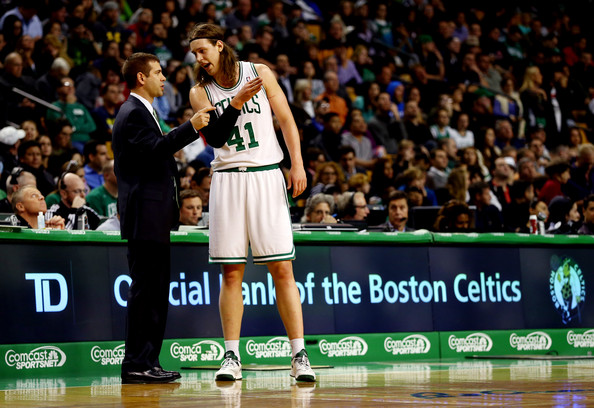 Boston Celtics
Likely Pitch: We're a superstar away from seriously competing, we have the league's next Poppovich on the sidelines, and have you heard how many draft picks we have over the next few years?
Realistic Pitch: If one of our future draft picks ever turns into something special, you're going to regret missing out.
Even as a Celtics fan, I don't see how Durant seriously considers signing here. Sure, we have a very good coach and some nice pieces in place to compete; but is Boston really Durant's ideal destination?
Miami Heat
Likely Pitch: If you want to win a championship, the road is easier in the East. And with a combination of star players (Dwyane Wade, potentially Chris Bosh), an intimidating post presence (Hassan Whiteside), and young talent (Justice Winslow), all we need is a superstar player to put us over the top.
Realistic Pitch: In addition to all that, things worked out pretty well for LeBron when he came here.
It would be unbelievably frustrating to see the Miami Heat get another superstar of Durant's caliber. But the reality is that the Heat have a very good roster as is, and adding Durant would certainly make them the best team in the East.
Assuming Durant realizes that the East provides him the best opportunity to get to multiple NBA Finals, then Miami is certainly the team that will get him there the quickest.
Houston Rockets
Likely Pitch: We're a year removed from appearing in the Western Finals, and the combination of you and James Harden will remind you of the glory days in Oklahoma City, won't it Kevin?
Realistic Pitch: For some reason, we always find ourselves mentioned as a destination for superstars, but we're not exactly sure why…
Seriously, why are the Rockets always rumored to be in every superstar sweepstakes?
Los Angeles Lakers
Likely Pitch: We're the Lakers. Championships do kind of grow on trees. Plus, with Kobe gone, you can be the new face of the franchise and etch your name into history along the likes of Magic, Kareem, Shaq, and Kobe.
Realistic Pitch: That was our realistic pitch.
What else do the Lakers need to say? If the Lakers land Durant, then Los Angeles would once again become the premier destination for other top free agents and, within no more than a year, a title contender. It would also turn Durant into an even greater superstar beyond basketball, similar to what LeBron is now. Plus, the Lakers actually do have some selling points on their roster with guys like DeAngelo Russell and Julius Randle, along with this year's number two overall pick.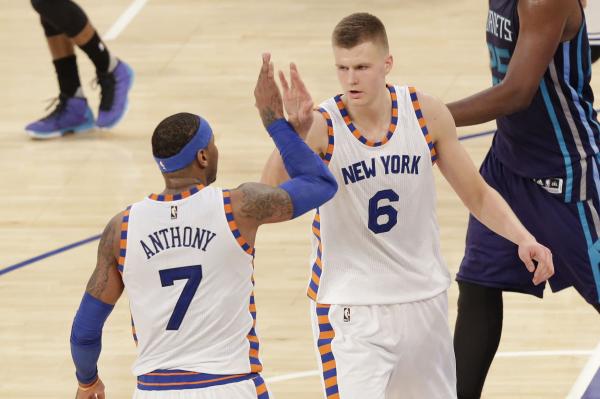 New York Knicks
Likely Pitch: You can play in the world's greatest city in the world's most famous arena. We also have that guy you dubbed a basketball unicorn and brought in Jeff Hornacek to install a run-and-gun offense similar to Golden State's that would be perfect for your skills.
Realistic Pitch: Don't you want to be the king of New York?
Similar to the Lakers, the Knicks are in a position to convince Durant of the pros of simply playing in New York City. The problem is that I'm sure Durant has seen what has happened to Carmelo Anthony ever since he was expected to lead the Knicks to a title.
The key to relevancy is winning. That's why it will be interesting to see whether Durant thinks the Knicks are poised to contend immediately despite having little else on their roster besides Kristaps Porzingis and Anthony.
San Antonio Spurs



Likely Pitch: Hi, Kevin. Gregg Poppovich calling to say hello…
Realistic Pitch: Hi, Kevin. Gregg Poppovich calling to say hello…
I feel like going to San Antonio would be a real stab in the back to Thunder fans. And yet, San Antonio may be a possibility because Durant would be "the guy" if he signed with the Spurs. Plus, he's already used to playing in a small market and he has to be intrigued with the thought of playing for Poppovich. However, I have a feeling he wants to carve out his own path rather than go to a team that has already thrived without him.
Golden State Warriors
Likely Pitch: Hey, just checking to see if you might be interested. We're pretty good now and we were thinking that maybe adding you would help us on those nights when we only manage to score 110 points.
Realistic Pitch: Has world domination ever interested you?