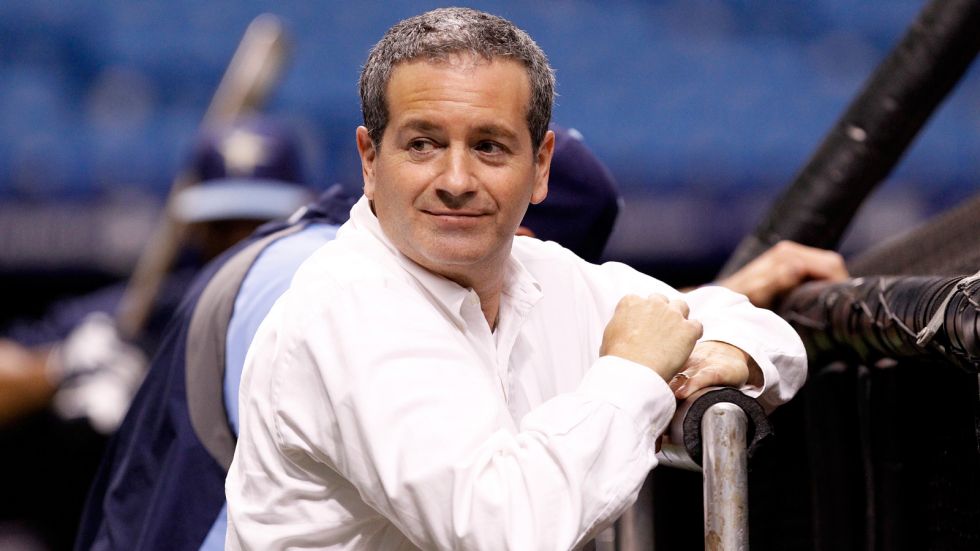 We here at Check Down were honored to be able to interview Stuart Sternberg, principal owner of the Tampa Bay Rays. After taking over the Rays in 2005, Stuart's presence helped usher in an new era of success for the previously downtrodden franchise. Most notably, the Rays won the American League pennant in 2008 in one of the more stunning single-season turnarounds in MLB history. But another impressive feat that often goes unrecognized is how consistent the Rays have been since 2008. From '08 to 2013, the Rays not only won the second most games in baseball behind the Yankees, but they were the only team to win at least 90 games in five of those six seasons.
What makes Tampa Bay's success all the more remarkable is that they are a small-market club in a division with two of the biggest heavyweights in the game- the Red Sox and Yankees. With this in mind, we were particularly interested in Stuart's thoughts on the challenges of being a smaller-market team as well as his opinion of baseball's new rule changes, his experience with the Rays in Cuba, and who he thinks is on the Mount Rushmore of Tampa Bay Rays greats.
---
What has been your proudest moment as the owner of the Rays?
Stuart: Opening day in 2006, which was our first game as team owner. And the day in 2009 when we raised the flags for the AL East and AL Champion Pennants.
Would you say it's more challenging to compete as a smaller-market club? Does being a smaller-market club make success more rewarding?
Stuart: It is certainly more challenging to win as a small market club. Easily the greatest spread from haves to have nots of all the major sports. I can't speak to how it would feel if we had success as a large revenue club. We have had some success at the small market level and it is incredibly rewarding. I urge all the large market teams to try it sometimes with their clubs.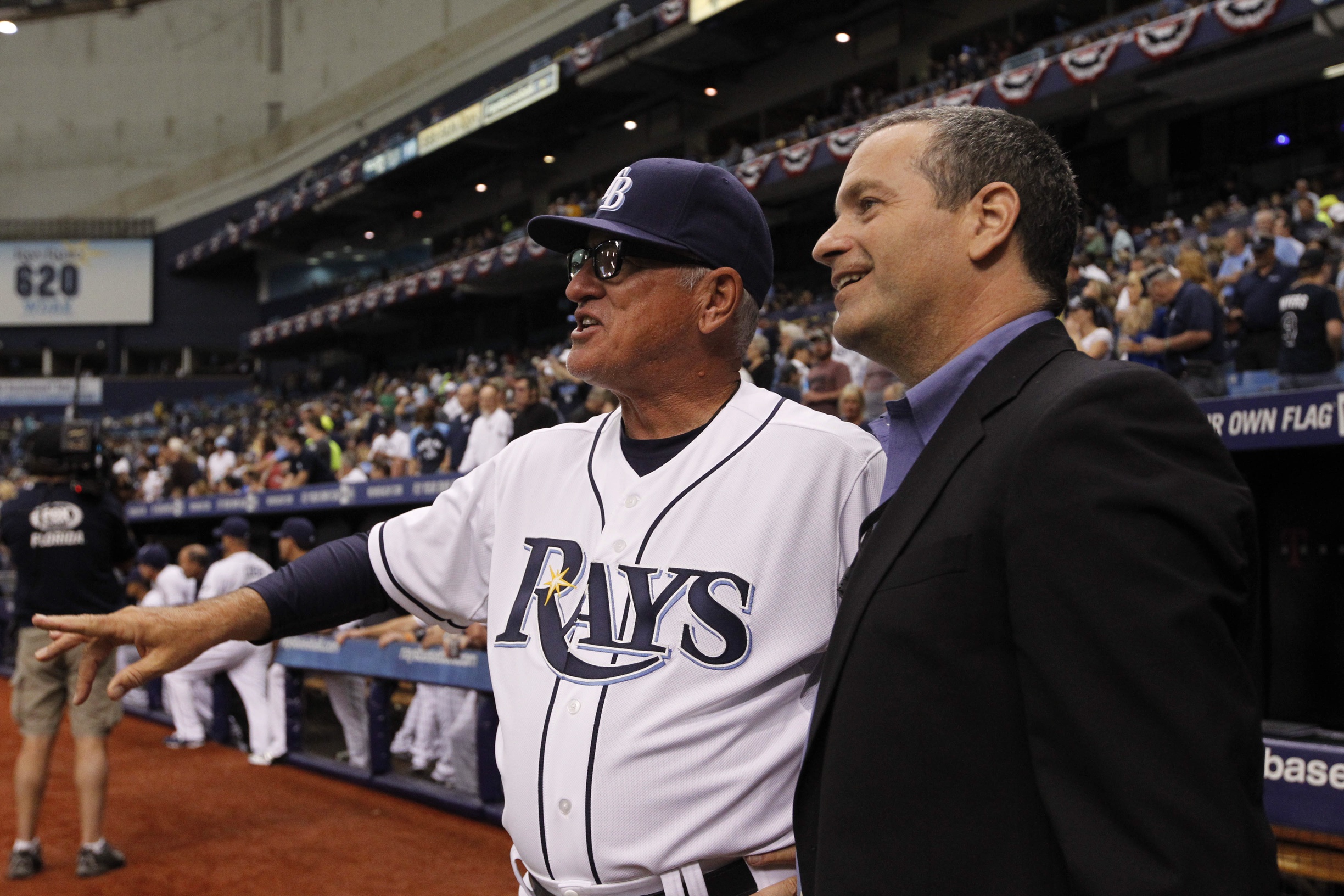 The Rays are regarded as one of the smarter, more analytics-driven organizations in baseball. Was it your vision to become one of the more analytics-driven teams when you first took over?
Stuart: It was absolutely a large part of the plan when we took over.
The Rays were in the news back in Spring Training when they played in Cuba; how was that experience?
Stuart: It was tremendous. I felt like I was back in time. First off, we took Eastern Airlines, which had been out of business for probably thirty years. Having no cell service, the old baseball stadium and the old cars felt like a trip back in time. In addition, the island is baseball crazy. The food was excellent and the people could not have been nicer and more welcoming. Having our president there was the icing on the cake.
What are your thoughts on the new rules regarding replay and sliding into second base and home plate?
Stuart: Not a big fan of either. They take away from the natural flow and movement of the game. Before players get to the Major Leagues they have played thousands of games without replay. These rules, which are quite nuanced, rely in a large part on replay.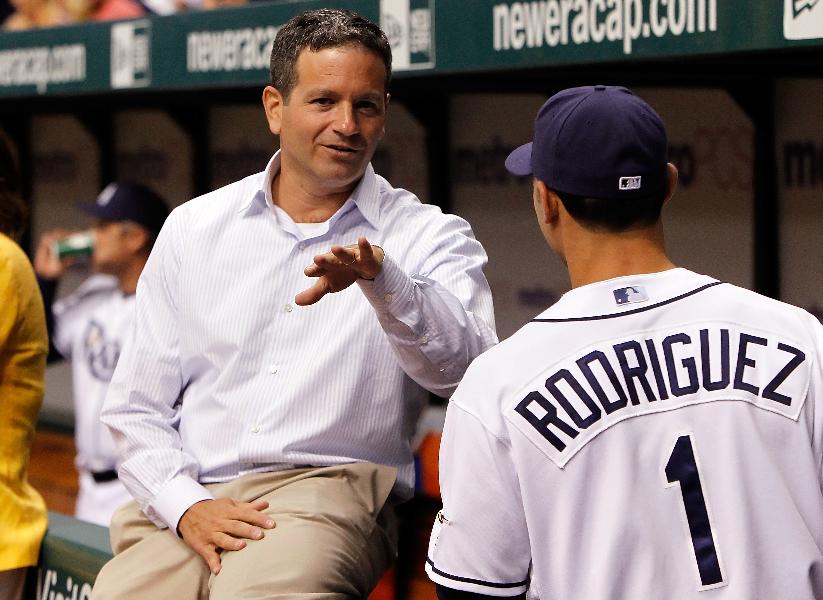 If you could own another sports franchise in another league, which league would it be?
Stuart: I have looked at and considered ownership in the other three [main] sports, ultimately deciding that I just don't care for them as I do baseball. If your heart isn't in it, I see no great reason to own a sports team, but that's just me. If I were going to purchase a team in a sport, it would probably be lacrosse.
We're curious, why lacrosse?
Stuart: I enjoy the sport and there are so many kids (boys and girls) who have taken to it, all over the country, not just the northeast. I believe it has a good amount of future growth ahead.
And, last question, if you had to make a Mount Rushmore of Tampa Bay Rays greats, who would be it?
Stuart: Evan Longoria (Longo), Ben Zobrist, Carl Crawford, and David Price.