After being down three games to one with poor performances from their star players, the Warriors seemed to hit rock bottom last week. Or, at least that's how the media made it seem. Talk about how overrated and un-clutch Steph Curry and the Warriors are was ubiquitous on just about every sports media outlet. Everyone was counting them out. This is the unanimous MVP? This is the team with the best record in NBA history, now down 3-1 to the Thunder? Yeah, it is. And you should consider yourself crazy if you thought they were going down without a fight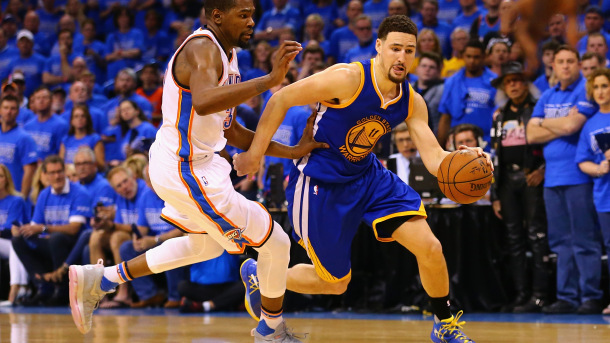 The Warriors are made up of players who have been doubted throughout their careers and have overcome adversity. Klay Thompson, known for his shooting ability out of Washington State, was criticized for his defense. People believed it would hinder his ability to be anything more than a spot up shooter in the NBA. Draymond Green spent four years at Michigan State until he was drafted late at 35th overall. And then there is Steph Curry, who only had one Division 1 scholarship offer out of high school, from Davidson. During his first couple of years in the NBA, Curry had to battle ankle injuries that forced him to miss a number of games. Bottom line is, these players have been doubted before and all have risen to become top players in the NBA. Being down 3-1 in the Conference Finals was just yet another challenge this group yearned to overcome.
Steph Curry was the focal point of the criticism dealt by the media. This was no surprise, people love to be able to point fingers at a specific person. And what better player to blame than the MVP of the league. But after a year of constant praise, everyone seemed to suffer from recency bias. Curry was attacked for being a unanimous MVP based on his production in the Conference Finals. His clutch gene was in question along with his ability to contribute if he was having an off shooting night. Game 5 and 6 were the perfect stage for Curry to silence the criticism. While playing with an intensity that seemed to overshadow Russell Westbrook's, Curry scored 31 points in both contests. But his contributions went beyond scoring points. He averaged 8.5 rebounds and 7.5 assists, while collecting five and two steals in Game 5 and 6 respectively. As far as his clutch shot making ability, Curry hit a couple three pointers along with a tough bank shot over a larger Kevin Durant to seal the Warriors victory in the defining moments of the Game 6. Granted without one of the best shooting performances in playoff history from Klay Thompson the Warriors wouldn't have even been in the position to win the game, but Curry did what great players do and despite an off shooting night came through in the clutch.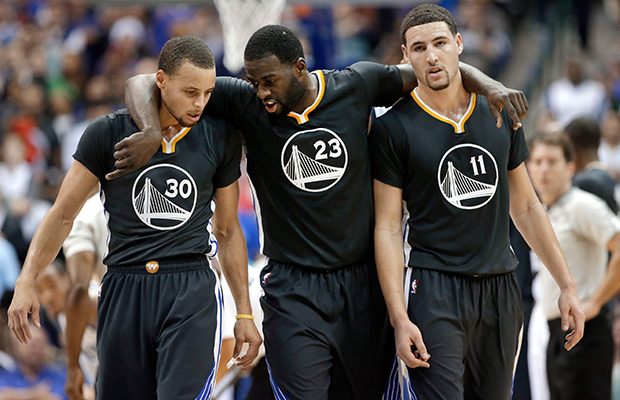 Despite all the odds, Golden State managed to work their way to a Game 7 on their home court. After dropping two in a row, the pressure now shifts to Oklahoma City to win on the road. Durant and Westbrook have struggled to find their way offensively the past two games, as neither has been able to shoot over 40%. In Game 6 alone, the tandem was a combined 1-13 from beyond the arc and were outdone by Curry and Thompson, who were 17-31. That's a lot more points on much more efficient shooting from the Splash Bros and a main reason why they were able to win. Game 7 will come down to which offense is hotter. Will Curry and Thompson continue their three-point prowess, or will Durant and Westbrook be able to get out in transition and wreak havoc like they did in the beginning of the series? The answer to this question will determine who will be joining LeBron and the Cavs in the NBA Finals, and who will be going home.