You're reading The Morning Mando, a column released on Monday, Wednesday, and Friday mornings about four of the most intriguing stories in sports.
In today's edition, I'll break down what went right for the Warriors in their win over Oklahoma City last night and discuss why the pressure is firmly on the Thunder heading into Game 6. I'll also look ahead to the top storylines in this year's Stanley Cup Final between the Pittsburgh Penguins and San Jose Sharks. And I'll also talk about some big international sporting events that are taking place this weekend, including Saturday's Champions League Final in Milan and the Monaco Grand Prix which takes place on Sunday. 
---
Pressure on Thunder as Series Heads Back to Oklahoma City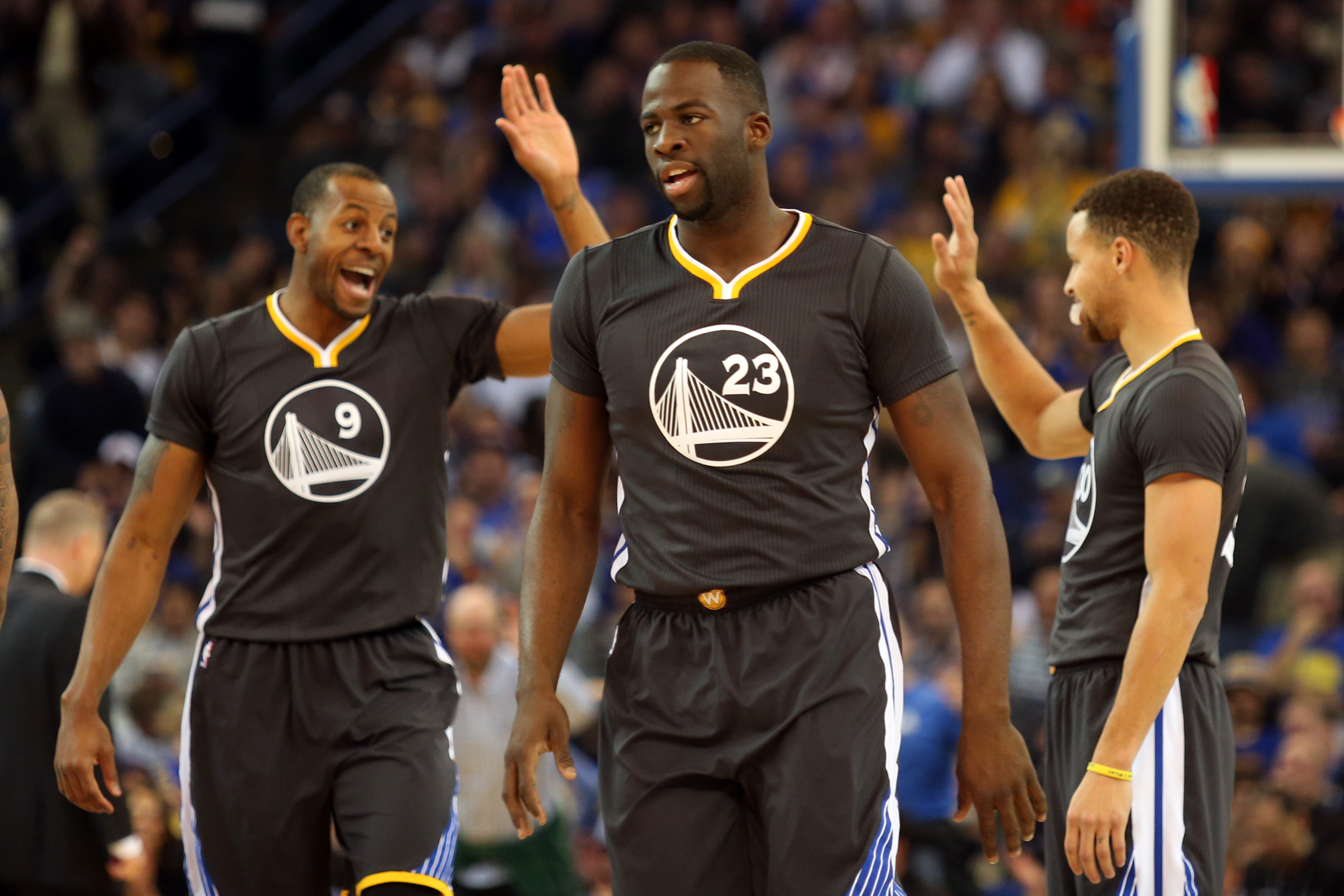 Facing elimination, the Golden State Warriors regained their swagger in a 120-111 win over the Oklahoma City Thunder. In my estimation, it was Golden State's most complete performance of the series, which should serve them in good stead as the series heads back to Oklahoma City Saturday night.
There was a lot to like about the Warriors Game 5 victory, but I'll point out three things in particular.
Stephen Curry was assertive: In order for Golden State to climb out of a 3-2 hole, Curry needs to be as much of a presence offensively as Kevin Durant and Russell Westbrook have been for the Thunder up to this point. He was exactly that last night. While Curry could still cut down on some reckless turnovers, he also did a great job attacking the paint and being active on the defensive end (although apparently not according to Russell Westbrook).
Golden State was much better defensively: The Warriors set the tone of the game by limiting Oklahoma City to one of its worst shooting quarters of the series in the first. And by the end of the game, it was clear based on a number of stats that their defensive performance was much improved. After being significantly outrebounded in all three of their losses, Golden State finally had the edge in total rebounds. The Warriors also had the clear edge in points in the paint (48 to 30). But I think the key stat was that after allowing a little more than 120 points per 100 possessions against the Thunder in Game's 3 &4, the Warriors held them to only 109.1 points/100 last night. With the way the Warriors are capable of scoring, two more defensive performances like last night should be enough to win the series.
The Warriors bench outplayed Oklahoma City's: One of the keys to Oklahoma City being able to take a 3-1 advantage was that they were getting solid production from the likes of Dion Waiters, Steven Adams, and company. But in Game 5, it was the Warriors supporting cast who showed up: Marreese "Mo Buckets" Speights had 14 points in nine minutes, Andre Iguodala had eight assists to go along with eight points, and Andrew Bogut had his first double-digit rebound game of the series. In all, the Warriors bench outscored the Thunder's 30-13.
Oklahoma City, though, should be commended for the way they hung around even though you could tell it wasn't going to be their night. With that said, as we head towards Game 6, the pressure is firmly on the Thunder. The main reason why is that the Warriors thrive off momentum, and that's exactly what they have after their Game 5 win.
The other reality the Thunder are starting to confront is that the Warriors are the better team. Now, that doesn't mean Oklahoma City can't win this series, or else I wouldn't have picked them. But the numbers don't lie. In terms of point differential, the Warriors were the superior team in the regular season. In terms of efficiency, they were also better offensively and defensively. And on top of that, the Warriors are the superior shooting team and possess the deeper bench. What this means is that the longer this series goes, the greater chance the better team has to win.
So what does Oklahoma City need to do to close this series out? It starts with dominating the glass once again. The Thunder owned the boards in their wins, but, as already mentioned, the Warriors had the advantage in Game 5. Moreover, the Thunder will need more from their supporting players as well because Durant and Westbrook weren't the problems on Thursday night. The troubling sign for the Thunder, though, is that they will need Golden State to not be as sharp as they were in Game 5. Simply put, there's no team that can stop the Warriors if they are on.
Game 6 will be one of the most highly-anticipated non-NBA Finals games I can remember. I'll hold off on making a prediction until tomorrow, but I'll end by saying that Oklahoma City better hope that Golden State doesn't have their mojo back.
---
Top Four Storylines in Stanley Cup Finals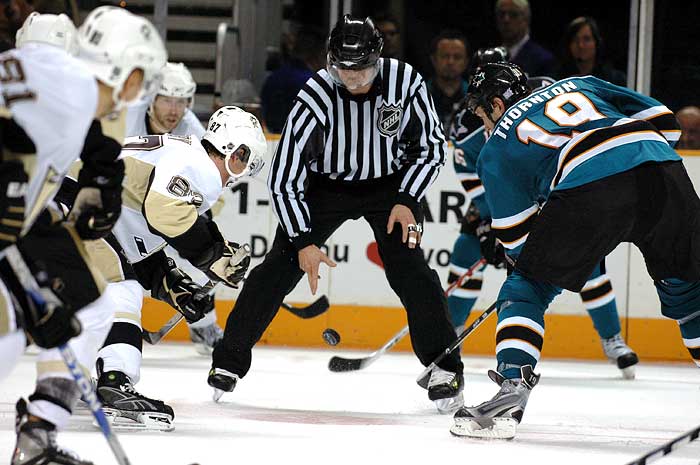 Once again, we have a Stanley Cup Finals matchup that practically no one saw coming. The Penguins being here isn't much of a surprise. After a slow start to the season, the Penguins turned things around after interim coach Mike Sullivan took over and they have thrived since. Even though the Tampa Bay Lightning gave them all they could handle, I'm sure many expected the Penguins to be here after ousting the top-seeded Washington Capitals.
The San Jose Sharks are a more interesting case. I've always thought of the Sharks as the Georgetown Hoyas of the NHL. They'll have great regular seasons and end up with a fairly high seed in the playoffs; and then, just when you expect them to make a deep run, they'll falter to an eight-seed or blow a 3-0 series lead.
But this is a different Sharks team. Many expected the Los Angeles Kings to defeat them in Round One; yet the Sharks won that series with relative ease, setting the tone for what was to come. They then took down the Nashville Predators in seven games and dispatched a very good St. Louis Blues team in six, notching two impressive three-goal road victories in the process.
Pittsburgh may have the big names, but San Jose can play. So while I organize my thoughts as to how this series will play out over the weekend, here are the top four storylines you should be watching for when the Cup Finals begins on Monday night.
Long-Awaited Cup Appearances from Both Teams 

Sure, San Jose has waited twenty-five years to appear in it's first Cup Final, which is tremendous because the energy in San Jose's SAP Center should be turned up to eleven. But Pittsburgh, meanwhile, has had a rather long wait of their own to get back on this stage. After beating Detroit in the 2009 Stanley Cup Finals, Sidney Crosby and the Penguins were assumed to be the next NHL dynasty. That didn't materialize. Injuries to Crosby and Evengi Malkin coupled with a shocking playoff loss to the Montreal Canadians in 2010 derailed the first few years after their Cup win. Then the Penguins hit a bit of a snag when coaching changes and disappointing first-round exits had Pittsburgh fans wondering what went wrong. Now the Penguins are back and as loaded as ever. I sometimes knock the NHL because it lacks intriguing storylines with many of its big-name players, but with Crosby and Malkin in this series, that is certainly not the case.

If You Like Goal-Scoring, This Series Will Satisfy You 

Giddy up, hockey fans: the two most prolific teams in this year's playoffs are squaring off. San Jose and Pittsburgh rank first and second respectively in goals this postseason, which should make for a highly-entertaining Final. That isn't some new trend either- the Sharks and Penguins were both in the top five in goal scoring in the regular season too. Better yet, these teams are even more impressive on the power play. San Jose, in particular, has one of the league's best special teams units. Surprisingly, their's is much better statistically than Pittsburgh's, which is shocking considering they have what I believe is the deadliest unit  in hockey with Crosby, Malkin, Kris Letang, and Phil Kessel all bearing down on opposing goalies.

Controversy in Net for the Penguins?

Matt Murray started and won Pittsburgh's final two games against Tampa Bay to clinch the series. Yet former starter Marc-Andre Fleury is back from a concussion. Might this spell trouble for the Penguins? I noted how before Game 6 between San Jose and St. Louis, I was skeptical of the Blues' chances considering they were making another goalie change. At this point in the season, the teams that win the Stanley Cup are set as to who their starting goalie is. Considering San Jose is firmly behind Martin Jones, I wonder if Pittsburgh will make any changes in net if Murray, the presumed starter for Game 1, has a bad game early in the series.

Many Big Names Looking for First Cup

And I'll end this article by talking about some of the marquee players in search of their first Cup. This is something I love about the NHL. More than any other sport, it pays special attention to the veterans who have worked their whole careers to hoist the world's most iconic trophy. While some members of the Penguins, namely Phil Kessel, will be in search of their first cup, the three most notable veterans in this series all play for the Sharks. San Jose center Patrick Marleau was the Sharks' second overall pick back in 1997, and has been their longest tenured player in their history. This will be his first shot at the Cup. In that same draft, Joe Thornton was picked first overall by the Boston Bruins and then was shipped to San Jose in 2005. He has been a Shark since, and after seventeen years in the NHL, Thornton will suit up in the Cup Finals for the very first time. Lastly, there's Joe Pavelski, another long-time Shark who joined the team in 2005 and has endured many disappointing playoff exits with Marleau, Thornton, and other Sharks such as Brent Burns and Logan Couture. On Monday night, he and the rest of the Sharks will begin their quest to bring home their first Stanley Cup title in franchise history.

---
Champions League Final: I Like Madrid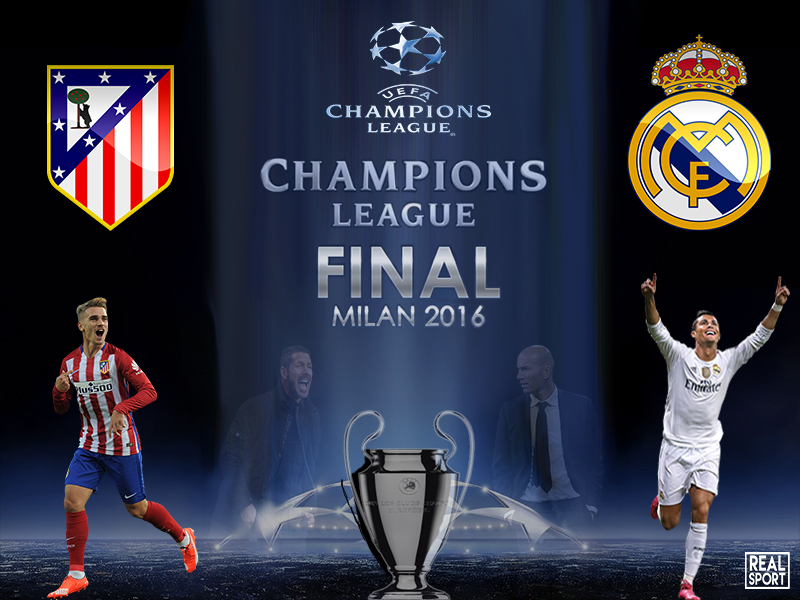 If you're looking for soccer analysis from Check Down, you're better off consulting Mr. Fronte. That being said, I have a right to take a stab at predicting tomorrow's Champions League Final between Real Madrid and Atletico Madrid.
My initial thought was to take Real Madrid because, you know, they're Real Madrid. But then I began to look more closely. Atletico Madrid has not only won five out of their last six La Liga matches against Real Madrid (the other result was a tie), but they also won their previous Supercup match against them as well. Real Madrid did win the last really meaningful game between these two squads- a 1-0 win in the 2015 Champions League quarterfinal. But if you look at the scores from these matchups, Real Madrid hasn't generated much offense. In fact, in their last ten meetings, Real Madrid has only scored six goals. In their last five meetings, Cristiano Ronaldo hasn't even scored a single goal.
It seems like this will be a very low-scoring game. I'm not sure if that gives any team a real advantage, but I'm going to go with Atletico Madrid because they have already defeated the likes of Barcelona and Bayern Munich to reach the final. Also, one of my most trusted betting websites, Sports Insights, says that sharp money is betting on Atletico, not Real. So I'm on the record: Atletico Madrid will win its first ever Champions League title with a 1-0 win over their crosstown rival.
---
The Monaco Grand Prix and Nine Other International Sporting Events That Should be on Your Bucket List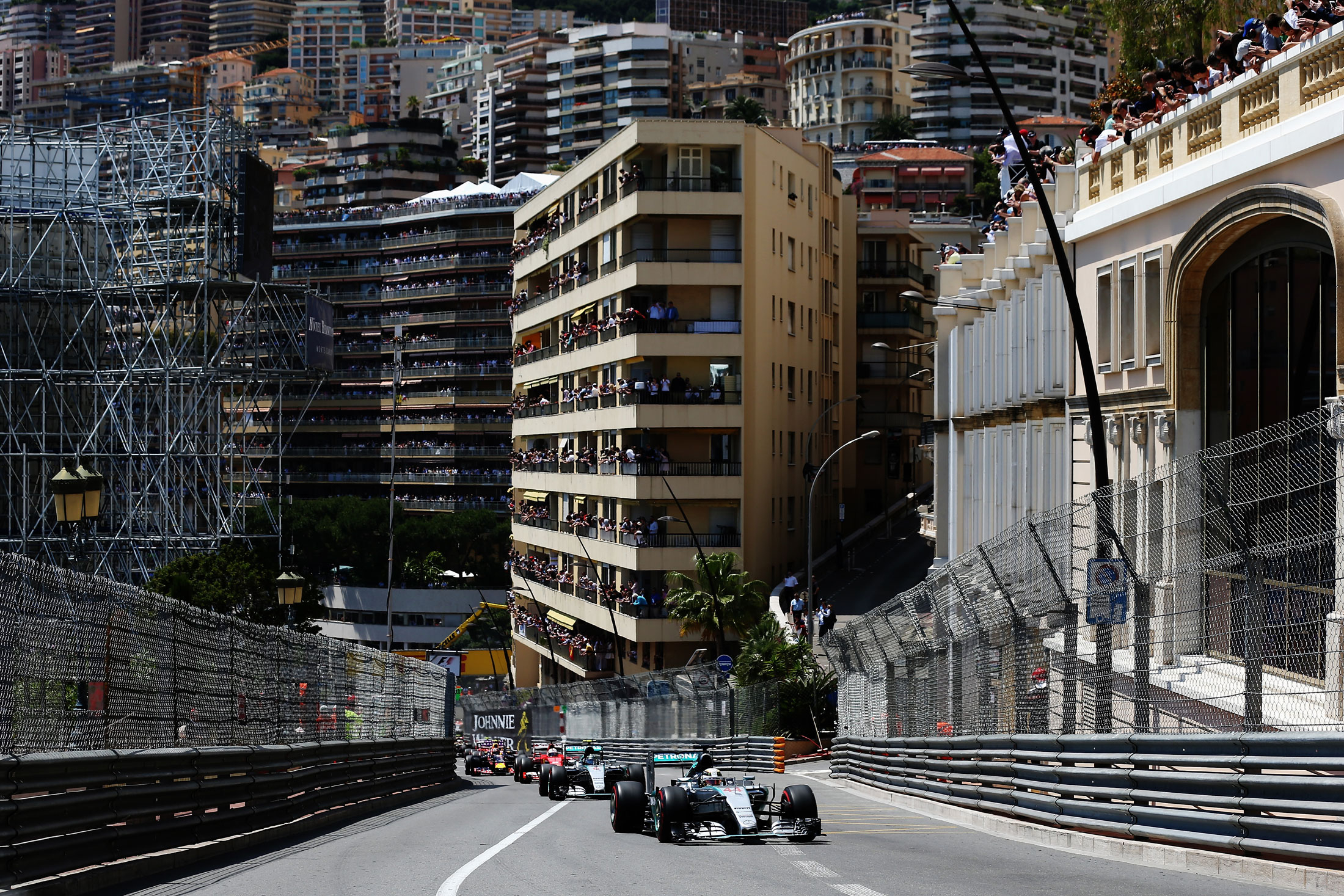 In other international sports news, low-key one of my favorite sporting events of the year, the Monaco Grand Prix, takes place this weekend. Look, I can't tell you much about Formula 1 Racing. I just know I like fast cars whipping around corners in front of fancy yachts and the world famous Monaco Casino.
From what I've read, the Monaco Grand Prix may actually be a better event to watch on television if you're interested in following the actual race. Nonetheless, the unique backdrop to watch the world's most famous race puts the Monaco Grand Prix near the top of my list of international sporting events I'd like to attend. With this in mind, here are nine other events on my list.
Wimbledon

I want to get the world's biggest tennis tournaments out of the way first. Wimbledon is a must because it's arguably the world's most prestigious tournament.

French Open

The weather just always seems so splendid.

Australian Open 

I usually don't catch much of the Australian Open because it takes place right in the thick of the NFL playoffs, but I'd love to go to one some day because the backdrop of Melbourne overlooking the stadiums looks spectacular.

FIFA World Cup Final 

Now I'll move to some of the bigger events, and the World Cup is arguably the grandest one of them all. I'm even willing to admit that it's a greater spectacle than the Super Bowl. It's a must.

Summer Olympics & Winter Olympics 

I wish I was going down to Rio this year, but I'm hoping one day to go to both the Summer and Winter Olympics, mainly just to see the opening ceremonies.

Champions League Final 

Wasn't I just talking about this?

24 Hours of Le Mans

I'll conclude this list with two uncommon sporting events, both of which have to do with racing. The first is the 24 Hours of Le Mans, which many say is an unbelievable and truly unique spectacle. Do people bring sleeping bags to this thing?

Abu Dhabi Grand Prix

Check out these images. That's why I want to go to this race.