You're reading The Morning Mando, a column released on Monday, Wednesday, and Friday mornings about four of the most intriguing stories in sports.
In today's edition, I'm doubling up on Western Conference Finals articles once again because there is too much to talk about. But in addition to questioning Stephen Curry's title as the best player in the game and discussing how great an upset we are watching, I'll also talk about the seven most surprising and disappointing players in baseball so far and whether or not there will be a Game 7 in the NHL's Western Conference Finals. 
---
MVP's Aside, Stephen Curry is Not the Best Player in Basketball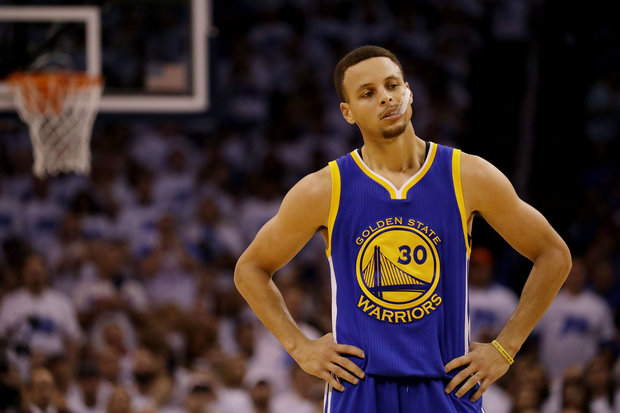 After another resounding win in Game 4, the Oklahoma City Thunder officially have the Golden State Warriors on the brink of elimination. I wanted to say that after their Game 3 win because I was confident the Thunder would take care of business again at home, but I held off because I didn't want to jinx them. I also didn't want to discredit the 73-win Warriors because whenever they have been doubted before, they have proved everyone horribly wrong.
I have two primary observations from this game. The first is regarding MVP Stephen Curry. He was awful last night, shooting 6-20 from the field and 2-10 from three-point range to go along with 6 turnovers. But those stats, in my view, mask how bad Curry truly was. He looked timid at times, passing up shots he would normally take. He also looked lazy, as evidenced by his 6 careless turnovers, and he looked unfocused, as evidenced by his handful of missed layups. I've heard rumblings that Curry may not be fully healthy. While I'm not doubting that he may not be 100 percent, no one was saying Curry was injured after he erupted in Game 2, so I think the likeliest explanation is that Curry is being completely outplayed by Russell Westbrook and Kevin Durant.
This brings me to how Curry was voted the first ever unanimous MVP. I want to approach this topic carefully because Curry definitely deserved to be the MVP of the regular season. But based on how much better Westbrook and Durant have played than Curry as well as how strong LeBron James has played this postseason (for the most part), I think it's clear that Stephen Curry is not the best player in basketball. I think an argument could be made for Curry as the best regular season player because, generally speaking, the defense in the regular season is not as tight as it is in the playoffs. This is what allows Curry to get free and make a whole bunch of three-pointers.
But in the playoffs, when the intensity ramps up, we have seen that not only has Curry been far less effective, but I'd argue that his playoff struggles could be traced back to last year as well. I had previously discredited those who said the Warriors championship run last year was lucky in the sense that they avoided the three heavyweights in the Western Conference- the Spurs, Clippers, and the Thunder, who were without Kevin Durant for most of last year. But now I am starting to give those Warriors naysayers validity. The reality is that, while Curry was terrific against the likes of Houston and Memphis, those teams, as evidenced by their lack of success this year, aren't very good. Moreover, they also avoided a healthy Cavaliers team in the NBA Finals, and I'm sure we all remember how LeBron James took over the first half of that series by himself and how Matthew Dellavedova (Matthew Dellavedova!) gave Curry fits. In essence, the Warriors lucked out by not having to face the toughest teams in the NBA on their way to their first title, which inflated our perception of Curry as the best player in basketball prematurely.
The point is this: since I believe Stephen Curry has not been great when it matters most, he can't be regarded as the best player in basketball. Is he in the top five? Absolutely. Even having him in the top three is acceptable. But I think it's clear that based on what we have seen in this series so far, I'm taking Durant, James, and probably Westbrook as well over the unanimous MVP.
---
Oklahoma City is Poised to Pull Off One of Greatest Upsets in NBA History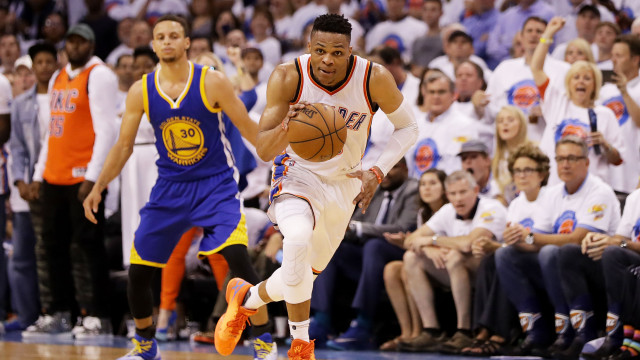 My second observation from the Thunder's win last night was this: with another victory, the Thunder will pull off one of the greatest upsets in NBA history. Sure, upsets aren't the same in the NBA as they are in other sports like the NHL and college basketball, so I get how this might not feel like an unbelievable upset. And after all, how big of an underdog can a team with two of the best players in the game on the same team be?
But let's look at how this potential upset compares to other historic NBA upsets in terms of differences in win totals and point differential per game. For the record, Golden State finished 73-9 with a point differential per game of +10.8 and Oklahoma City finished 55-27 with a differential of +7.3. The fifth biggest upset, according to that article I linked, was in 2011 when the eighth-seeded Memphis Grizzlies (46-36, +2.3) upset the 61-win San Antonio Spurs (61-21, +5.7). That upset was shocking, but the difference in those two teams' win totals (15) and point differential (3.4) is a little smaller than the difference between the Warriors and Thunder win totals and point differential (18 and 3.5 respectively).
Next on that list of great upsets was when the Boston Celtics (50-32, +3.7) upset the top-seed Cleveland Cavaliers (61-21, +6.5) in the 2010 Eastern Conference Semifinals. Again, the difference in win totals (11) and point differential (2.8) is smaller than the spread between OK City and Golden State. After that, there is the 2004 NBA Finals, when the Detroit Pistons (54-28, +5.8) upset Kobe, Shaq, and the Lakers (56-26, +3.9). The Pistons actually had the superior point differential, which makes me question how big of an upset this really was. But I suppose it only proves my point that the Thunder beating the Warriors would be a superior upset.
The next two upsets on this list, admittedly, are greater upset than if the Thunder beat the Warriors. In 1994, when the Denver Nuggets became the first eight seed to knock off a one by beating the Seattle Super Sonics, the 42-win Nuggets were clearly inferior than the 63-win Sonics, owners of the league's highest point differential that year at +9.0. And in 2007, which many say is the greatest playoff upset in NBA history, Baron Davis and the Warriors (42-40, -0.3 point differential) knocked off Dirk Nowitzki and the 67-win Mavericks in what was a 25-win difference between the two squads.
Nonetheless, if the Thunder close out Golden State in one of the next three games, it is clearly one of the biggest upsets of all-time. I could also argue that the Thunder's win over San Antonio in the semifinals could go down as one of the bigger upsets of all-time as well.
Taken together, the fact that the Thunder are on the verge of defeating not one, but two of the greatest regular season teams of all-time is historic. While all the talk this season has been whether the Warriors would surpass the '96 Bulls, it's the Oklahoma City Thunder, who are on one of the most impressive postseason runs ever, staking their claim as one of the greatest teams of all-time.
---
Surprise Studs & Duds of MLB Season (So Far)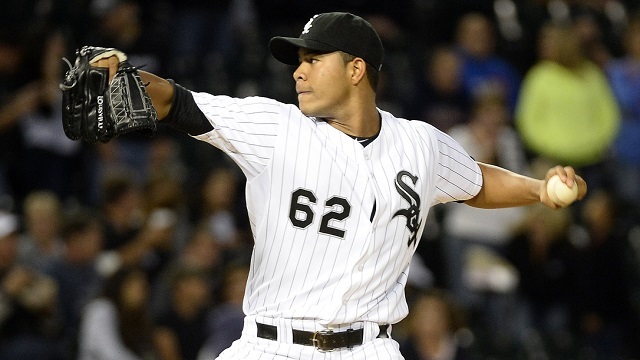 We're roughly a third of the way through the MLB season, which means I think there is a large enough sample size to evaluate who the most surprising and disappointing players have been. So without further ado, here are seven surprise studs followed by seven duds.
Surprise Studs
Jackie Bradley Jr., OF Boston Red Sox 
I'll start with JBJ because he's the hottest player in baseball right now. With a hit to lead off last night's game against Colorado, Bradley extended his hitting streak to 28 games. He's probably not going to catch Joe DiMaggio, but hey, he's halfway there.
Everyone knows Bradley is one of the better defensive outfielders in the game, but what makes his streak so impressive, and so surprising, is that Bradley has always been labeled as a weak hitter. And that label was not incorrect because in 2014, you could make the argument that Bradley was the worst hitter in baseball. But it seems Bradley's days of sub .200 batting averages are over because he's now hitting .342 and is third in the MLB in slugging percentage. Surprising indeed.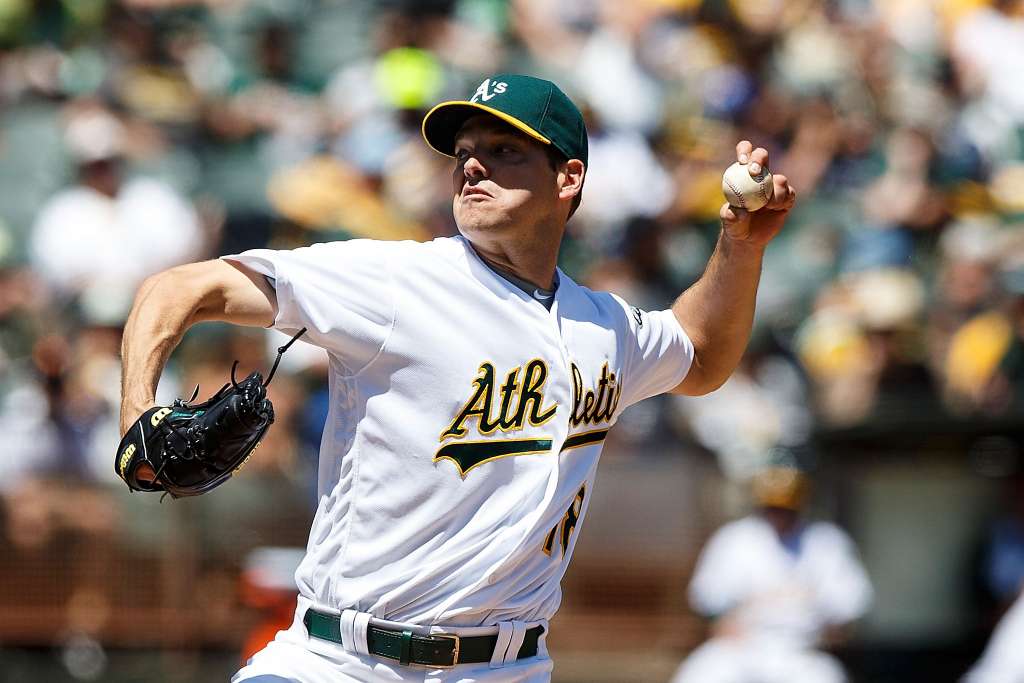 Rich Hill, SP Oakland Athletics 
Rich Hill: the reason I wanted to do this list. The 36 year-old journeyman is having a career year for the A's, which is the seventh organization he has been a part of. But Hill isn't just having a great year by his standards. If it weren't for Chris Sale and Jose Quintana (more on Quintana shortly), Hill would be the AL Cy Young winner if the season ended today. Don't believe me? He's averaging 10.14 strikeouts per nine innings and ranks second in ERA and third in WAR among AL starting pitchers.
Daniel Murphy, 2B Washington Nationals
I wrote a couple weeks ago about how Murphy was poised to regress after a hot start to the season. And while his batting average has dipped from when I wrote that article to now (.409 vs .389), he's still doing great! One key thing to note with Murphy's success this year is that his Hard% (hard hit ball percentage) has increased to 40%, which is a big leap compared to his career average of 28.6%. So after all the naysayers said his October power surge last fall was a fluke, it appears that he has carried over some of that mojo to this year.
Nomar Mazara, OF Texas Rangers
What makes Mazara's season surprising is that he was hardly on anyone's radar to win the American League rookie of the year before the season began. But the 21-year old rookie has made such an impact in his first couple months with the Rangers that they have already had him hitting in the 3-hole. In addition to getting it done offensively, Mazara has already established himself as one of the better defensive outfielders in the league as well. Without question, the Rangers should be pleased with how quickly Mazara is developing.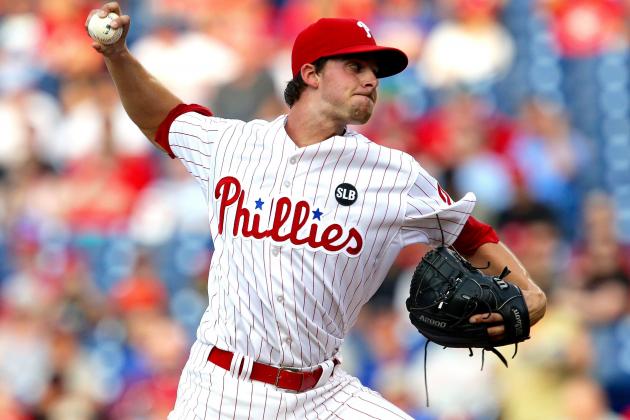 Aaron Nola, SP Philadelphia Phillies 
Vincent Velasquez, SP Philadelphia Phillies
I lumped these two young studs together because they are the main reasons why the Phillies have been one of the most surprising teams in baseball. Nola, in particular, has been absolutely fantastic. He ranks very highly in many key categories, such as K/BB ratio and FIP (Fielding Independent Pitching).
Velasquez has been impressive as well. Despite a very rough last outing in which he allowed three home runs, Velasquez ranks very highly in K/9 (strikeouts/nine innings) and has a respective FIP as well. Considering that not much was expected from not only Nola and Velasquez, but the Phillies in general, their success certainly comes as a surprise.
Jose Quintana, SP Chicago White Sox
Chris Sale has received a lot of credit for Chicago's early season success, but people should realize that Jose Quintana has been equally as important. Even though Sale has the better record and a slightly lower ERA, Quintana has actually been a tad more valuable in terms of WAR and has a lower FIP than Sale. So while Sale deserves a lot of credit for the way he has pitched this year, let's not neglect how Quintana has stepped up his game to become one of the better pitchers in baseball.
Surprise Duds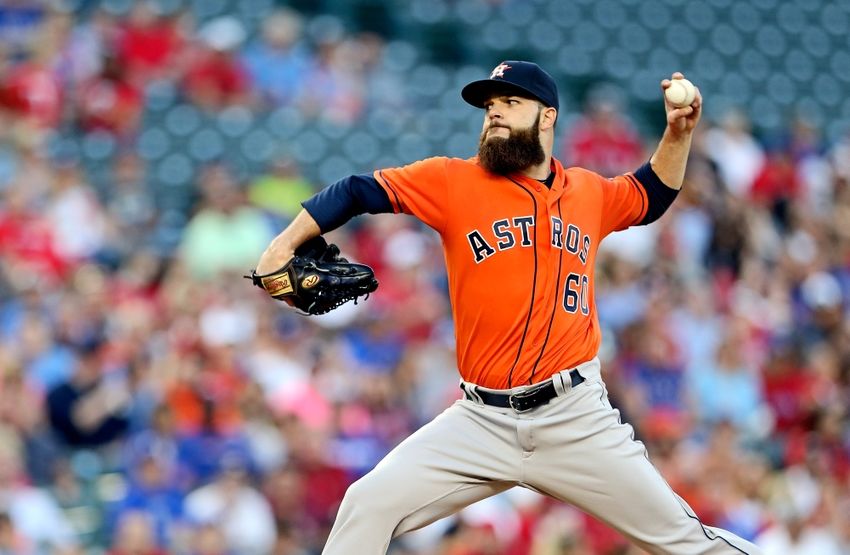 Dallas Keuchel, SP Houston Astros 
Keuchel's struggles this year have been well documented. His ERA has doubled relative to his Cy Young season a year ago, but Keuchel's struggles are deeper than that. Most notably, his K/9, BB/9, and HR/9 have all increased substantially. Given how dominant he was last year, Keuchel stands out as the most notable disappointment on this list.
Prince Fielder, DH Texas Rangers
Fielder's days as one of the league's elite hitters have been over for a few years. He did, however, hit well last year: his .305 average, after all, was the second highest mark of his career. But this year, Fielder's been a below replacement-level player, as evidenced by his -1.1 WAR. That alone makes this former All-Star one of the most disappointing players in baseball thus far.
Luis Severino, SP New York Yankees 
Severino came into this season with a lot of hype, especially since he was impressive in limited action last year. But before landing on the disabled list, Severino was a disaster, going 0-6 with a 7.46 ERA. He was so bad that there are theories as to whether his latest injury was a reason for some of the pressure to be taken off the 22-year old.
Carlos Gomez, OF Houston Astros
How bad has Gomez been this year? On top of being a sub-replacement level player, Houston's big acquisition from last year's trade deadline is striking out 34% of the time and has yet to hit a home-run. Simply put, he's not been what the Astros hoped for.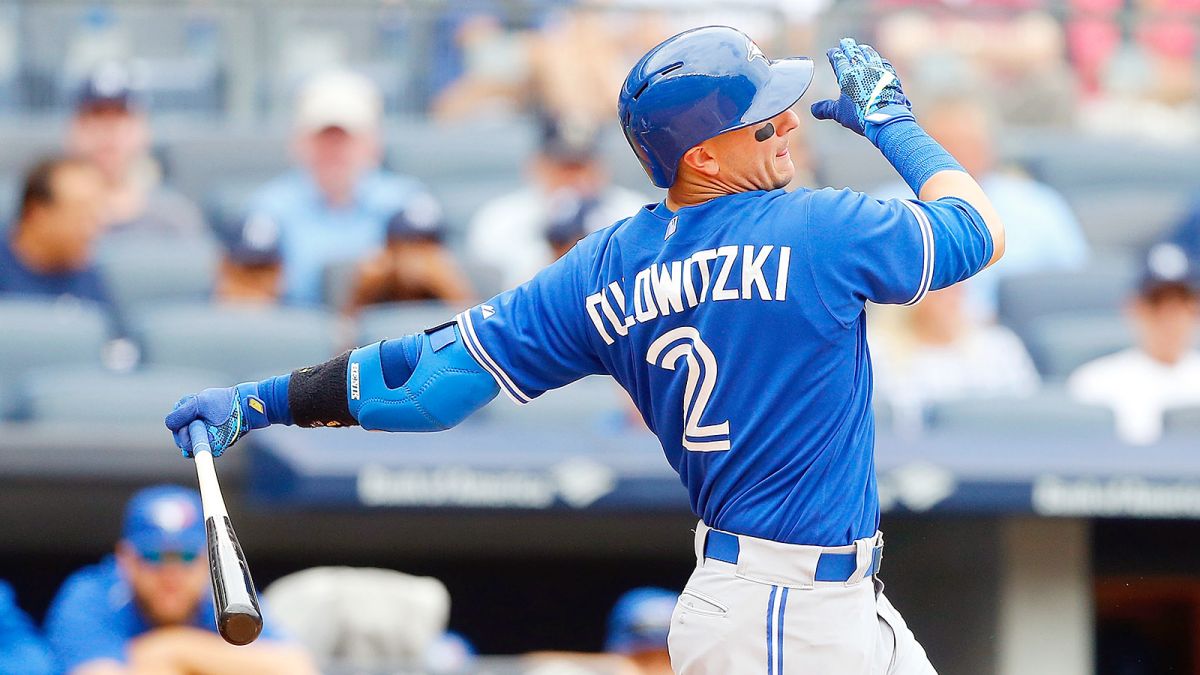 Troy Tulowitzki, SS Toronto Blue Jays
Russell Martin, C Toronto Blue Jays
Both Tulowitzki and Martin are major reasons why the Blue Jays have fallen back to Earth this year. Tulowitzki, who was once regarded among the MLB's elite, is only hitting .205 and is posting career lows in on-base percentage and slugging percentage. Martin, meanwhile, has been even worse. He's only batting .172 and he is striking out a staggering 33% of the time, up from only 21% last year. You'd think these guys will turn their seasons around soon, but who knows?
Sonny Gray, SP Oakland Athletics 
Like Dallas Keuchel, Sonny Gray is another ace who has been extremely disappointing this year. His ERA has leaped to 6.19 and he now finds himself on the disabled list. It's too bad because Gray has emerged as one of the game's better pitchers over the last three years, but it seems like this season will be a big step backwards.
---
There Will Be a Game 7 in Pittsburgh; Will There Be One in St. Louis As Well?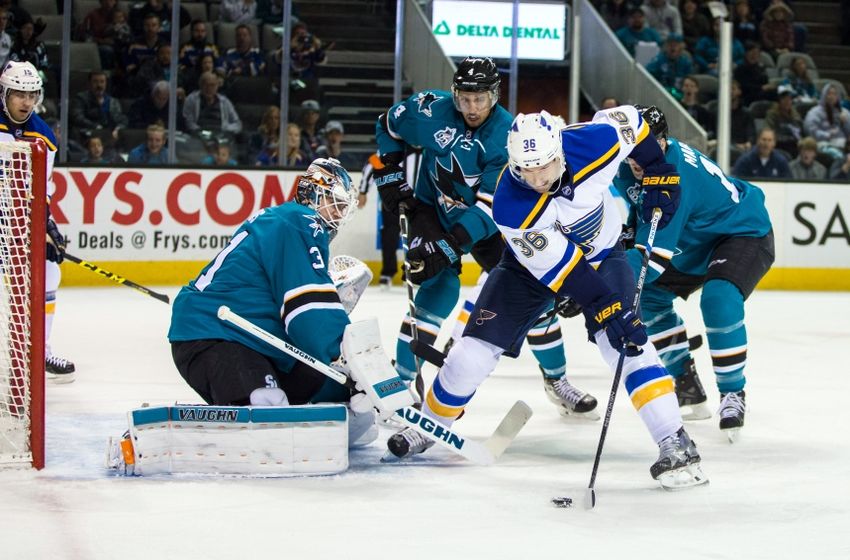 The Pittsburgh Penguins held off the Tampa Lightning last night to force a Game 7 back in Pittsburgh. This is the second straight year the Eastern Finals will go to a seventh game, and it could be the third straight year for the Western Finals depending on what happens tonight.
The San Jose Sharks hold a 3-2 lead over the St. Louis Blues and are on home ice in a close-out situation. But don't expect the Blues to go down lightly. After all, this has been a very erratic series and you don't know what to expect from either side in net.
That being said, I like San Jose to win tonight for a couple of reasons. St. Louis is going back to Brian Elliott in net after turning to Jake Allen in the previous two games. It's not that I think this is a bad decision by Blues coach Ken Hitchcock because I personally think Elliott gives them a better chance to win, but I don't like the instability in goal at this point in the season. I think it gives San Jose an advantage because who knows what kind of confidence Elliott will have.
Also, I noted before they dropped the puck that the Sharks were the analytical favorite to win this series. In particular, San Jose is one of the more disciplined teams in the league in terms of taking penalties and they have one of the more prolific power play units as well. Given the inconsistency in net for St. Louis, I expect the Sharks to take advantage of any man advantages they receive.
I bet it will be close, but I think San Jose does enough tonight to oust the Blues and head to their first Stanley Cup Final.