The article was originally published in the latest edition of The Morning Mando.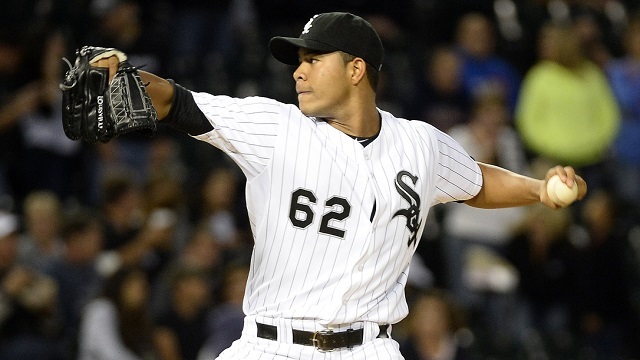 We're roughly a third of the way through the MLB season, which means I think there is a large enough sample size to evaluate who the most surprising and disappointing players have been. So without further ado, here are seven surprising studs followed by seven of the biggest duds.
Surprise Studs
Jackie Bradley Jr., OF Boston Red Sox 
I'll start with JBJ because he's the hottest player in baseball right now. With a hit to lead off last night's game against Colorado, Bradley extended his hitting streak to 28 games. He's probably not going to catch Joe DiMaggio, but hey, he's halfway there.
Everyone knows Bradley is one of the better defensive outfielders in the game, but what makes his streak so impressive, and so surprising, is that Bradley has always been labeled as a weak hitter. And that label was not incorrect because in 2014, you could make the argument that Bradley was the worst hitter in baseball. But it seems Bradley's days of sub .200 batting averages are over because he's now hitting .342 and is third in the MLB in slugging percentage. Surprising indeed.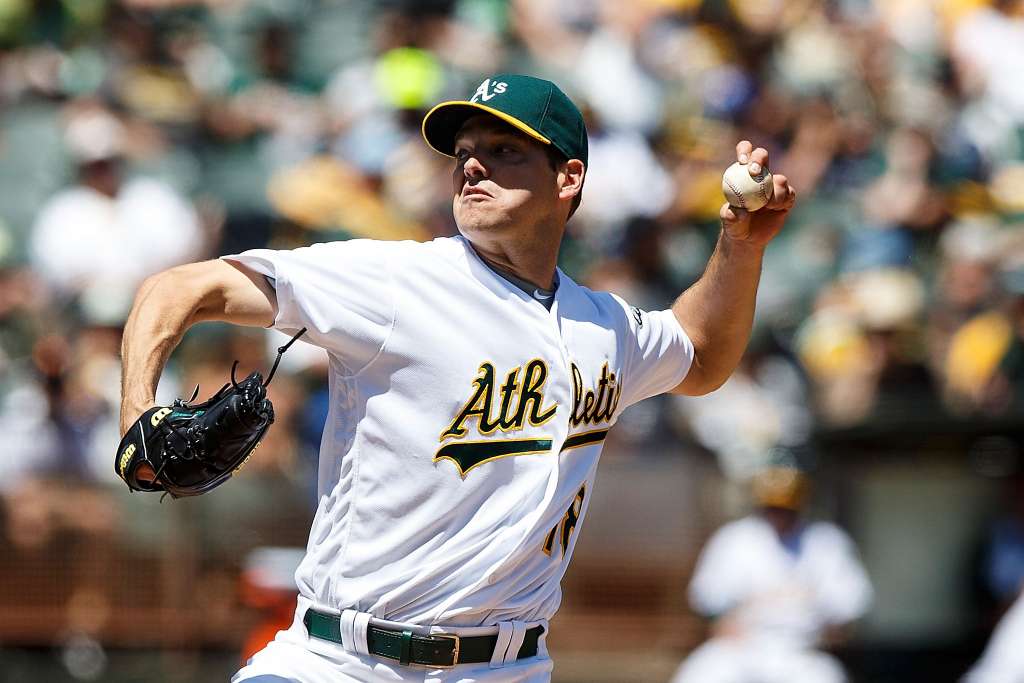 Rich Hill, SP Oakland Athletics 
Rich Hill: the reason I wanted to do this list. The 36 year-old journeyman is having a career year for the A's, which is the seventh organization he has been a part of. But Hill isn't just having a great year by his standards. If it weren't for Chris Sale and Jose Quintana (more on Quintana shortly), Hill would be the AL Cy Young winner if the season ended today. Don't believe me? He's averaging 10.14 strikeouts per nine innings and ranks second in ERA and third in WAR among AL starting pitchers.
Daniel Murphy, 2B Washington Nationals
I wrote a couple weeks ago about how Murphy was poised to regress after a hot start to the season. And while his batting average has dipped from when I wrote that article to now (.409 vs .389), he's still doing great! One key thing to note with Murphy's success this year is that his Hard% (hard hit ball percentage) has increased to 40%, which is a big leap compared to his career average of 28.6%. So after all the naysayers said his October power surge last fall was a fluke, it appears that he has carried over some of that mojo to this year.
Nomar Mazara, OF Texas Rangers
What makes Mazara's season surprising is that he was hardly on anyone's radar to win the American League rookie of the year before the season began. But the 21-year old rookie has made such an impact in his first couple months that they have already had him hitting in the 3-hole. In addition to getting it done offensively, Mazara has established himself as one of the better defensive outfielders in the league as well. Without question, the Rangers should be pleased with how quickly Mazara is developing.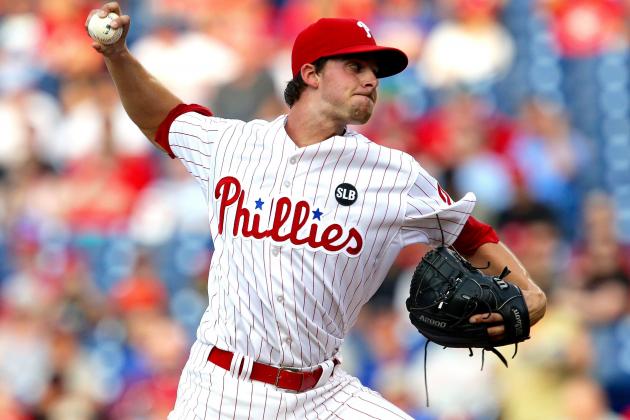 Aaron Nola, SP Philadelphia Phillies & 
Vincent Velasquez, SP Philadelphia Phillies
I lumped these two young studs together because they are the main reasons why the Phillies have been one of the most surprising teams in baseball. Nola, in particular, has been absolutely fantastic. He ranks very highly in many key categories, such as K/BB ratio and FIP (Fielding Independent Pitching).
Velasquez has been impressive as well. Despite a very rough last outing in which he allowed three home runs, Velasquez ranks very highly in K/9 (strikeouts/nine innings) and has a respective FIP as well. Considering that not much was expected from not only Nola and Velasquez, but the Phillies in general, their success certainly comes as a surprise.
Jose Quintana, SP Chicago White Sox
Chris Sale has received a lot of credit for Chicago's early season success, but people should realize that Jose Quintana has been equally as important. Even though Sale has the better record and a slightly lower ERA, Quintana has actually been a tad more valuable in terms of WAR and has a lower FIP than Sale. So while Sale deserves a lot of credit for the way he has pitched this year, let's not neglect how Quintana has stepped up his game to become one of the better pitchers in baseball.
Disappointing Duds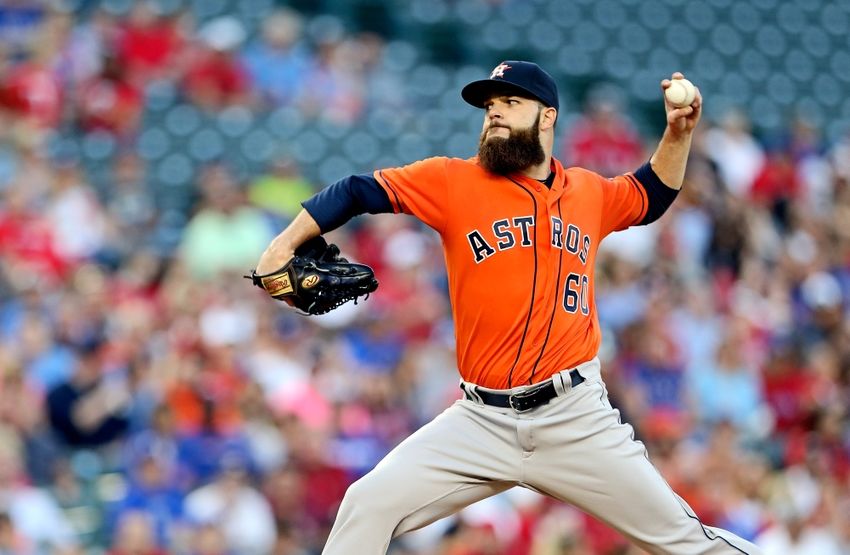 Dallas Keuchel, SP Houston Astros 
Keuchel's struggles this year have been well documented. His ERA has doubled relative to his Cy Young season a year ago, but Keuchel's struggles are deeper than that. Most notably, his K/9, BB/9, and HR/9 have all increased substantially. Given how dominant he was last year, Keuchel stands out as arguably the most notable disappointment on this list.
Prince Fielder, DH Texas Rangers
Fielder's days as one of the league's elite hitters have been over for a few years. He did, however, hit well last year: his .305 average, after all, was the second highest mark of his career. But this year, Fielder's been a below replacement-level player, as evidenced by his -1.1 WAR. That alone makes this former All-Star one of the most disappointing players in baseball thus far.
Luis Severino, SP New York Yankees 
Severino came into this season with a lot of hype, especially since he was impressive in limited action last year. But before landing on the disabled list, Severino was a disaster, going 0-6 with a 7.46 ERA. He was so bad that there are theories as to whether his latest injury was a reason for some of the pressure to be taken off the 22-year old.
Carlos Gomez, OF Houston Astros
How bad has Gomez been this year? On top of being a sub-replacement level player, Houston's big acquisition from last year's trade deadline is striking out 34% of the time and has yet to hit a home-run. Simply put, he's not been what the Astros hoped for.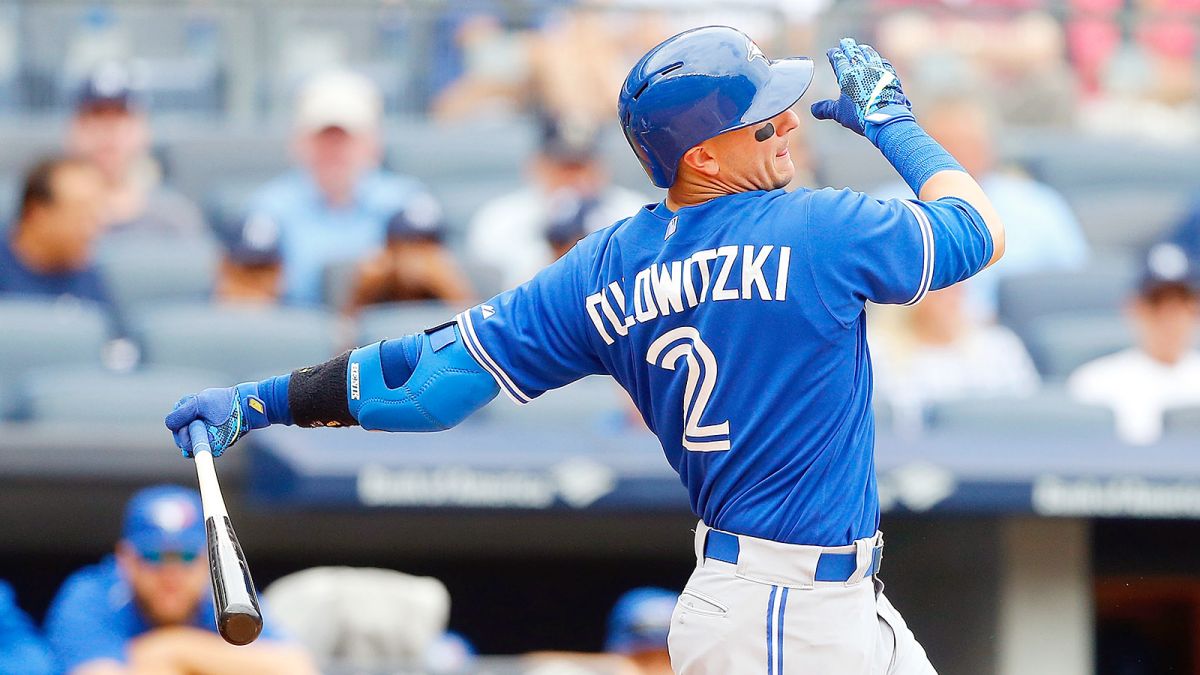 Troy Tulowitzki, SS Toronto Blue Jays & 
Russell Martin, C Toronto Blue Jays
Both Tulowitzki and Martin are major reasons why the Blue Jays have fallen back to Earth this year. Tulowitzki, who was once regarded among the MLB's elite, is only hitting .205 and is posting career lows in on-base percentage and slugging percentage. Martin, meanwhile, has been even worse. He's only batting .172 and he is striking out a staggering 33% of the time, up from only 21% last year. You'd think these guys will turn their seasons around soon, but who knows?
Sonny Gray, SP Oakland Athletics 
Like Dallas Keuchel, Sonny Gray is another ace who has been extremely disappointing this year. His ERA has leaped to 6.19 and he now finds himself on the disabled list. It's too bad because Gray has emerged as one of the game's better pitchers over the last three years, but it seems like this season will be a big step backwards for him.