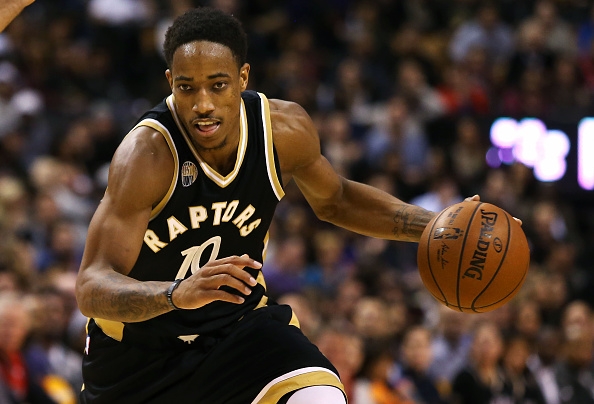 I'll admit it, I was wrong. If you've been reading my NBA Playoff Prediction articles, you'll know that I was part of the majority who was already assuming the Cavs were going to walk into the NBA Finals. The majority that said the Raptors simply lack the talent to compete with Cavs. And let me make this clear, Toronto still has a lot more work to do if they want to send this series to 6 or 7 games. But I was shocked to see how they rebounded after being embarrassed in Cleveland. Shocked, in a good way. They came out of the gates with such an intensity and vigor that they could have won the Preakness Stakes.
After the first two games it became evident that the Raptors needed to switch up their defensive approach. LeBron and the Cavs dominated the paint as they out-rebounded and out-scored the Raptors in the trenches. Going 17-19 in the paint, LeBron James only had 8 shots out from the outside, three from behind the arc, through two games. However, in Game 3 alone, LeBron took 8 shots from the outside and 5 three pointers en rout to his lowest shooting percentage of the series. The Raptors forced LeBron to shoot, but when he did drive they were not letting him through unscathed. DeRozan got physical with LeBron and had some instances where he would subtly pull his arm down or grab his jersey in an effort to bother LeBron's shot. We even saw Biyombo getting under LeBron's skin a little bit. This is what you have to do if you want any chance of containing one of the NBA's most prolific scorers.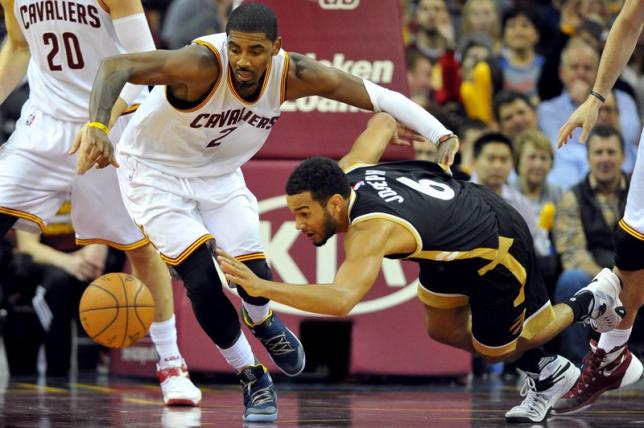 The Raptors showd tireless effort on the glass in Game 3, as they won the rebound battle by 14. The man to thank for that was their Congolese center, Bismack Biyombo, who exploded for a franchise record 26 rebounds. Biyombo also served as the rim protector last night, making life difficult for the Cavs by allowing no easy buckets and hard fouling when necessary. The Cavs were shooting 73% inside the restricted area through the first two games, but only shot 46% in Game 3. His play on the inside allowed the Raptor's guards, mainly Lowry and Joseph, to heckle Kyrie Irving (who shot 53% in Games 1 and 2) and force him to shoot an abysmal 3-19 from the field.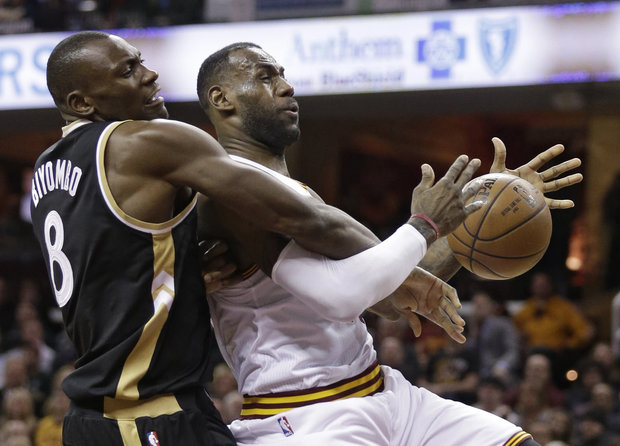 The main factor in last night's game was the intensity. The Raptors came out energized and brought forth an intensity that was unparalleled by that of any other of their postseason games. They defended hard, they crashed the boards, and they may have caught a complacent Cav's team on their heels. After all, the Cavs did pour water on Coach Tyronn Lue after his 10th straight postseason win; don't we save that for after winning the championship?
Looking at the Raptors offensive performance, one name sticks out and that is DeMar DeRozan. After having a rough postseason, DeRozan put that all behind him last night in an effort to defend his home court. He shot 50% from the field (12-24) as he provided 32 points for a team that was forced to restrict Kyle Lowry's minutes because of early foul trouble. The Raptor's offense also received help off the bench from Patterson and Joseph, who tallied 10 and 14 points respectively, while also providing timely defense.
The Cavs will be ready to match the Raptors intensity in Game 4. There will be no catching them by surprise this time, because their intensity should be amped up too. Toronto needs to continue its physical brand of basketball that created so much success for them in Game 3. They pestered the Cavs' superstars and forced them to work for all of their baskets. Biyombo needs to continue to dominate the boards and limit second chance opportunities for one of the top offenses in the league. As for offensively, Lowry will need to stay out of foul trouble and continue with the precedent that DeRozan set in Game 3. If the Raptors find a way to take Game 4 and even the series, they increase their chances of seeing Jonas Valanciunas return at some point, who would be a huge help for them both offensively and defensively. So, let's get excited for what I hope will be a very physical and intense Game 4.