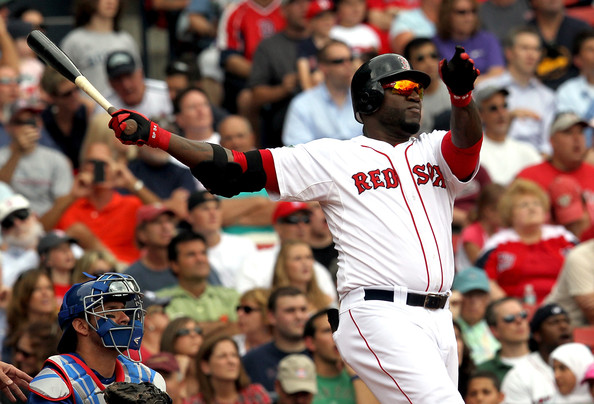 I'm coming off my first losing night in nine tries, so I'll look to rebound today.
Home Team in Italics  and Best Bets indicated with **
Previous Night (May 13th):  
6-9

(-400 if betting $100 on every game)
Overall Record:
74-51

(+2,200)
Best Bets:

13-10

(+135)
---
Chicago White Sox (+160) over New York Yankees
The White Sox may be facing Masahiro Tanaka, but considering they have a pretty powerful lineup, they have great value today playing in a hitter's park. Plus, the White Sox are far superior in terms of run differential.
Minnesota (+120) over Cleveland
81% of bettors are taking the Indians, yet the line has moved down in favor of the Twins. With sharp money on Minnesota, I'll side with them, albeit hesitantly.
Tampa Bay (-130) over Oakland
I trust Sonny Gray to turn his season around at some point, but I'll take the Rays at home today.
**Miami (-110) over Washington
Bryce Harper's OBP may be great, but he's hurting the Nationals by walking so much at the expense of trying to drive in runners. I'll take Jose Fernandez and the Marlins.
Philadelphia (-110) over Cincinnati
I flipped a coin on this one.
Detroit (+165) over Baltimore
I'm selling Baltimore while they are high, considering they have won seven games in a row.
**Boston (+100) over Houston
The Red Sox have great value today for three reasons. One, they are underdogs at home. Two, the over/under is 11, signaling that it should be a high scoring game, which historically has given value to the underdog. And three, the Red Sox are the far superior team with an offense that should feast on this Devenski guy Houston is throwing out there.
Milwaukee (-125) over San Diego
Who knows with this one?
Kansas City (-205) over Atlanta
I hate this line because I don't think Kansas City is that great this year. However, Atlanta is horrific, so I'll cross my fingers that the Royals take care of business at home today.
**Chicago Cubs (-150) over Pittsburgh
Even with Gerritt Cole on the mound, there's no reason not to take the Cubs.
Texas (+150) over Toronto
I'm not confident that Texas can win today, but their value as a home underdog is too much to pass up.
New York Mets (-130) over Colorado
I like Jacob deGrom and the Mets even against the high-scoring Rockies.
San Francisco (+115) over Arizona
I've been against Matt Cain before, but I think the Giants are a little better overall than Arizona.
Los Angeles Angels (+130) over Seattle
Huge sharp money on the Angels even with over 80% of bettors taking the Mariners.
St. Louis (+135) over Los Angeles Dodgers
I've been saying for the past week that the Cardinals are a great team to bet on. That strategy hasn't worked out yet, but I like them to avoid a sweep against the Dodgers on Sunday Night Baseball tonight.