The 2016 Summer Olympic Games are just around the corner, with the opening ceremony set for Friday, August 5. Over 200 nations will compete in the Games. The host city, Rio de Janiero, has fallen under heavy scrutiny for its apparent inability to have the facilities ready in time for the events. In addition, the heavy presence of the Zika virus in the area has kept scores of well-known athletes away from the games, as they have elected to withdraw. However, I'm going to look past all that–at first, at least–and let readers know what to pay attention to as the 31st Summer Olympics near.
1) The capability of Usain Bolt
The Jamaican sprinter captivated audiences in Beijing and London with his incredible record-breaking runs. Bolt owns six gold medals, but recent circumstances could make it more difficult to win more. Bolt suffered a "grade-one tear" in his hamstring at the Jamaican Olympic trials several weeks ago, but confirmed on Friday that he would compete in the Games after receiving a medical exemption from the national team. We've seen incredible stuff from Bolt over the past several years, but it'll be interesting to see how he deals with this scare.
2) The new "Fierce Five"
The United States women's gymnastics team captivated audiences in 2012 with their camaraderie, skill, and ultimately their gold medals. But four years later, much has changed. Only Aly Raisman and Gabby Douglas return from the '12 squad, and Douglas, 20, will only compete in one or two events at most. However, Raisman, 22, has been a proven product in all events, and newcomers Laurie Hernandez and Madison Kocian are young and versatile. The biggest draw for this team, though, is Simone Biles, who might be the most talented gymnast in the world.
3) Golf's rebound from health-related withdrawals
As an avid golf fan and mediocre player, I was beyond disappointed to see some of the names that chose to withdraw from the Games. Jordan Spieth. Rory McIlroy. Jason Day. The hits just kept coming. This was supposed to be a banner year for the sport–after all, we haven't seen golf in the Olympics since 1904. However, there will still be some big names in Rio (Rickie Fowler, Padraig Harrington, and Matt Kuchar, to name a few). As a fan, I truly hope that the focus can be taken away from the star power and re-oriented towards the existing competition.
4) A different-looking U.S. men's basketball team
Since Jordan and Co. lifted the United States to international basketball supremacy in 1992, the stars generally haven't shied away from Olympic competition. However, take a look at this year's roster, and you're bound to see some changes. Steph Curry and LeBron James both elected not to participate, citing rest as the reason for their withdrawal–let's be real, after the series those two juggernauts went through, I'm certainly accepting of their decision. Despite the absences of arguably the two best players in the NBA, you'll still see some star-studded talent in Rio, as Draymond Green, Klay Thompson, and Jimmy Butler all make their Olympic debuts, among others.
5) Will Rio be able to silence the doubters?
It has proven to be a tough task thus far. As Rio de Janiero struggles with the fallout of the Zika virus, as well as continuing concerns about the readiness of the athletic facilities, some are left wondering if it's even worth having the Olympics at all. If you ask me, this would be a tragedy for sports as a whole. The Olympics, in many ways, are the very basis of all athletic activity today. If the Greeks hadn't decided to run around a track thousands of years ago, chances are we'd have no conception of what sports truly are. The show must go on, which means Rio must step up to the plate and be the host we know they can be. Jesus Christ has stood above this city for centuries, but Rio can't simply rely on divine intervention.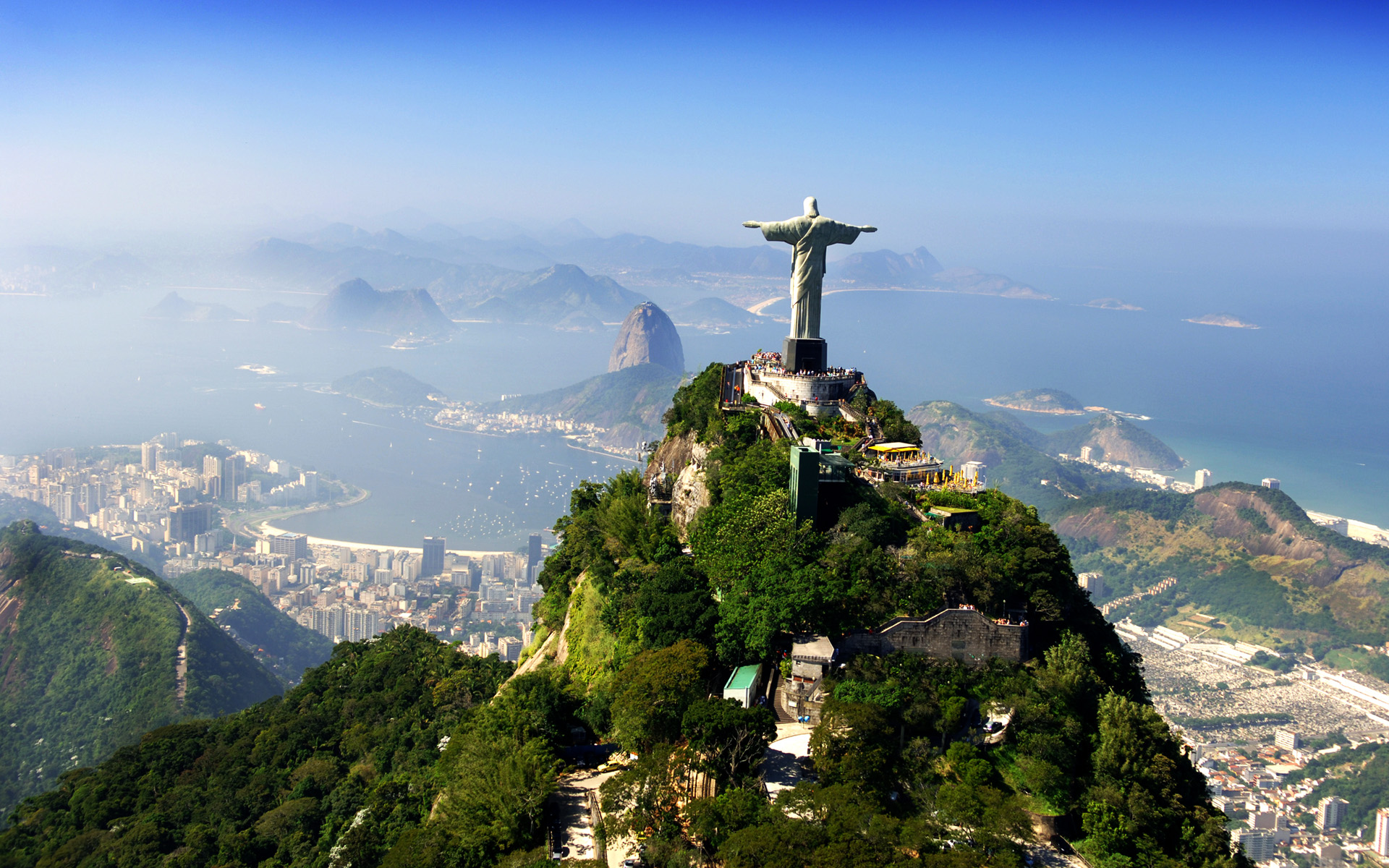 ---
Photo #1 courtesy of Japan Times
Photo #2 courtesy of Fox News
Photo #3 courtesy of Rio 2016
Photo #4 courtesy of Getty Images
Photo #5 courtesy of Wikia