Quarterbacks are an essential component to a winning formula in the NFL. They are the most impactful players on the field and have the power to shape a franchise.Just look at the New England Patriots, who hadn't won a Super Bowl until the Tom Brady era. You could even say that a team can't win a Super Bowl without a top-notch quarterback at the helm (Trent Dilfer you are the exception, not the rule).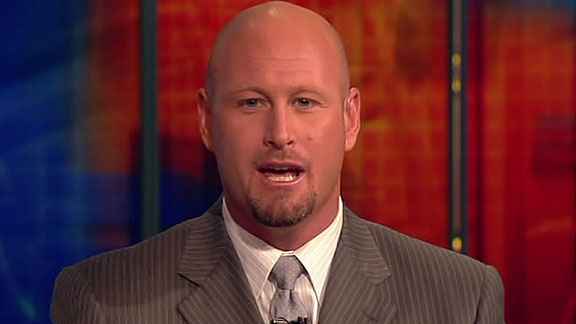 Bottom-line is quarterbacks are very impactful to a team's success, which is why I had the idea to rank the five best quarterbacks right now that would be the best to build a team around. There is a myriad of criteria that goes into this. These quarterbacks have to be leaders both on the field and in the locker room, possess the necessary skills to take over games, be players that can perform in the postseason and late stages of the game, and be entering or in the peak of their career.  Because you would want to build a team around a quarterback who could give you at least five of his best years, players in their mid to late 30's will not be making the cut (Sorry Patriot fans, Tom Brady can't be your quarterback for another 20 years). So, with all that being said let's jump right into it.
5. Andy Dalton
Quarterbacks are like wine; they get better with age. And at 28 years old and coming off one of his better seasons, I think Andy Dalton is starting to hit his stride. Leading up to 2015, Dalton's NFL career was spelled with inconsistency, but the talent to be a top quarterback in the league was always there. This previous season, the Red Rifle seemed to put it all together. Dalton threw 25 touchdowns and only 7 interceptions in a season that was cut short three games due to injury. To further show his improvement, he put up a career best completion percentage (66.1%), QBR (73.1), and passer rating (106.3). In fact, his passer rating was good enough to place him second, behind Russell Wilson. To make Mando happy, I'd also like to add that Dalton's DVOA of 31.7% trailed only that of Carson Palmer for best in the league (see explanation of DVOA here). It's also worth noting the week before Dalton's injury, ESPN had the Bengals 3rd in their power rankings. This season Andy Dalton has shown us that he is ready to join the game's elite, but to work his way further up this list will require more playoff success.
4. Andrew Luck
Injuries plagued Andrew Luck's 2015 season, allowing him only to play 7 games. But don't let last season hinder your view of the Stanford product. In 2011, the Colts finished the season at 2-14 and were one of the worst teams in football. After drafting Luck, they finished 11-5  and made the playoffs. Two years after that, they went to the AFC Championship. Luck was a main force in turning around the franchise. He had the Colts' front office looking like geniuses after they chose to ditch Peyton Manning and invest in young talent. Looking at his 2013 and 2014 seasons, Luck threw for a combined 63 touchdowns with only 25 interceptions while having a completion percentage over 60% in both seasons. In addition to being a prolific passer, Luck also flaunts above average mobility and running ability. If your looking for a QB who can take over a game and become the face of your franchise, Andrew Luck is your guy. Great thing is, Andrew Luck is still only 26 years old. What's holding him back from being ranked higher? There obviously is still bit of an injury concern with Luck after last season. I'm also skeptical of how he will perform after becoming the highest paid player in the NFL. We all saw what that did to Joe Flacco.
3. Cam Newton
Talk about a man who took the league by storm this year. Everyone knew that Cam Newton could be a great quarterback in the NFL, but now its clear that he is ready to be a elite quarterback. This past season, Newton put up 35 touchdowns with just 10 interceptions and a passer rating of 99.4. Not only known for his passing, but Cam also boasts being one of the better running signal callers in the league. He has rushed for at least 500 yards every season and has eclipsed 10 rushing touchdowns twice. A stat called approximate value seeks to compare the value that all players, both offense and defense, provide to their team. This season, Newton's approximate value of 20 tied him with Aaron Donald for second in the league, one point behind J.J Watt. With Cam Newton under center, Jonathan Stewart had his first successful stint as a starting running back and Ted Ginn Jr (at 31 years old) put up the best season of his career with 739 yards and 10 visits to pay dirt. The man makes the players around him that much better. Although Super Cam will enjoy plenty more success throughout his career, I have him ranked at three because I believe the next two guys are a bit more proven than him.
2. Aaron Rodgers
Cue Stephen A. Smith calling Aaron Rodgers the baaaaaad man. You could put Aaron Rodgers on almost any team in the league and I believe he would find a way to win with them. Just look at Rodger's receiving core and running game this past year. Citing a specific example, he was forced to play without James Jones and Randall Cobb (his top receiving targets this year) for a majority of the NFC Divisional game against the Cardinals. By throwing to guys like Jared Addrederis and Jeff Janis he managed to send the game to overtime. Crazy thing is that people are calling Rodger's 2015 season a "sub-par" year, meanwhile he threw for 3,821 yards, 31 touchdowns, and just 8 interceptions. Ryan Fitzpatrick throws for 31 touchdowns and him and his agent are ready to get him inducted into the Hall of Fame. Throughout his career A-Rodg has shown nothing but excellence and consistency. He has thrown for at least 3,800 yards and 28 touchdowns every season he has started more than 10 games. In fact, from 2009-2014 Rodgers didn't have a passer rating below 100. His career completion percentage of 65.1% is a testament to his superb accuracy. Going beyond the regular season, Rodgers has shown us he is just as effective in the postseason. So why is Rodgers not ranked at number 1? Because at 32 years old, its tough to tell how many more elite years Cal product has left in him. Could this year's performance mark his gradual decline? Personally, I don't think so, but you never know.
1. Russell Wilson
That's right Mando, I have your most hated player in the NFL ranked as the best quarterback to build a team around right now. And it's not just to spite you, I genuinely believe this. Very humble and reserved off the field, Russell Wilson does his talking on the field. Since entering the league in 2012, R-Dubs has compiled at least 3,000 yards and 20 touchdowns every season, while maintaining a career 64.7% completion percentage and 101.8 passer rating. Obviously the beneficiary of an incredible defense and great running attack, Wilson was still very instrumental in the Seahawks back to back Super Bowl appearances and their 2013 Super Bowl victory. Throughout his career he has orchestrated 18 winning drives in the 4th quarter; that's more than Cam Newton (12) and Andrew Luck (7). Also flaunting his late game prowess is Wilson's 103.1 passer rating in the 4th quarter since 2012, which trails only that of Aaron Rodgers and Tony Romo. Looking at this year specifically, RW went on a tear proving he should be placed among the league's greats. He threw 34 touchdowns to 8 interceptions and led the league with a passer rating of 110.1. His passer rating of 114.8 in the 4th quarter this season was second to none. What more could you want out of a dual threat quarterback who has proven that he can lead his team through the playoffs and in the 4th quarter? At 27 years old, Russell Wilson is headed to the top.