Professional fighter Kimbo Slice has passed away at the age of 42 due to heart complications. Believe it or not, I'm probably one of the handful of people who followed Kevin Ferguson's (Kimbo Slice) career from start to finish. I owe Kimbo Slice a great deal for introducing me to the sport of Mixed Martial Arts. It all started when I caught wind about this "internet street fighter" who was KO-ing dudes left and right. I wasn't the only one to go rummaging through YouTube to watch all of his street fights. This was also right around the time when YouTube first became popular. I was instantly fascinated by his brute strength and surprisingly humble attitude. Even after pummeling his opponents, it was evident he had this soft, respectable side to him. It was the absolute perfect storm to launch a career that everyone would be fascinated with. Kimbo went from living in the back seat of his 1987 Nissan Pathfinder to fighting on CBS. This story enabled people to dream, starting as a backyard brawler to becoming a Mixed Martial Arts superstar.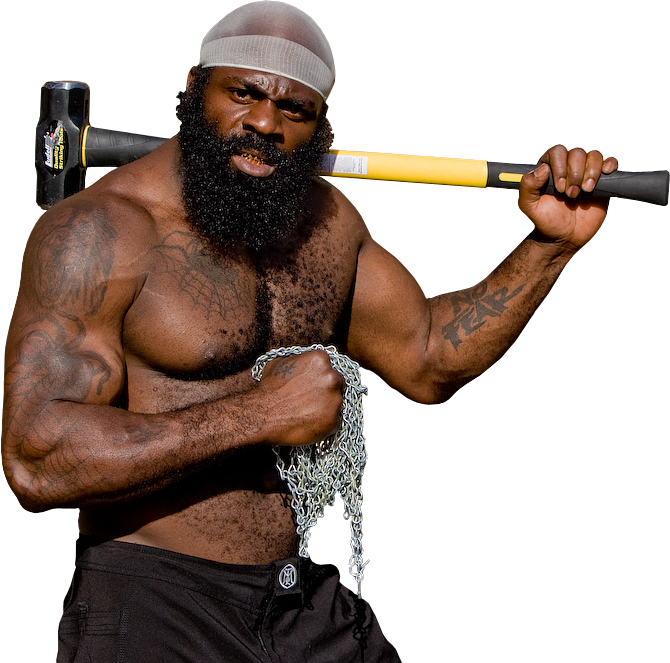 Ferguson's online reputation earned him his first chance to fight in the cage. People were curious about how his style of fighting would translate professionally. His first fight would be against former Olympic Boxer, Ray Mercer at Cage Fury Fighting Championships 5. After submitting Mercer in the first round, he called out Tank Abbott, who was in the crowd that night. Kimbo has always been an entertainer and he quickly became a highly sought after commodity for MMA. Kimbo received a contract offer from Elite XC. In his first Elite XC fight, Slice knocked out Bo Cantrell in a whopping 19 seconds. In his next fight, he defeated Tank Abbott in incredible fashion (Kimbo even threw his mouth piece in the crowd before he knocked out Tank proving he didn't need it). At this point in his career, YouTube along with Elite XC had created their superstar.
Slice went from fighting in backyards for a couple hundred bucks to throwing hands on National Television for 500k. I don't care how poor of a technical fighter he was. Anyone who can accomplish what he did, especially at that stage of his career, is a winner in my eyes. Slice's next fight, however, proved to be the first detriment to his career. On October 4th 2008, he was set to fight Ken Shamrock, who dropped out the night before the fight due to injury. Being that the Elite XC was running the show, they found a last minute replacement. That replacement was Seth Petruzelli, who they actually paid to not take the fight to the ground. Petruzelli did as he was told and threw a lucky hook to the temple that knocked out Kimbo in 14 seconds. BY THE END OF THAT MONTH, following the humiliating loss from their golden boy, the Elite XC filed for bankruptcy. Karma is a BITCH.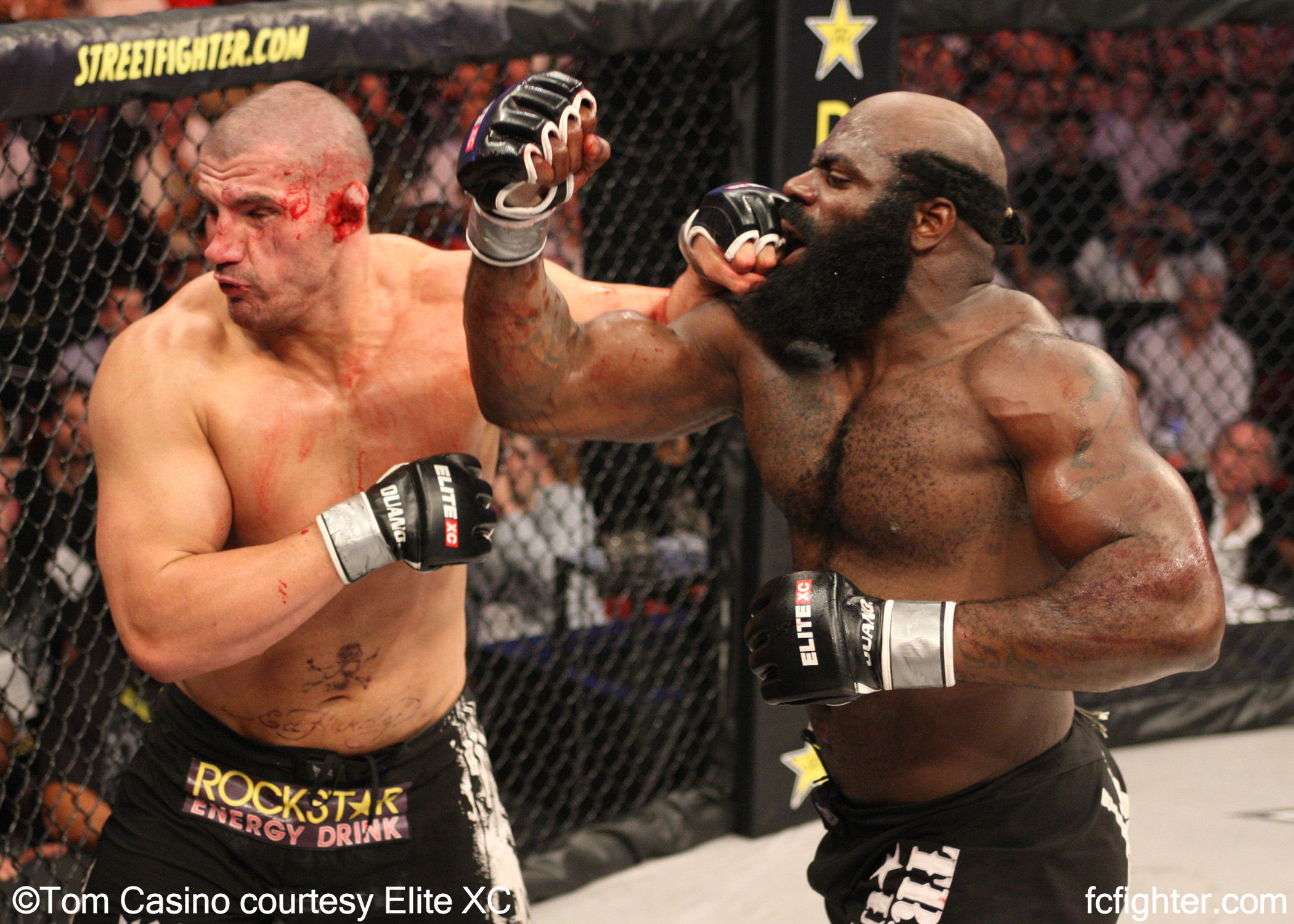 People believed Kimbo should just walk away at this point. He had made his money, now it was time to move on. Respected MMA fighter's like Frank Mir even went on record saying, "Kimbo sets the sport back every time he fights." At this point in time, I might have agreed that, but this is where everything changed. Ultimate Fighting Championship President, Dana White, decided to comment on whether or not he would offer a contract to Slice. White emphatically stated that Kimbo wasn't good enough to fight for UFC and he was absolutely right. Kimbo had knocked out bum after bum for a company who was accused of fixing fights for him. But White offered Kimbo an opportunity and said if he wanted to fight in the UFC, he would have to earn his way into a contract by fighting in the Ultimate Fighter TV Show. The television show released weekly episodes depicting the everyday lives of several fighters, who competed against each other for a contract in UFC. At this moment in his career, I gained more respect for Kimbo than ever before. He accepted Dana White's challenge.
Can you imagine the balls it takes to put your entire reputation on the line? This was the ultimate "I'm going to prove everyone wrong" moment that led so many people to love Kimbo. He was honest, humble, and not the greatest fighter. But he was willing to put it all on the line to try and get better. The most impressive thing to me was seeing a guy with his swagger flat out say "I'm just trying to learn the sport". He understood that MMA was something that takes time to master and by showing the sport respect, he gained respect from others. Kimbo went on to lose his first fight to Roy Nelson, but ratings were unlike ever before. Next, Slice went on to fight a Pay-Per-View matchup against Matt Mitrione, where he lost by TKO. President Dana White announced it was probably his last fight in the octagon. While his MMA career was a roller coaster ride, it was a pleasure to watch him grow step by step after entering the fighting world at such an old age.
After leaving the UFC, he finally got his shot at Ken Shamrock for an alternate mixed martial arts company, Bellator MMA. Slice won the fight by TKO in the first round. (If only Shamrock fought and not Petruzelli, maybe the Elite XC would still be around) At this point in his career, Kimbo Slice decided to walk away from MMA with a record of 5-2. He decided to focus on boxing, where he would once again sought to prove people wrong. Kimbo would go 7-0 in his boxing career, before passing away.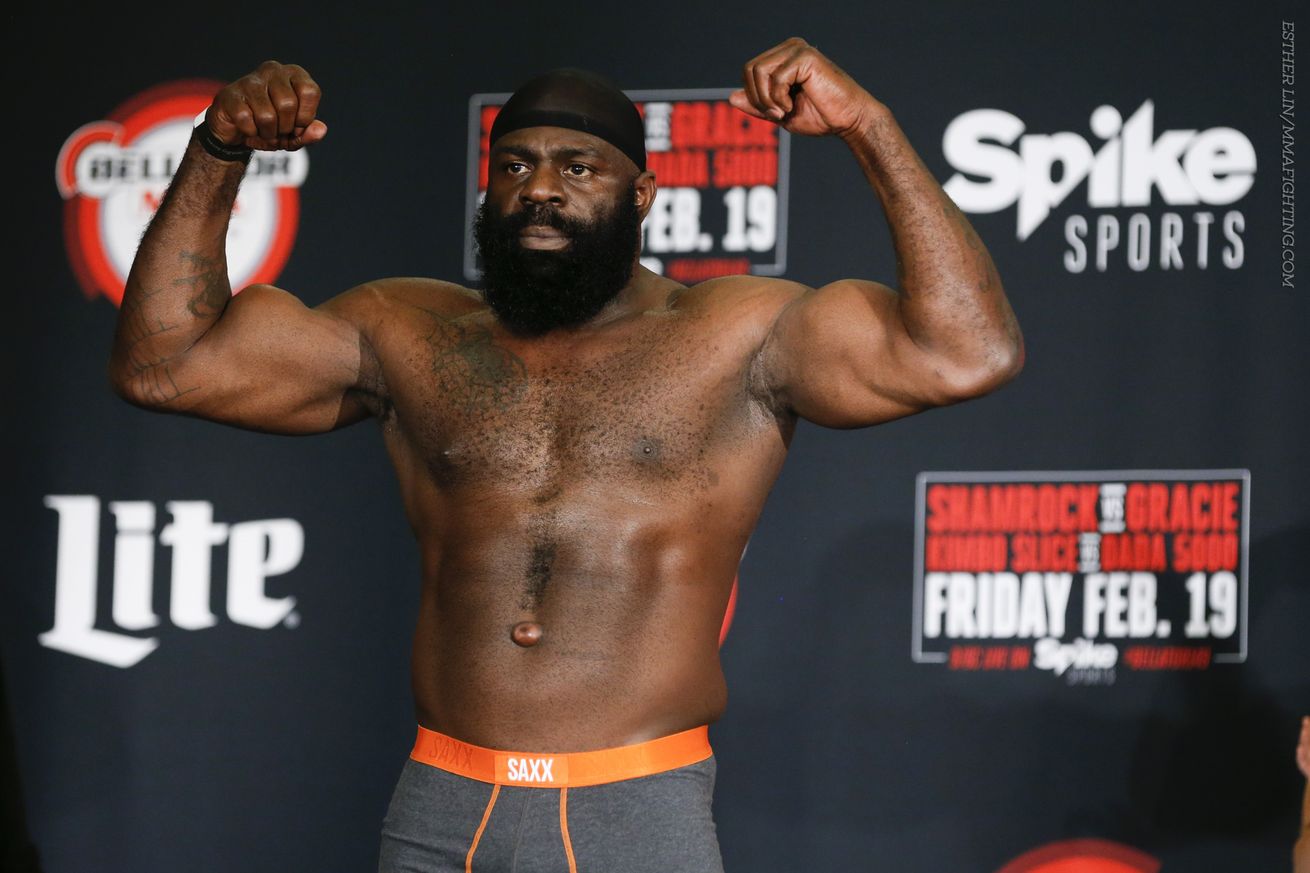 Bottom Line: Kimbo Slice was great for MMA and the UFC.
Regardless of being built up to be something he wasn't by the Elite XC, Kimbo was willing to sing for his supper and get that shot at the UFC. Anyone who is hungry enough to do that has my respect. He brought fans to the sport of MMA, like myself, who were looking for a story to believe in. His drive and humility will be missed. It was a pleasure to watch someone with nothing turn himself into something.