This article was originally published in the latest edition of The Morning Mando.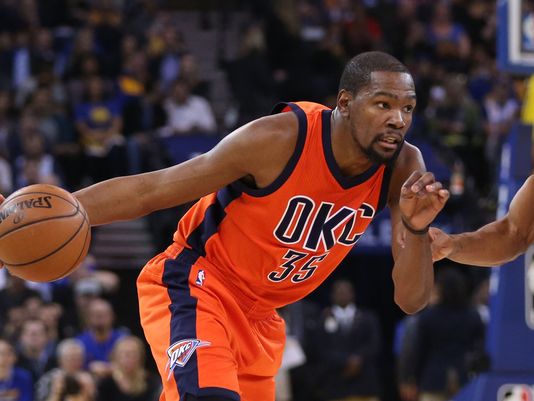 Does Oklahoma City Have Everyone's Respect Now?
I didn't believe the Thunder had much of a chance to win the West before these playoffs began. I expected Kevin Durant and Russell Westbrook to certainly test the San Antonio Spurs in the semifinals. But I didn't even think they could get to Golden State. I doubted the Thunder's supporting players, I didn't trust their defense, and I thought both Golden State and San Antonio were impenetrable. I suppose I even underestimated Durant and Westbrook.
But everything changed once the Thunder defeated the Spurs. It's what led me to go on record predicting the Thunder would upset the Warriors, yet I pointed out how many analysts didn't think this would be much of a series.
Well, it's officially a series now. Sparked by a 32-7 run late in the second quarter, Oklahoma City dominated the 73-win Warriors in every facet of last night's game. Durant and Westbrook were magnificent, and the Thunder even got big performances out of the likes of Dion Waiters and Andre Roberson. But what impressed me most about the Thunder last night was their defense. I had my doubts about their ability to slow down Golden State before this series began because they didn't have much of an answer in the regular season. Yet the Thunder held Stephen Curry and Klay Thompson to a combined 5-19 from three-point range and kept some of the Warriors key complementary players like Andre Iguodala from making much of an impact. If you really think about it, aside from an outburst from Stephen Curry in the third quarter of Game 2, the Thunder's defense has been terrific.
Whether they end up defeating the Warriors in this series or not, the Oklahoma City Thunder have proved that they are as good as any team in the league. That obviously won't satisfy Durant, Westbrook, and company in the end, but, in my view, it should be a consolation for what has been a terrific season for them in which they have already defeated one of the better regular season teams of all time in the San Antonio Spurs and now are on the verge of upsetting the 73-win Golden State Warriors.
One Blowout Loss Shouldn't Have the Warriors Concerned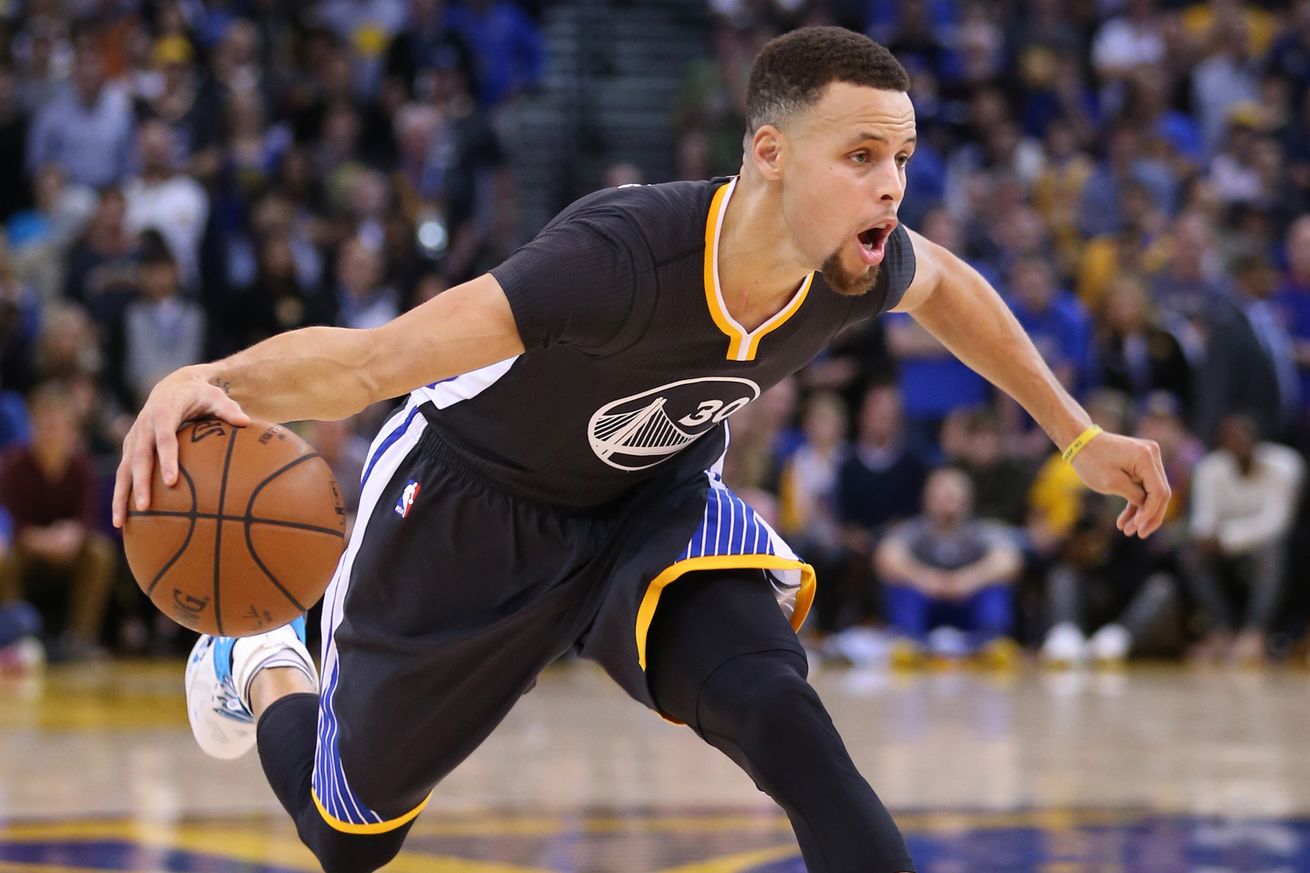 Sports opinions can be like seesaws. One moment your ass is on the ground and then after one great performance, you jolt upwards towards the sky and it seems like you're going to remain there forever. Then one shaky game later, you're pummeling right back to the ground never see the same heights as before. And back and forth we go.
Reactions after blow outs like last night's game are like this. In fairness, I think people realize that Golden State is good enough to bounce back from this hole. After all, they were in this position twice last year to both the Memphis Grizzlies and Cleveland Cavaliers before they surged back to win the following three games.
But this is the Oklahoma City Thunder. They have Kevin Durant and Russell Westbrook, and did you see what happened last night? This means that any history that suggests the Warriors shouldn't be very concerned should be disregarded.
What's ironic about opinions like this is that the Thunder seemed to be in the same position as the Warriors after their Game 1 loss against the Spurs. The Thunder were destroyed by San Antonio, which seemed to confirm everyone's doubts about Oklahoma City against elite competition. Yet, they turned around and surprised everyone by winning four of the next five games to win the series.
The point is that stranger things have happened than Golden State coming back to win this series in six or seven games. Simply put, Golden State didn't shoot well last night. Curry and Thompson were off, Draymond Green was terrible, and no one on the Warriors bench showed up. Essentially, it's the exact same thing that happened to Cleveland in their Game 3 loss to Toronto: everyone seemed to be off their game at the exact same time.
That being said, the Warriors are in some trouble. They have no answer for Kevin Durant, Russell Westbrook is playing like he is capable of, and the Warriors have yet to hit their stride for a full 48 minutes offensively. If this sounds confusing based on what I have been saying before, then let me clarify what I am saying: if you think the Warriors are in trouble now based on what happened in Game 3, I think you are making a knee-jerk reaction. The Warriors were in for a battle before this series began. And even though the Warriors blowout loss last night confirms some of what I predicted, it shouldn't change your outlook if you have faith in Golden State because it's not much of an indication of how the rest of the series will play out.
A Suspension is Unneccesary for Draymond Green
Arguably the biggest story to come out of last night's game was Draymond Green's kick to Steven Adams balls groin area. Some are calling for his suspension, but others who say a suspension is uncalled for say that Green's kick wasn't malicious, just poorly placed.
The reason why Green and the Warriors should be nervous that he will be suspended is that he seems to have a pattern of behavior that needs to be put in check. Everyone knows he plays with a lot of intensity, but he seems to cross the line on too many occasions, as evidenced by the amount of technical fouls he has picked up of late.
A hefty fine should settle Green down. But if the NBA chooses to suspend Green, that would be a mistake for a few reasons. First, it's difficult to argue that Green intentionally kicked Adams. It's not like he threw an elbow or a punch. It seemed to me that he was trying to fade away on his shot attempt and his leg simply was in the wrong spot. The kick was a bit aggressive, but not necessarily intentional.
This segues into my second point which is that a suspension would be unfair to not just the Warriors, but for the fans and even the Thunder as well. Given that it is debatable whether Green had malicious intent, it would be unreasonable for the Warriors to lose one of their key players on such a disputable play. Moreover, a suspension would also be unfair to all of us watching these games because it would deprive us from seeing these teams at full strength for a pivotal Game 4. It would also be a disservice to the Thunder as well because it sets a precedent that flagrant fouls might be suspension-worthy. To clarify what I'm saying, I think everyone understands that the intensity in these playoff games are elevated, and sometimes emotions get the better of players. If a Thunder play was caught in a similar situation in one of the upcoming games, it would be unjust to suspend them as well with so much on the line. And for those reasons, Green should certainly not be suspended for Game 4, but he is absolutely on thin ice.
What's in Store for Game 4?
I like Golden State to respond well on Tuesday night. In particular, I like Stephen Curry to step up after what's been an uneven three games for him so far.
However, just because I like Golden State to play much better doesn't mean I think they will win. The Warriors may have the league's MVP in Curry, but in my view, the Thunder have two MVP caliber players of their own. Kevin Durant has been the best player on the floor in this series and, simply put, I don't think there is any adjustment the Warriors can make to slow him down. But the real key has been Russell Westbrook, who has been sensational in the Thunder's two wins. Oklahoma City can bank on another great performance from Durant, but what they really need is another signature Westbrook performance. I think they'll get it, along with just enough production from the Thunder's supporting cast. I like this series to go back to Oracle with the Warriors in a 3-1 hole.