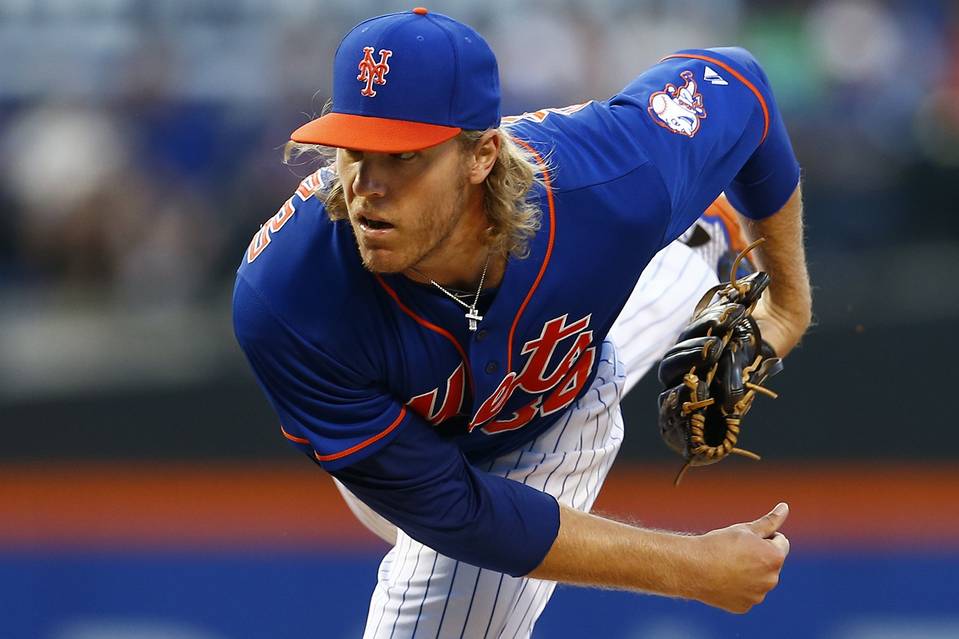 After a day off yesterday, I'm hoping to continue my momentum from Sunday. Just to clarify for those who might be new to these articles, the numbers you see in parentheses are moneyline values. So, for instance, if you see -120 in parentheses, that means that in order to win $100, you would need to wager $120. In contrast, +120 would mean you could wager $100 to win $120. Essentially, it's betting terminology that might make my predictions easier to follow because those lines do influence my predictions.
Home Team in Italics  and Best Bets indicated with **
Previous Night (May 15th):  
10-5

 (+605 if betting $100 on every game)
Overall Record:
84

-56

 (+2,805)
Best Bets:

15-11

 (+185)
---
Cleveland (-240) over Cincinnati
With Danny Salazar on the hill, I'll take the Indians at home.
Philadelphia (+110) over Miami
The surprising Phillies have no business being home underdogs considering Vincent Velasquez is pitching for them tonight.
Pittsburgh (-195) over Atlanta
The Braves are terrible, what else is new?
Seattle (+110) over Baltimore
The Orioles have been great at home, but you know what? Upsets happen.
Toronto (-150) over Tampa Bay
Great pitching matchup tonight (Stroman vs Archer), and I'll go with Toronto considering they are coming off a blow out loss last night.
**New York Mets (-130) over Washington
Speaking of great pitching matchups, I'll take Noah Syndergaard to beat Max Scherzer because despite the 20-strikeout performance a week ago, Scherzer has actually struggled a bit this year: his WAR ranks 59th out of qualified pitchers and his FIP has risen to 4.23.
Detroit (-110) over Minnesota
The Twins are horrific on the road (4-17), so considering this line is relatively even, I'll take the Tigers.
Milwaukee (+165) over Chicago Cubs
With Kyle Hendricks pitching for the Cubs, this is a great opportunity to take the Brewers.
Chicago White Sox (-110) over Houston
Even with Dallas Keuchel pitching for the Astros, the White Sox have been the far superior team this year.
St. Louis (-195) over Colorado
I'm worried about this pick because the Rockies are not as bad as people think, but what the hell.
**Boston (-130) over Kansas City
In general, I believe in taking home underdogs. But tonight is an exception because the Red Sox are not only better than the Royals, but they luck out by facing one of the most erratic starters in baseball this year, Yordano Venutra. That's bad news for Kansas City considering the Red Sox are the best offense in the AL.
Arizona (-120) over New York Yankees
Greinke should get the job done against the Yankees tonight.
San Diego (+155) over San Francisco
Even with Bumgarner on the mound, the Giants are not as great as they should be, so I'll take the Padres.
**Los Angeles Dodgers (-320) over Los Angeles Angels
I'll take the Angels because you have to sell high on Kersh– wait, nevermind. Take the Dodgers. It's a lock.