You're reading The Morning Mando, a column released on Monday, Wednesday, and Friday mornings about four of the most intriguing stories in sports.
In today's edition, I'll recap the Raptors Game 7 win over the Miami Heat and look ahead to the opening game of the Western Conference Finals between Golden State and Oklahoma City. Plus, I'll breakdown whether the Penguins and Sharks have any cause for concern after Game 1 losses and make sure you are aware of how good the pitching is in baseball these days. 
---
Raptors Close Out Heat, But Trouble Lies Ahead Against Cleveland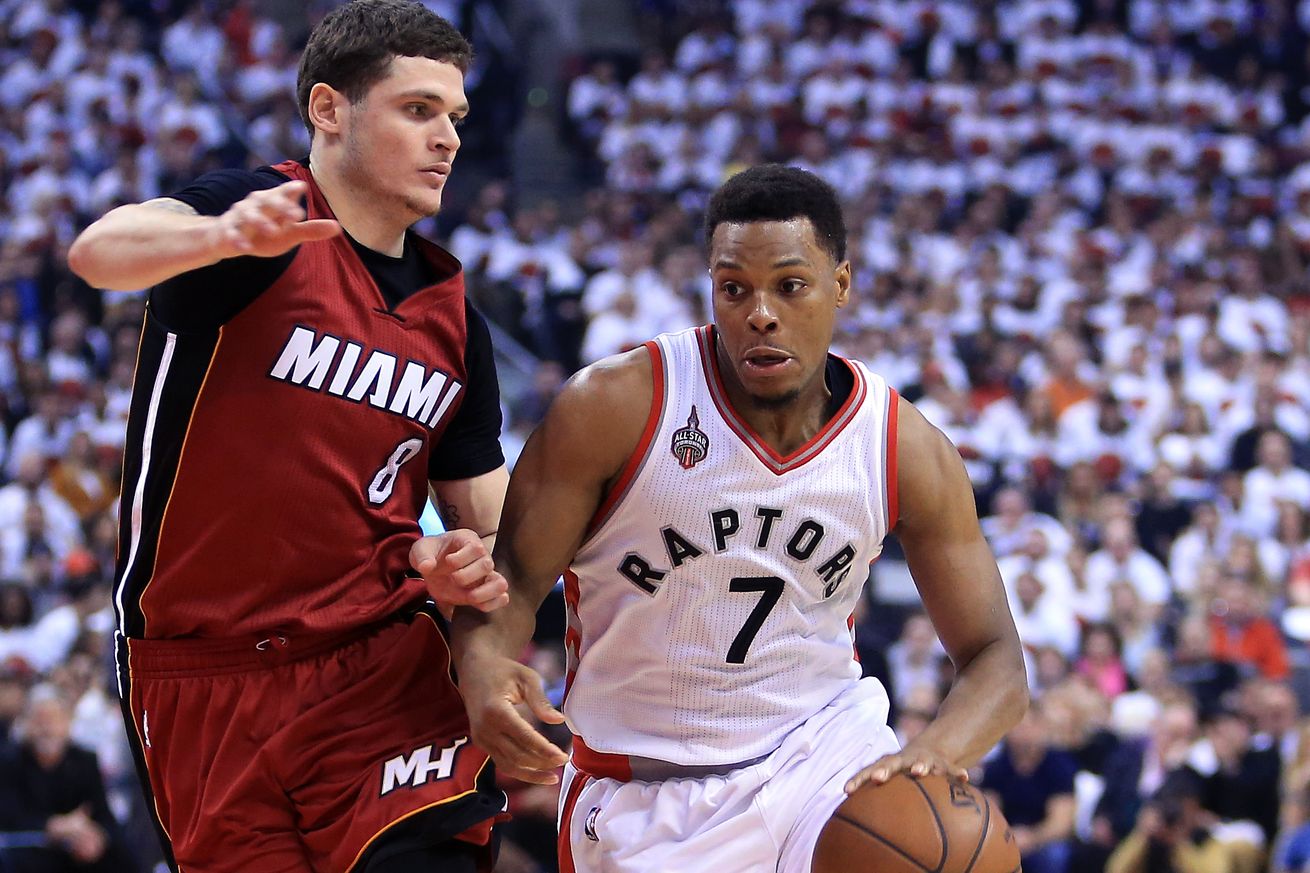 The Toronto Raptors are advancing to their first conference finals after beating the Miami Heat in impressive fashion Sunday afternoon. It wasn't the exciting game that I'm sure many hoped for, but I'm happy for Toronto and their fanbase that they finally had their breakthrough.
Before analyzing what I expect to see in the East Finals, I want to highlight two keys to victory for the Raptors on Sunday. The first was the performance of their two stars, Kyle Lowry and DeMar DeRozan. Lowry, in particular, was outstanding as he had a game high 35 points on 11-20 shooting and a +31 plus/minus. But DeRozan deserves credit too for providing Toronto with buckets consistently when they needed them.
The other key was Bismack Biyombo, Patrick Patterson, and the Raptors dominance underneath. Toronto out-rebounded Miami 50-30, including a 20-7 edge in offensive boards. It turns out that the Heat missed their injured big-man, Hassan Whiteside, more than the Raptors missed their injured center, Jonas Valanciunas. Fronte mentioned this in a tweet during the game, but it would have been very interesting to see this Heat team with a healthy Whiteside and an active Chris Bosh.
Toronto's reward for advancing past Miami is an encounter with the class of the Eastern Conference, the Cleveland Cavaliers. While the Raptors squeaked by in both the quarter and semifinals, LeBron James and the Cavs routed their two opponents, Detroit and Atlanta, and will surely be well-rested before Tuesday's Game 1.
The key story in this series will be whether Cleveland's offense continues to perform at a high level. After ranking fourth in offensive efficiency at 108.1 points per 100 possessions, in the regular season, the Cavs offense has taken off in the postseason: they are leading all teams this postseason with 117.1 points/100 possessions. You could say this is just a small sample size. But considering the Cavs were prolific against the stingy Atlanta Hawks, I think the Cavs we have seen in the postseason are the real Cavs. The team we saw in the regular season was just getting warmed up for when it really matters.
Can Toronto slow down the Cleveland? Probably not. Toronto is a pretty good defensively, but they are certainly not great. They hover between being average to slightly above average in many defensive categories, like defensive efficiency and opponent true shooting percentage. But there are two things in particular that should concern Raptors fans. First, Toronto ranked a horrible 29th in opponent three point shooting percentage during the regular season. Cleveland probably won't break the NBA record for three-pointers again, but they are certainly dangerous from behind the arc with Kevin Love, Kyrie Irving, and company. The other problem is that I doubt Toronto will have the advantage on the glass against Cleveland, particular if Jonas Valanciunas remains out. Tristian Thompson, in particular, should contain Biyombo and Patterson and play a huge role in this series.
The Raptors wouldn't have reached the Eastern Finals if they weren't very good. Having said that, I do find them to be pretty predictable offensively. Lowry and DeRozan are inconsistent as far as star players are concerned and most of their possessions rely on one of the two creating for themselves individually. That will be problematic against a tough Cleveland defense. For these reasons above along with the fact that Cleveland is the far more experienced team and will have the best player on the court in LeBron James, I like the Cavaliers to take care of business in similar fashion to their first two playoff series wins. Cavaliers in five. 
---
Warriors/Thunder Opens Tonight: Yes, We Will Be Entertained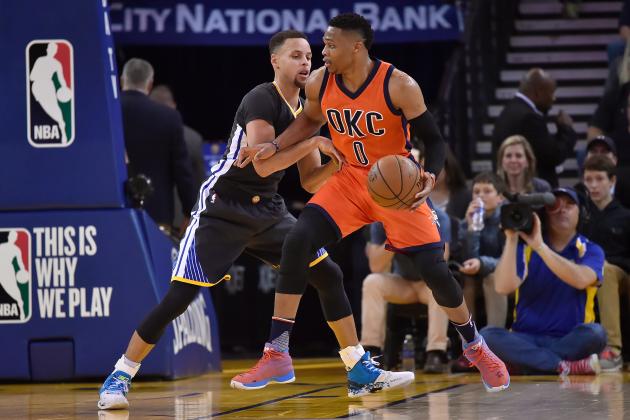 If you aren't excited by this series then I don't know what to tell you. I actually think this series will be even better than the Golden State/San Antonio matchup everyone assumed would happen. Oklahoma City boasts more star power and profiles more as a legitimate underdog in this series than the Spurs would have. And if you think the Thunder don't have a shot to beat the mighty Warriors, think again.
As for Game 1, all I know for sure is that it will be high scoring. These are the two most prolific offenses in the NBA and given that the Thunder in particular don't play a whole lot of defense, points should come in bunches tonight.
Obviously this series will be primarily decided by which star players step up, but my x-factor for not only tonight but this series is Steven Adams. The OK City big man was terrific against San Antonio, averaging a double-double for the series and grabbing at least 10 rebounds in every game. However, Adams didn't have much of an impact against the Warriors in three meetings this year, averaging roughly eight points and seven rebounds a game. In order to control the boards, the Thunder need Adams to continue to play well.
So who do I like tonight? Hopefully anyone reading this has already read by preview of this series to know who I pick to advance to the Finals, but I'll take the Warriors tonight. Golden State, as we know, is terrific at home and are undefeated in their last six home Game 1's over the past two years. Moreover, it remains to be seen whether Oklahoma City has any wrinkles in store to slow down Stephen Curry, Klay Thompson, and the Warriors attack.
From a betting perspective, I love the over at 223 points because these are the two most prolific offenses in the league and it's reasonable to think that at least one of these teams will be able to top 120 points. In their three regular season meetings, the total went over 223 points each time as well. I'm unsure who to take with the spread because there's a part of me that thinks the Warriors could erupt in front of their home crowd tonight. So I'm going to hold off on any other bets and just enjoy what should be a tremendous event tonight.
---
Despite 0-1 Holes, the Penguins and Sharks Should Not Be Concerned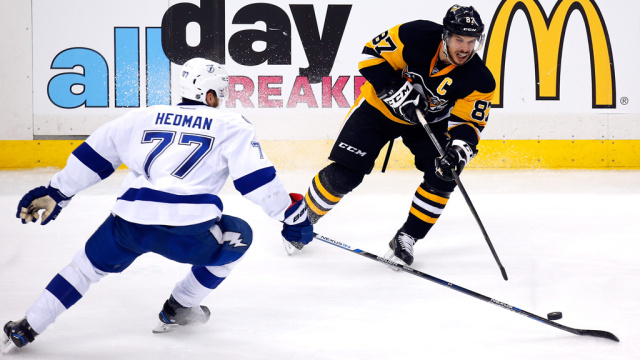 With the Conference Finals underway in the NHL playoffs, the Pittsburgh Penguins and San Jose Sharks face 0-1 deficits. It's certainly beneficial to get off to a good start, but I don't believe either the Penguins or Sharks are in trouble.
I'll start with the Penguins. Pittsburgh has arguably been the best team in the league since the calendar turned to 2016, as evidenced by how they dispatched both the Rangers and Capitals in the first two rounds of the playoffs. Even though the Penguins were outplayed in Game 1, many metrics point to them being the superior team to Tampa. In particular, Pittsburgh is not only the better possession team, but they are more explosive on the power play as well. Of course, Pittsburgh also benefits from the injury to Ben Bishop. Even though he should return at some point in this series, it's unclear how effective he will be.
I think the best explanation for the Penguins disappointing performance in Game 1 was that they were still feeling the effects of a hard fought series against Washington. With Game 2 tonight, I like Pittsburgh to get it's groove back and even the series.
San Jose was a couple of posts away from actually beating the Blues in Game 1 last night. Given how close they were to stealing the victory, I don't think San Jose has much to be concerned about either. The Sharks outshot the Blues 32-23 and they failed to capitalize on any of their three power play opportunities. Given that the Sharks were one of the best power play units in the league this year, I bet San Jose's poor power play performance in Game 1 was more of a fluke. Moreover, the Blues only had two power play opportunities of their own last night. This is important because the Sharks were one of the more disciplined teams in the league this year, signaling that over the course of this series the Sharks should keep the Blues' quality scoring opportunities to a minimum.
Like I expect the Penguins to do tonight, I think San Jose will rebound in Game 2 on Tuesday night as well.
---
The Amount of Excellent Pitchers in Baseball is Staggering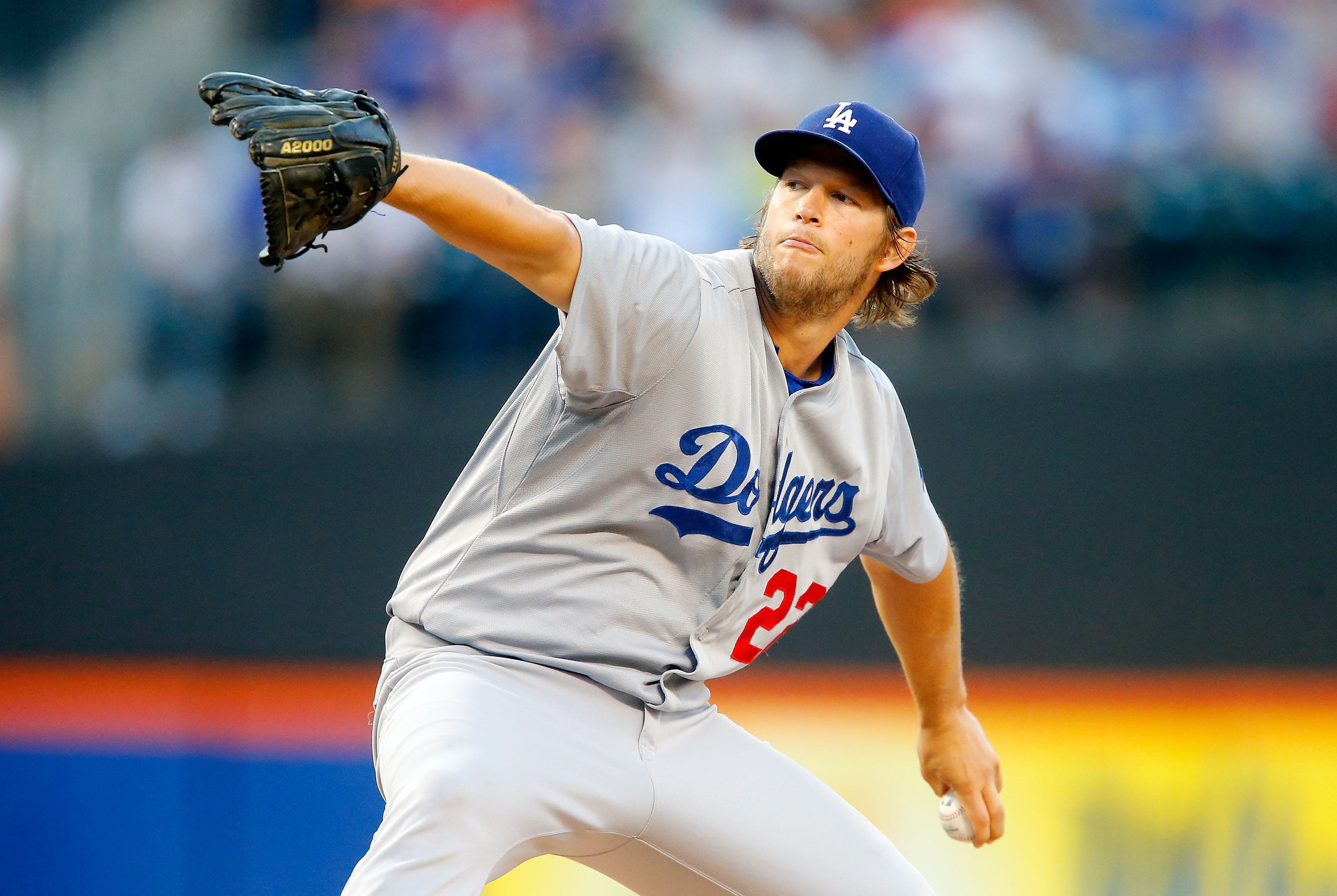 I hope I am not raising that many eyebrows when I say this: baseball has not seen starting pitching dominance like this in decades. On Saturday, Jake Arrieta continued to stake his claim as the best pitcher in baseball by advancing to 7-0 with another win over Pittsburgh. Last Friday, Clayton Kershaw registered his fifth consecutive 10+ strikeout game with one walk or less. If you thought that was insane, don't forget about Max Scherzer's 20-strikeout game that came the night before. And to think that I haven't even mentioned other elite starters baseball has to offer. Like Chris Sale, the undefeated ace of the White Sox that is about as un-hittable as they come. Or Noah Syndergaard, who many say has a slider that may be the best pitch in baseball. And then there is Madison Bumgarner, who remains the game's most trusted ace when it matters most even though he is remarkably overshadowed by many other pitchers.
We could argue about who the best starter in baseball is until this November's presidential election. But what I hope what we can we all agree on is that baseball may not have another collection of starting pitchers like this for quite some time.